It's a little known fact in the movie industry that most cinema releases serve no great­er pur­pose than to provide some advance pub­li­city for an inev­it­able DVD release. This week sev­en new films were released into the Wellington mar­ket and barely more than a couple of them jus­ti­fied tak­ing up space and time on a big movie screen.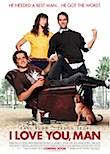 First up, I Love You, Man – anoth­er in the end­less parade of cash-ins on the for­mula lit­er­ally coined by Judd Apatow with 40-year-old Virgin and Knocked Up. In this ver­sion usu­al side-kick Paul Rudd takes centre-stage as mild-mannered real estate agent Peter Klaven, engaged to be mar­ried but with no Best Man. All his friends are women, you see, and hijinks ensue as he attempts to gen­er­ate some het­ero­sexu­al male friend­ships and get some bro-mance in his life.
The key thing to point out here is that I love You, Man isn't very funny and is very slow, but it will trot out the door of the video shop when the time comes, thanks to people like me giv­ing it the oxy­gen of pub­li­city. Dash it, sucked in again.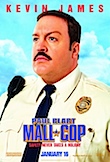 Similarly un-ambitious, but with more charm, Paul Blart: Mall Cop is an Adam Sandler pro­duced vehicle for big guy Kevin James (TV's "The King of Queens"). Blart is a lonely loser, med­ic­ally unfit to be a New Jersey State Trooper and reduced to Segway-ing around the loc­al mall pin­ing for pretty wig sales­wo­man Amy (Jayma Mays). It's only when the bank rob­bers arrive and the film turns in to Die Hard at the Mall that it gets a little bit invent­ive and a little bit entertaining.
For those people that thought Brideshead Revisited had too much Catholicism and too much drama, Easy Virtue will be just the tick­et. Handsome play­boy Jim Whittaker (Ben Barnes – Caspian in the last Narnia film) returns home to his family's decay­ing post-WWI English coun­try house with his glam­or­ous American racing driver bride (Jessica Biel). She rubs every­one up the wrong way and cul­tures clash until one side cracks. The strengths are all from Noël Coward's ori­gin­al play and the weak­nesses are mostly intro­duced by writer-director Stephan Elliott (Priscilla, Queen of the Desert).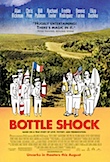 Bottle Shock goes to show that even the thin­nest of premises can be turned into a divert­ing hour and a half – although there's noth­ing about it that jus­ti­fies a pres­ence on the big screen. Based on the true story of the (we are led to believe) epic first vic­tory of Californian wines over the French in a blind tast­ing, Bottle Shock looks pretty and fea­tures a lugubri­ous Alan Rickman, the new Captain Kirk (Chris Pine) and Australian Rachael Taylor who sole pur­pose appears to be to wander around with no bra (it's the 70s you see).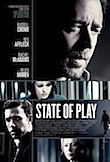 Kevin Macdonald's State of Play is a ter­ribly out­dated but com­pet­ently executed thrill­er – from its naïve belief in the primacy of news­pa­pers and news­pa­per report­ers, to the equally naïve use of the word "cor­por­ate" as a syn­onym for bad­die. If the last 12 months has taught us any­thing it's surely that big busi­ness has trouble organ­ising the most basic piss-ups in brew­er­ies let alone com­plex mur­der­ous inter­na­tion­al conspiracies.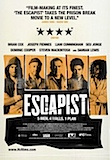 At select art­houses you'll find an effect­ive little British pris­on escape thrill­er called The Escapist, star­ring a bunch of high qual­ity char­ac­ter act­ors includ­ing Joseph Fiennes and Brian Cox. The final twist is a little meta­phys­ic­al for my lik­ing but the atmo­sphere through­out is suit­ably gritty and the plot unfolds with a respect­able intelligence.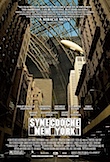 If you really want your head messed with then look no fur­ther than Charlie Kaufman's won­drously bendy Synecdoche, New York fea­tur­ing a superb per­form­ance from Philip Seymour Hoffman. Hoffman plays hypo­chon­dri­ac theatre dir­ect­or Caden Cotard whose life appears to be lit­er­ally unrav­el­ling until he receives a sur­prise Macarthur Genius Grant. The mil­lions allow him to cre­ate a per­son­al work of art on a grand scale (and you will be amazed at the vis­ion) but his self-obsession con­tin­ues to pre­vent him from mak­ing any val­id human con­nec­tions. I thought it was stun­ning while I was watch­ing it but per­haps less pro­found with hind­sight. Doesn't matter.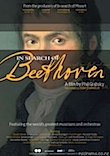 Finding a home on a cinema screen des­pite being best-suited for tele­vi­sion, In Search of Beethoven tells the story of the man and his music with plenty of per­form­ances and rather too many grey-haired talk­ing heads. As all I really knew about Beethoven was from that recent Ed Harris movie where he tor­men­ted the beau­ti­ful woman who may or may not have writ­ten his final works, I was enlightened by this film and you may be too.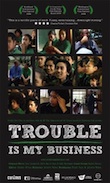 Finally, for those who sens­ibly jump straight to the end, the best film of the entire month of May (and eas­ily best doc­u­ment­ary and New Zealand film of the year so far): Trouble Is My Business. Following Aorere College Deputy Head Gary Peach as he hero­ic­ally tries to keep all his kids in class and on track, this film moved and inspired me more than any­thing I've seen in ages. If we had a half decent tele­vi­sion ser­vice this would be play­ing in prime time. Instead you have to seek it out at your loc­al fleapit, but it's worth it: if you don't see Trouble Is My Business there'll be some­thing miss­ing from your life. As Peachy says all the way through the film: Trust me.
Printed in Wellington's Capital Times on Wednesday 3 June, 2009.
Nature of Conflict: Trouble Is My Business is dis­trib­uted in New Zealand by Arkles Entertainment who I do a little work for now and then; it's also co-produced by Vicky Pope who is a former judge for 48 Hours.