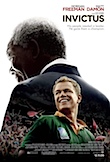 Before Jerry Dammers and The Special AKA wrote that song about him in 1983, I didn't know who Nelson Mandela was. When I bought the record and read the story on the back I was horrified – 23 years as a political prisoner, much of it in solitary confinement. I knew the South African regime was unspeakable, but now I had a focus for my anger. Who would have thought that only a dozen years later, Mandela would be in the middle of a second chapter of his life – President of South Africa and international statesman – and that his stewardship of the transition from apartheid to majority rule would be a shining beacon of tolerance, forgiveness and humanity. It really could have gone terribly wrong.
Mandela, then, is the great hero of my life, my political and personal inspiration, so I can be forgiven for being quite moved by Invictus, Clint Eastwood's portrayal of those crucial first years in government, culminating in the Springbok's victory over New Zealand in the 1995 Rugby World Cup Final. Mandela is played by Morgan Freeman (too tall, accent some distance off perfect, but still somehow managing to nail the essence of the guy) and the other name on the poster is Matt Damon as Springbok captain Francois Pienaar. It's another characteristically generous performance from Damon who is turning into a character actor with movie star looks.
As Mandela's ANC government takes control of the country in 1994 (and apartheid is dismantled), Springbok rugby is invited back onto the international stage but the years in the wilderness have taken their toll and they are well off the pace. Nobody expects them to get anywhere in the World Cup and, at the same time, many in the new government want to strip them of their Springbok emblem, their history, anthem and uniform. Failure in the World Cup, under an imposed new banner, would have been a bitter pill for whites to swallow. Mandela, correctly, gambles that by backing the rugby team he can prove that the "rainbow nation", and the reconciliation project, is more than just empty words.
Eastwood directs with a fluid ease that is neither showy nor static. For a film that isn't really about rugby, there's an awful lot of rugby in it and, luckily, it isn't too unconvincing. Eastwood's last film, Changeling, was a disappointment but Invictus restores my faith in his storytelling.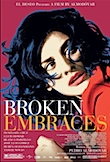 Eastwood is 79 years old and has directed 31 feature films. The great Pedro Almodóvar is 60 and has directed 18 features. Let's hear it for the old geezers, eh? Actually, not so much this time around as the new Almodóvar, Broken Embraces, is the least engaging and entertaining of the master's films, dare I say it, ever. I'm always dubious when filmmakers start making films about filmmaking – it indicates a possible lack of imagination and so it proves here. Lluís Homar plays a blind screenwriter who used to be a director. He used to be Mateo Blanco, too, and now he is Harry Caine — for mysterious reasons. The death of a prominent businessman and the simultaneous visit of a threatening figure from his past provoke a series of flashbacks to the early 90s – when Mateo/Harry had eyes that worked and when he fell in love with the businessman's mistress (Penélope Cruz).
It's too muddled to be satisfying and, for some reason, we are supposed to believe that the film the director was making in those flashbacks was some kind of masterpiece when it palpably wasn't. Almodóvar has made a boring film – I didn't think it was possible.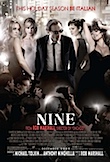 Cruz also appears (in that way she seems to specialise in, you know, dripping in running mascara) in Nine, the bombastic musical version of Fellini's masterpiece 8½. This film is annoying in at least eight and a half different ways: lack of plot or interesting characters, reliance on big showy musical numbers that try and disguise the fact that the songs are absolute rubbish, shooting Daniel Day Lewis so you can never see his eyes, etc. Day Lewis is a film director with women trouble: they used to be his inspiration and now they get in the way of his inspiration. There, I've just made it sound twice as interesting as it actually is.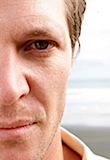 I'm Not Harry Jenson is a capable little NZ indie that should at least be a calling card for talented director James Napier. I'm not sold on the script (or the premise) but Napier shoots and edits well, and his cast support him, particularly lead Gareth Reeves. Reeves is a famous true-crime author struggling with a deadline and stress. His agent (played by Napier's dad Marshall like no literary agent I've ever encountered) sends him on a tramp to sort his mind out but once in the bush people around him start dying.
I couldn't help wondering during the final scene, how much Bowie's Ashes to Ashes cost to license and whether Bowie's people deferred (or reduced) their fees like the actors and crew did. Somehow, I doubt it.

Noodle is a preposterous little Israeli drama about a flight attendant forced to look after a little Chinese boy when his mother (her cleaner) is suddenly deported. Manipulative isn't always a dirty word for me (I don't mind being manipulated to laugh, for example) but Noodle is shoddy and unbelievable at every turn.
Printed in Wellington's Capital Times on Wednesday 3 February, 2010.