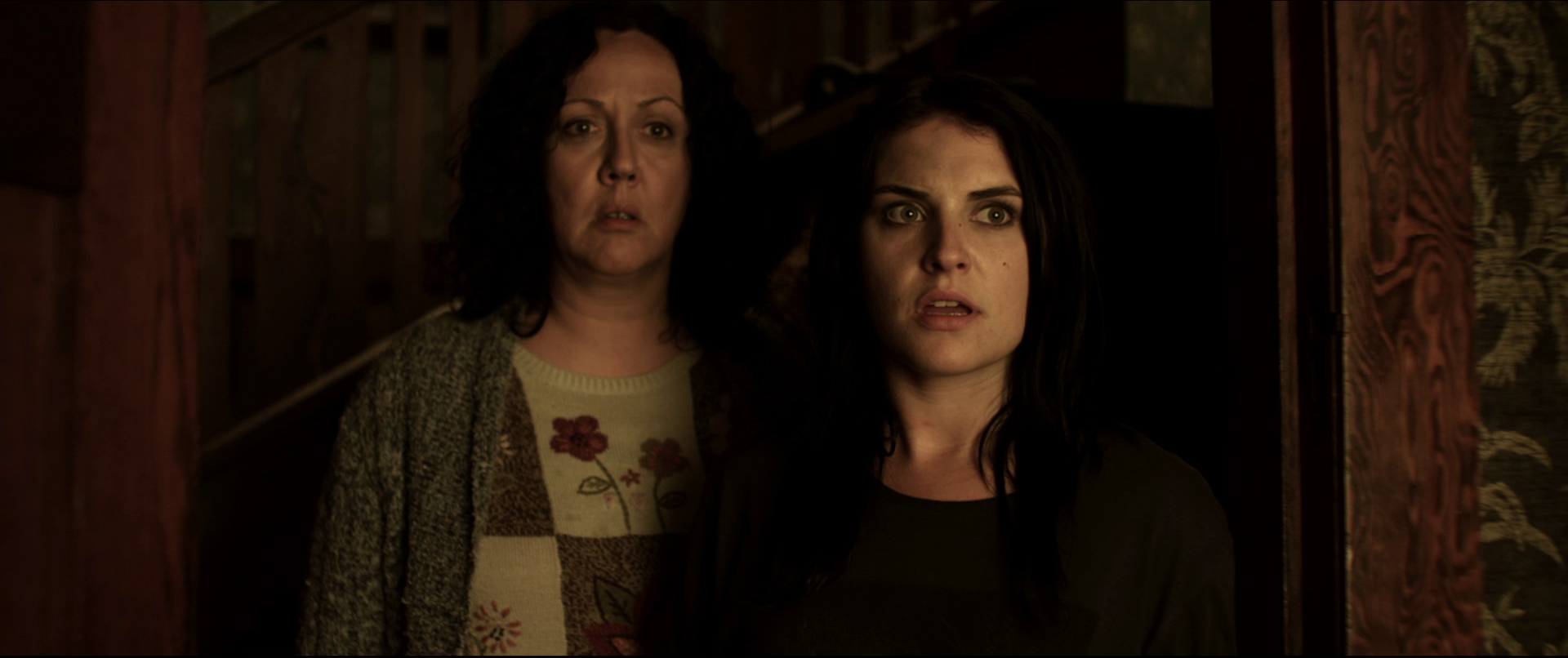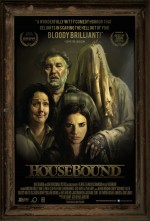 In Gerard Johnstone's tightly put together comedy-chiller Housebound, Morgana O'Reilly plays rebel-without-a-cause Kylie, forced by a judge to spend nine months of home detention with a mother she detests in a house with a hidden history. It's a star-making performance from O'Reilly in a film that's full of them. In addition to our surly heroine, we have an expertly pitched Rima Te Wiata as mother Miriam (why she hasn't been seen in more feature films is a long-standing mystery that is only deepened by her performance here), Glen-Paul Waru as Amos, the security guard attached to Kylie's detail and dragged into investigating the bumps in the night that plague the house, and the debutant writer-director himself.
Johnstone's control of his material is first-rate, producing comparisons in this reviewer's mind with Edgar Wright of Shaun of the Dead fame, probably the highest praise that I can come up with for a film like this one. He keeps the mystery mysterious even as more clues are unveiled, delivers gags that work to propel the story and illuminate character rather than just being yucks for their own sake, and makes sure that there are enough scares that an audience can never really relax.
That word 'audience' — it's key to the success of Housebound. There's no question that this film won't have a long and successful life on various forms of home video, but it really comes to life with a full house.
Last year, one of the most surprising successes in local cinemas was Gardening With Soul, a documentary about Sister Loyola Galvin, nonagenarian tender to the Sisters of Compassion garden in Island Bay. In 2014, we have another documentary about an older Wellingtonian. Jean Watson isn't quite 90, but the revelation that she is actually in her 80s still comes as quite a surprise as we watch her pedalling her bicycle around the small Indian town she loves — and whose children's homes she has supported for over 30 years, despite living in a modest Berhampore flat back in New Zealand.
Like the earlier film, Aunty and the Star People is full of generosity and wisdom, reminding us that we should be paying much closer attention to our elders. They have much more than just their experience to offer us.
Printed in the September issue of FishHead magazine in Wellington.