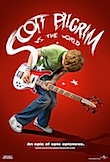 Your correspondent is a big fan of young English director Edgar Wright. His first two features, in collaboration with Simon Pegg and Nick Frost, were the redoubtably entertaining Shaun of the Dead and Hot Fuzz. There's a wonderful percussive energy to Wright's filmmaking which brooks no boredom. So, I was looking forward to his latest film, the heavily promoted comic book adaptation Scott Pilgrim vs. the World which opened worldwide this week. And I really wanted to like it. No, strike that. I did like it. I just didn't love it the way the film so desperately wants to be loved.
Scott Pilgrim (Michael Cera from Juno) is a young Toronto slacker who plays bass in a terrible band and has just begun dating a high school girl. If he seems without much in the way of ambition that may be because he is still grieving after being dumped a year ago, or it may be that he simply lacks ambition.
Then, one day, the girl of his dreams appears in real life — the enigmatic Ramona Flowers (Mary Elizabeth Winstead), newly arrived from New York and not looking for trouble. Except that trouble is what she brings for Scott in the form of seven evil exes who Scott has to defeat in order to keep his new love and his life.
Scott Pilgrim is based on an indie comic book and has a comics (and video game) sensibility. Every frame is crammed with … what's the word … stuff, and the visual puns and obscure references come thick and fast, sacrificing subtlety for more gags and more noise. I've never seen a film that tries so hard.
If last year's (500) Days of Summer was a romantic comedy for a cynical Generation Y, Scott Pilgrim is a rom-com that's perfect for ritalin-deficient modern youth. It's busy and entertaining and witty but lacking much of a soul until an ending that (surprisingly) actually moved me for a heartbeat or two before returning to it's default, arch, setting.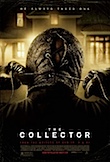 Flawed though it is, at least Scott Pilgrim doesn't signal the decline of enlightened civilisation like The Collector, a film that I couldn't sit through more than half an hour of on Saturday afternoon. A down-on-his-luck locksmith breaks into a client's house to steal some jewels and finds that someone else is there before him. The client and his wife are being tortured in the basement and the house is full of weird and complicated booby traps using awful combinations of acid, razor wire, nails, etc. I waited as long as I could for some kind of plot to reveal itself but in the end I couldn't bring myself to sit through it — even for you dear reader.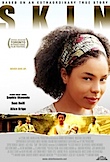 Watching Anthony Fabian's Skin yesterday, I was struck by how South Africa's apartheid regime wasn't just a crime against human rights, it was a crime against sanity too. Skin tells the astounding true story of Sandra Laing, born in the 1950s to an Afrikaaner couple but a rare genetic anomaly means she looks black. Under the bizarre laws of the day, the State decided on someone's classification based on pseudo-scientific racial profiling and that classification meant everything for your present and future. When Sandra tries to attend a white school the authorities have her reclassified as "coloured" and it takes years and a change in the law for her to be grudgingly accepted as her parents' daughter.
By this time though, she doesn't feel like she belongs in a white society that does nothing but abuse her and she falls for a black farmer and elopes, breaking her parents' heart at the same time. But "white" on her birth certficate means that she risks losing her children and so she begins a battle to be re-classified as coloured, even though she will never see her parents again. It's hard to believe that this madness happened in living memory.
The adult Sandra is played by the most beautiful of the current generation of actresses, Sophie Okenedo (Hotel Rwanda) and her parents are the lovely and brittle Alice Krige and the always reliable Sam Neill.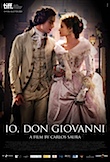 For a change of pace, you could do worse than allow yourself to be embraced by Carlos Saura's I, Don Giovanni a highly theatrical story of the creation of Mozart's great opera. Or not quite Mozart's Don Giovanni this time around, as the film's central character is librettist Lorenzo da Ponte, protégé of the legendary Casanova and a fair old rake himself. Exiled from Venice for political agitation (through the medium of poetry), da Ponte (Lorenzo Balducci) arrives in Vienna and is encouraged by court composer Salieri to collaborate with the brilliant but unpredictable Mozart (Lino Guanciale).
Don Giovanni (the womaniser and libertine aka Don Juan) was a dodgy subject to pick but they say write what you know and da Ponte knew Casanova (and the wild life) well. The film uses theatrical rather than cinematic effects and spends plenty of time on the opera itself which is nicely staged and beautifully sung. It made me want to watch the whole thing in fact.
Printed in Wellington's Capital Times on Wednesday 18 August, 2010.