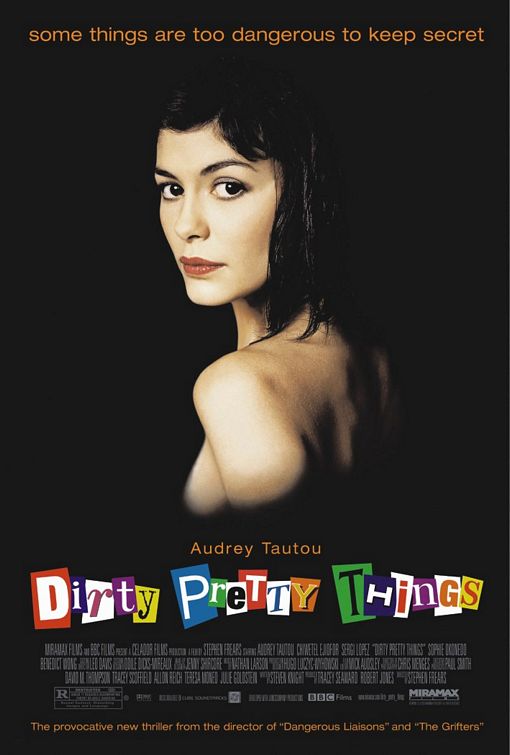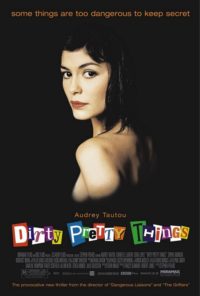 In the far-fetched, but involving, thrill­er Dirty Pretty Things Chiwetel Ejiofer stands out as Okwe, a Nigerian illeg­al immig­rant liv­ing below the state radar in London. Haunted by a past tragedy he drives a minicab by day and takes the front desk of a small hotel for the night shift. When he's not at one of his jobs he crashes on the couch of Senay (Audrey Tautou), a Turkish refugee who is also work­ing illeg­ally at the hotel.
When Okwe dis­cov­ers a human heart block­ing the toi­let of Room 510, he finds him­self unwill­ingly involved in anoth­er of aspect London's seamy under­side, the traffic in human organs. Meanwhile the immig­ra­tion author­it­ies close in on Senay who finds her own options run­ning out.
Stephen Frears dir­ects with a work­man­like, BBC, non-style which is prob­ably not helped by watch­ing it on a TV. Ejiofer has great pres­ence and is the real soul of the film but, apart from Tatou, the rest of the United Nations cast aren't able to elev­ate their char­ac­ters above cliché. Villain Sneaky, in par­tic­u­lar, seems to be played all on one note by Spanish act­or Sergi López in a rare English lan­guage per­form­ance. Academy Award nom­in­ee Sophie Okenedo (Hotel Rwanda) is fine as the pro­ver­bi­al whore with a heart of gold but isn't giv­en much help by the script.
Directed by Stephen Frears. 94 minutes.
Screening con­di­tions: At home on DVD, via DVD Unlimited. Sound and pic­ture fine.