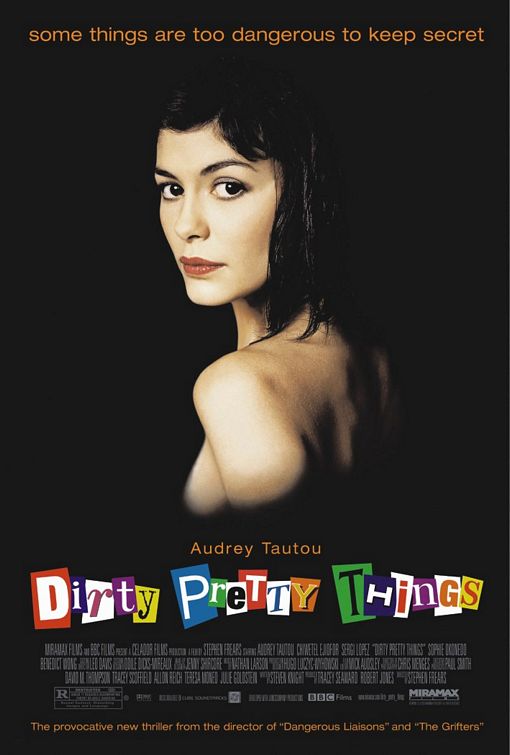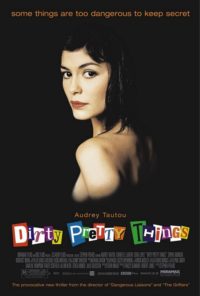 In the far-fetched, but involving, thriller Dirty Pretty Things Chiwetel Ejiofer stands out as Okwe, a Nigerian illegal immigrant living below the state radar in London. Haunted by a past tragedy he drives a minicab by day and takes the front desk of a small hotel for the night shift. When he's not at one of his jobs he crashes on the couch of Senay (Audrey Tautou), a Turkish refugee who is also working illegally at the hotel.
When Okwe discovers a human heart blocking the toilet of Room 510, he finds himself unwillingly involved in another of aspect London's seamy underside, the traffic in human organs. Meanwhile the immigration authorities close in on Senay who finds her own options running out.
Stephen Frears directs with a workmanlike, BBC, non-style which is probably not helped by watching it on a TV. Ejiofer has great presence and is the real soul of the film but, apart from Tatou, the rest of the United Nations cast aren't able to elevate their characters above cliché. Villain Sneaky, in particular, seems to be played all on one note by Spanish actor Sergi López in a rare English language performance. Academy Award nominee Sophie Okenedo (Hotel Rwanda) is fine as the proverbial whore with a heart of gold but isn't given much help by the script.
Directed by Stephen Frears. 94 minutes.
Screening conditions: At home on DVD, via DVD Unlimited. Sound and picture fine.