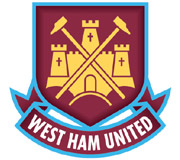 … passed away yes­ter­day at the age of 84. He was the West Ham man­ager when I was just old enough to know what was going on and the England man­ager who restored some pride after we failed to qual­i­fy for the 1978 World Cup.
And as sev­er­al oth­er people have noted, the 1966 World Cup was won on the train­ing fields of Chadwell Heath as the spine of that side (Hurst, Moore, Peters) had grown to prom­in­ence under Greenwood at West Ham, win­ning the FA Cup in '64 and the Cup Winners Cup in '65.
And I heart­ily endorse the sug­ges­tion that the new East Stand at Upton Park be named the Ron Greenwood Stand if and when it ever gets built.