Over the last couple of weeks both the Penthouse and the Paramount have upgraded their web­sites – the Penthouse scores marks for hav­ing their ses­sion grid avail­able only a click away from the front page and the Paramount scores bonus marks for hav­ing the ses­sion grid right there on the front page – no extra clicking.
Paramount loses ser­i­ous marks because the film titles aren't click­able! You have to go to anoth­er menu to read about the films. Counter-intuitive, dudes.
My favour­ite aspect (in a schaden­freude-y sort of way) of the Paramount's new design is the lack of atten­tion to detail, as dis­played in the fol­low­ing image (snapped today, may have been fixed by the time you get there but it has been like that for more than three weeks):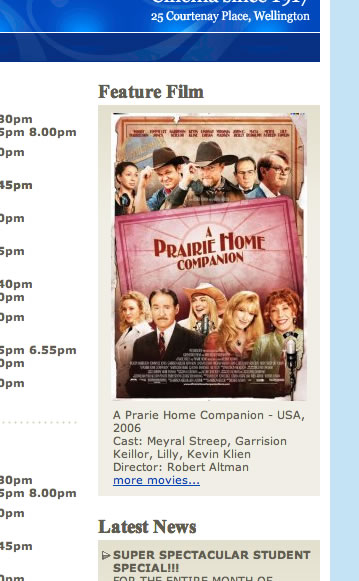 Notice how they man­age to mis-spell the title of the film and all the mem­bers of the cast. Re-spect to Altman, though, as they got him right.
To prove that I'm not pick­ing on them, here are a couple of choice Wellington chalk-typos. The first from a couple of weeks ago out­side <for­get the name, on the corner of Cuba and Vivian>: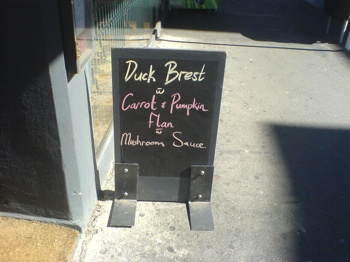 (click to enlarge)
And my favour­ite, from out­side The Caledonian last Summer (the black­boards and fences have since been taken down by the new management):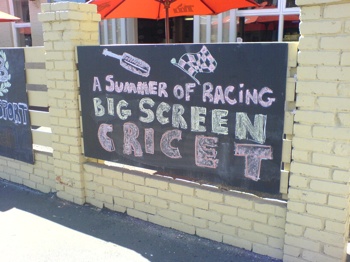 (click to enlarge)