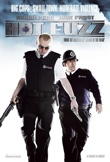 It is, of course, completely brilliant. And loud. And while it's not quite as perfect as predecessor (and cinema re-definer) Shaun of the Dead, Hot Fuzz is as entertaining a night out as you'll find anywhere.
Co-creator Simon Pegg plays PC Nicholas Angel, top cop, so good he's making the rest of the Met look bad. He's reassigned to the sleepy west country village of Sandford where, apart from a one-swan crime-spree, the peace is never breached. Of course, in a picturesque English village nothing is what it seems and Angel and partner Danny Butterman (Nick Frost) are going to bust this thing wide open, whatever "it" might actually be.
Edgar Wright's direction is all about energy and timing, and the percussive editing means even a simple scene change actually amps up the excitement. Look out for uncredited cameos from Cate Blanchett and our own Peter Jackson.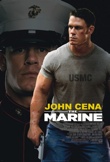 The other day, wandering around during the Newtown Fair, I saw a kid wearing a John Cena t‑shirt so the dude is obviously not the complete non-entity I took him for while watching him in The Marine. A WWF wrestler, he looks like an inflatable Matt Damon doll that's had a few too many kids jump on the foot-pump and he's about to blow. What he doesn't look like is any kind of a real human being and his dead-behind-the-eyes acting leaves a big gap in the middle of this film that doesn't get filled by anyone else.
Easily the worst film of the year, so far, The Marine starts off as simply geo-politically offensive and ends up a total crime against cinema.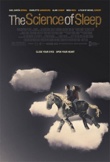 The Science of Sleep, Michel Gondry's follow-up to Eternal Sunshine of the Spotless Mind, is a whimsical self-indulgence that soon outstays its welcome. Gael García Bernal is Stéphane, an insecure young man visiting his mother in Paris following the death of his father in Mexico. On arrival, he falls for his next door neighbour, Stéphanie (Charlotte Gainsbourg) but his inability to balance his dreams with reality make it difficult to sustain a relationship and even harder to do a plot summary. One has to respect Gondry's dedicated commitment to analogue film-making but it does get very tiresome and repetitive.

The unheralded (and unpronounceable and un-spellable) documentary Brasileirinho is about "choro" — the folk-foundation of all modern Brazilian music and it contains plenty of beautifully played examples of the form. The discussion gets a little technical for a non-musician such as myself and the sub-titles can't possibly be serving the lyrics properly, but there's a lot of pleasure to be had watching these virtuoso players in action.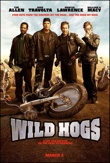 Relentless homophobia is an unnecessary drag on the otherwise light-hearted mid-life crisis comedy, Wild Hogs. The (literally) heavyweight combination of John Travolta and Tim Allen plus token-black
Martin Lawrence and a totally slumming William H. Macy decide to take their weekend Harleys for a real-ride and learn how to be men again. If you've ever tried to watch a play at Downstage or a film at The Embassy while the Harley riders are parading up and down Courtenay Place you'll appreciate it when I say that I really couldn't care less whether these guys lived or died.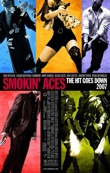 Ray Liotta plays the villain in Wild Hogs (leader of the real-thing biker gang, the Del Fuegos) and he turns up again in Smokin' Aces, Joe Carnahan's enjoyable but incomprehensible mob comedy. As best as I can make out Jeremy Piven's Vegas entertainer is about to rat on his made friends so they put out a call to the most gruesome hitmen in the world offering one million dollars to the one who offs him. Or something like that. Liotta and Ryan Reynolds play the G‑men trying to protect him and a rag-tag assortment of familiar tv faces and music stars are given free reign to chew whatever scenery Carnahan doesn't blow the crap out of.
Printed in Wellington's Capital Times, Wednesday 14 March, 2007