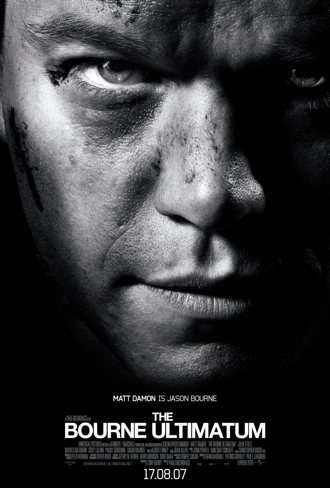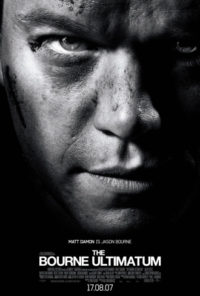 It's Bourne-time again and rogue-agent Jason Bourne (Matt Damon) is still try­ing to find out who he is, who erased his memory and why. A Guardian journ­al­ist (Paddy Considine) seems to know some­thing so he takes the Eurostar to London and with­in 15 minutes of arriv­ing the bod­ies are pil­ing up.
In a cun­ning (not to men­tion poten­tially con­fus­ing) screen­writ­ing coup the first two-thirds of Ultimatum actu­ally takes place 'before' the final 15 minutes of Supremacy (the pre­vi­ous sequel) and the two time-lines meet briefly before Ultimatum picks us up and takes us to the final, fas­cin­at­ing, reveal: of a plot (as the say­ing goes) ripped from the head­lines – and from post‑9/11 para­noid, punch-drunk, American for­eign policy.
Director Paul Greengrass says that, due to his doc­u­ment­ary back­ground, he shoots action by simply cre­at­ing chaos on the streets and then shoot­ing it as if it were doc­u­ment­ary and you can see what he means. Some top set-pieces use real-life crowds (at Waterloo Station and the streets of Tangier) to build epic ten­sion but it's the clev­er toy­ing with memory, and Damon's indes­truct­ible All-American lost boy, that really stand out.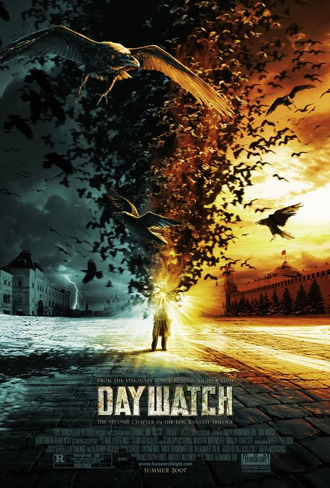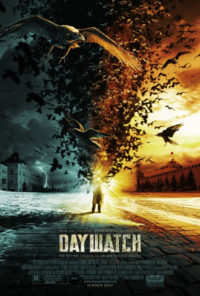 I'll con­fess that the charms of Timur Bekmambetov's mod­ern vam­pire and sor­cery epic Night Watch were lost on me and the even nois­i­er sequel (Day Watch) did noth­ing more to win me over. The two Great Others (or Arthurs as the heav­ily Russian-accented intro would have it) intro­duced in the first film (Light-Other Svetlana and Dark-Other Yegor) must not meet or the multi-millenium truce between good and evil will be broken. An added wrinkle is the search for a prop called The Chalk of Destiny which can turn back time. Day Watch might not be the King of Stupid but it's prob­ably Arch-Bishop.
Joy Division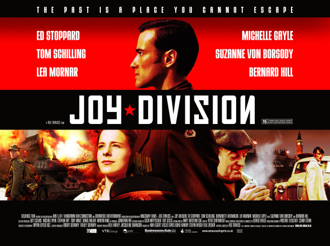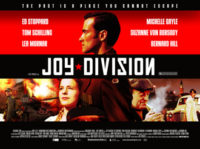 is most def­in­itely not the bio­graphy of Ian Curtis that was in the Festival (called Control and due for release in November). In fact, it is a strange mis­match of coming-of-age film, war movie and spy thrill­er – mak­ing a bit of a botch of all three. Thomas (implaus­ibly cheek-boned Ed Stoppard) is a young German, orphaned as the Russian army rolls towards Berlin at the end of WWII. He is adop­ted by the KGB and becomes a spy for them, arriv­ing in the Swinging London of the 60's. The film tries to be psy­cho­lo­gic­ally reveal­ing by relent­lessly dodging between peri­ods but I'm sorry to say this might have worked bet­ter as a nov­el – prefer­ably one writ­ten by John Le Carré.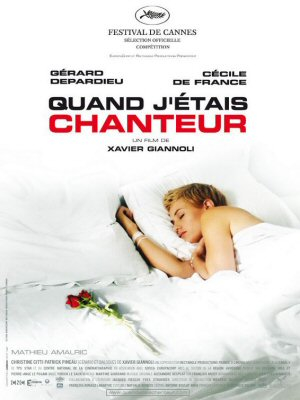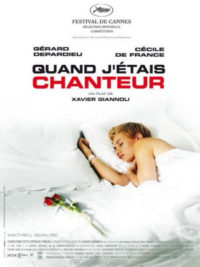 There's a lovely, bitter-sweet, May-December romance on offer in The Singer, a subtle and beau­ti­fully acted film star­ring Gérard Depardieu and Cécile de France. Depardieu, who has been mostly doing lazy cameos for a while now, is back to his bril­liant best as Alain Moreau, a fad­ing roué of a dance-hall sing­er with a fatal­ist­ic appre­ci­ation of his role in the lives of oth­ers. But it's de France who is the rev­el­a­tion: too cutesy by half in Orchestra Seats earli­er in the year, here she matches Depardieu moment for moment and the rap­port between the two is a pleas­ure to watch.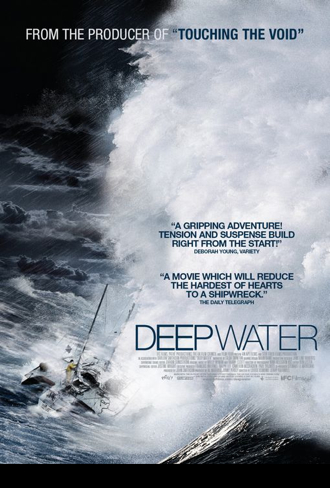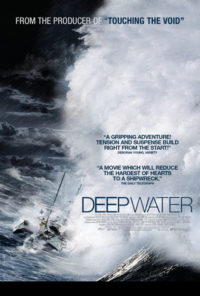 Briefly, I can­'t recom­mend Deep Water highly enough: a grip­ping and extraordin­ary doc­u­ment­ary. Don't let any­one tell you the story before-hand, just go and be amazed.
Printed in Wellington's Capital Times on Wednesday 29 August, 2007.
Notes on screen­ings: Bourne was seen at a Thursday mat­inée at The Embassy (slightly out of focus per­haps?); Day Watch at a staff and media screen­ing at The Paramount after the Film Society last week; Joy Division at a media screen­ing at Rialto back on 7 August; The Singer was also at Rialto on Monday after­noon and Deep Water was the pro­gramme launch film for the Film Festival.
Full dis­clos­ure: The Singer is a Palace film, rep­res­en­ted in New Zealand by Richard Dalton at Fresh Films, who is a mate.