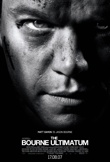 It's Bourne-time again and rogue-agent Jason Bourne (Matt Damon) is still trying to find out who he is, who erased his memory and why. A Guardian journalist (Paddy Considine) seems to know something so he takes the Eurostar to London and within 15 minutes of arriving the bodies are piling up.
In a cunning (not to mention potentially confusing) screenwriting coup the first two-thirds of Ultimatum actually takes place 'before' the final 15 minutes of Supremacy (the previous sequel) and the two time-lines meet briefly before Ultimatum picks us up and takes us to the final, fascinating, reveal: of a plot (as the saying goes) ripped from the headlines — and from post‑9/11 paranoid, punch-drunk, American foreign policy.
Director Paul Greengrass says that, due to his documentary background, he shoots action by simply creating chaos on the streets and then shooting it as if it were documentary and you can see what he means. Some top set-pieces use real-life crowds (at Waterloo Station and the streets of Tangier) to build epic tension but it's the clever toying with memory, and Damon's indestructible All-American lost boy, that really stand out.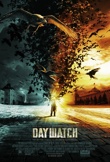 I'll confess that the charms of Timur Bekmambetov's modern vampire and sorcery epic Night Watch were lost on me and the even noisier sequel (Day Watch) did nothing more to win me over. The two Great Others (or Arthurs as the heavily Russian-accented intro would have it) introduced in the first film (Light-Other Svetlana and Dark-Other Yegor) must not meet or the multi-millenium truce between good and evil will be broken. An added wrinkle is the search for a prop called The Chalk of Destiny which can turn back time. Day Watch might not be the King of Stupid but it's probably Arch-Bishop.

Joy Division is most definitely not the biography of Ian Curtis that was in the Festival (called Control and due for release in November). In fact, it is a strange mismatch of coming-of-age film, war movie and spy thriller — making a bit of a botch of all three. Thomas (implausibly cheek-boned Ed Stoppard) is a young German, orphaned as the Russian army rolls towards Berlin at the end of WWII. He is adopted by the KGB and becomes a spy for them, arriving in the Swinging London of the 60's. The film tries to be psychologically revealing by relentlessly dodging between periods but I'm sorry to say this might have worked better as a novel — preferably one written by John Le Carré.

There's a lovely, bitter-sweet, May-December romance on offer in The Singer, a subtle and beautifully acted film starring Gérard Depardieu and Cécile de France. Depardieu, who has been mostly doing lazy cameos for a while now, is back to his brilliant best as Alain Moreau, a fading roué of a dance-hall singer with a fatalistic appreciation of his role in the lives of others. But it's de France who is the revelation: too cutesy by half in Orchestra Seats earlier in the year, here she matches Depardieu moment for moment and the rapport between the two is a pleasure to watch.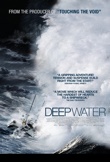 Briefly, I can't recommend Deep Water highly enough: a gripping and extraordinary documentary. Don't let anyone tell you the story before-hand, just go and be amazed.
Printed in Wellington's Capital Times on Wednesday 29 August, 2007.
Notes on screenings: Bourne was seen at a Thursday matinée at The Embassy (slightly out of focus perhaps?); Day Watch at a staff and media screening at The Paramount after the Film Society last week; Joy Division at a media screening at Rialto back on 7 August; The Singer was also at Rialto on Monday afternoon and Deep Water was the programme launch film for the Film Festival.
Full disclosure: The Singer is a Palace film, represented in New Zealand by Richard Dalton at Fresh Films, who is a mate.