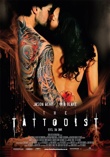 Like a cross between a bloodthirsty B‑movie and something off the National Geographic channel, New Zealand feature The Tattooist struggles to marry the chills and thrills of a stylish low-budget horror film, with a sensitive introduction to Samoan culture, but comes very close to pulling it off.
Jake Sawyer (Jason Behr) is a troubled American tattoo artist, travelling the world ripping-off traditional designs. He ends up in Auckland with a stolen tattooing tool which has unleashed an evil spirit. Is it punishing Jake for his dishonesty or is there something else going on?
Not all of it works, of course — detailed plot exposition is very tricky to pull off during a fist-fight — but, for the most part, I enjoyed it.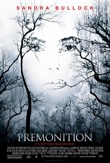 Talking of B‑movies, Sandra Bullock's new thriller Premonition deserves a place somewhere further down the alphabet. Sandy plays a self-absorbed housewife whose husband dies in a car accident. She wakes up the following day to find that it isn't the following day at all, but three days prior and husband Julian McMahon is still alive. Believing that she has just had a bad dream, she wakes up the following morning to find that it is now the day of the funeral and one of her daughters has terrible recent scars on her face.
This could all be promising mystery material if it wasn't for the clunky and obvious way the clues are laid out which makes it seem like The Sixth Sense remade for Sesame Street. But even that wouldn't be too disastrous it wasn't for an ending that is so breathtakingly inane that this reviewer found himself hating the film for that element alone. Premonition will end up getting a decent life on video but I can't help thinking that it will disappoint everyone who rents it.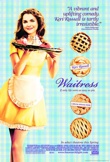 In Adrienne Shelly's Waitress, a cast full of well-known television faces is gathered together in a Southern fable about living life to the full, or some rubbish like that. Keri Russell ("Felicity") plays pie-witch Jenna Hunterson, trapped in a marriage to boorish Jeremy Sisto ("Six Feet Under") and a dead-end job in Joe's Pie Shack (owned by "Matlock" himself, Andy Griffith). Her only escape is her talent for pies and, possibly, handsome Dr Pomatter (Nathan Fillion from "Firefly"). As inoffensive as vapour and about as substantial.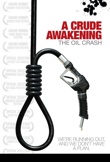 If ever a documentary needed the help of Michael Moore it is A Crude Awakening, a deeply depressing examination of the world's dependence on oil (total), the likelihood of it running out this century (high) and what we can do about it (not much). It's a hugely important subject but the presentation is as dry as dust which will prevent the message from getting very far. Besides, the inescapable conclusion is that an oil-free society will require a reduction in the world's population by around 4.5 billion people meaning unimaginable misery for those left behind, and who wants to hear that?
Meanwhile, the vital and engaging Date Palm Film Festival gets a fifth run out at the Paramount. One great example: Fireworks Wednesday is a first-rate drama about a young girl in Teheran, about to be married, who goes to work as a maid for a middle-class family and discovers that the grown-up world of marriage has many surprises in store.
Printed in Wellington's Capital Times on Wednesday 5 September 2007.
Full disclosure: Screenwriters of The Tattooist, Jonathan King and Matthew Grainger, were both judges for the Wellington 48 Hour Film Competition this year; I have been an unpaid consultant on the Date Palm Film Festival since the beginning, though never involved with programming.
Notes on screening conditions: The Tattooist was an early Thursday morning commercial screening at Readings and I did miss the first ten minutes due to confusion on my part over start times; Premonition was at the same venue about an hour and a half later; Waitress was at the Penthouse on Monday evening (staff screening); A Crude Awakening was screened off a very high quality time-coded DVD on Sunday night at home; Fireworks Wednesday was also a time-coded DVD preview screener viewed after getting home from Waitress on Monday night.