Paul Verhoeven is one of those dir­ect­ors that has no hand-brake, regard­less of the sub­ject mat­ter. For ice-pick wield­ing mur­der­ers (Basic Instinct) or giant ali­en bugs (Starship Troopers) this damn-the-torpedos atti­tude is per­fect; when we're talk­ing about Dutch jews being betrayed by cor­rupt mem­bers of the res­ist­ance in WWII – not so much.
Black Book is Verhoeven's first film in sev­en years, and his first film back home in Holland since Flesh + Blood back in 1985. Carice van Houten plays Rachel Stein, a nightclub sing­er before the war, now on the run from the Nazis. When her fam­ily is murdered on the brink of escape she dyes her hair blonde and joins the res­ist­ance, going under­cov­er and then fall­ing in love with the good German played by Sebastian Koch from The Lives of Others (you know he's going to be a good German because he col­lects stamps and does­n't have a scar on his cheek).
Verhoeven piles it on at every oppor­tun­ity, mak­ing Black Book an old-fashioned enter­tain­ing melo­drama when a dif­fer­ent approach might have giv­en us some­thing really meaningful.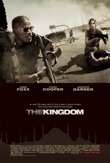 Don't miss the begin­ning of The Kingdom as the beau­ti­fully graphic-designed open­ing titles con­tain as suc­cinct a geo-political his­tory of the Middle East as one could wish for in three minutes. While it lays out the back­ground nicely, it also sets up the key mes­sage of the film: American involve­ment in the region is all about oil and that involve­ment means some culp­ab­il­ity for the insec­ur­ity of the region and the rest of the world.
One of the secure west­ern com­pounds in Riyadh has been tar­geted by ter­ror­ists. Hundreds are dead and the FBI sends in an élite invest­ig­at­ive team (a sort of "CSI: Saudi") led by Jamie Foxx but they have only five days to catch the rat­bags and nobody from either gov­ern­ment really wants them there. The Kingdom is con­sid­er­ably more cul­tur­ally and polit­ic­ally sens­it­ive than any $100m action movie has any right to be and I enjoyed it a lot.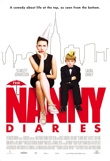 The Nanny Diaries fol­lows in the foot­steps of last year's hit The Devil Wears Prada, a not-terribly-subtle satire of the Manhattan upper class as seen by an ordin­ary girl out­sider. This year's mod­el is Scarlet Johansson as Annie Braddock an anthro­po­logy gradu­ate from New Jersey who gets a job as a Nanny to rich and shal­low Mrs X (Laura Linney). Love interest is provided by the smarmy Chris Evans from Fantastic Four and the best friend is the sing­er Alicia Keys who should be grate­ful she has a day job.
The simple les­son on offer is that lack of love as a child will make you unhappy and lack of love as an adult will turn you in to a cruel, selfish and heart­less bitch but both prob­lems are eas­ily turned around by a little hon­esty from a com­plete stranger. There, I've saved you fif­teen bucks.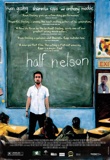 A very wel­come return from the Festival is Half Nelson, a beau­ti­fully acted char­ac­ter study about a gif­ted school teach­er (Ryan Gosling) with a drug prob­lem and the unlikely friend­ship he forms with one of his stu­dents, played by new­comer Shareeka Epps. They are both lonely and mis­un­der­stood and for a short while they make a con­nec­tion (even if it is mostly unspoken).
Of all the young lead­ing men around at the moment (many of whom also seem to be named Ryan) Gosling is the real deal. It's no acci­dent that Peter Jackson has cast him as the fath­er in The Lovely Bones des­pite being about ten years too young for the role. On this evid­ence he'll be fine.
Printed in Wellington's Capital Times on Wednesday 10 October, 2007.
Full dis­clos­ure: Half Nelson is dis­trib­uted in New Zealand by Palace Films who are mates.