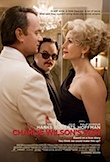 The Soviet Union invaded Afghanistan on Christmas Day in 1979. They remained in the country, brutally suppressing the local resistance, until they were forced to leave in 1989: almost ten years of occupation that destroyed one country and ruined another. One side of the story was told in the recent film The Kite Runner: in it we saw a vibrant and cosmopolitan culture bombed back to the stone age by the Soviets and their equally one-eyed Taliban replacements.
For peaceniks like myself, the Soviet aggression was an inconvenient fact, difficult to acknowledge during our efforts to prevent nuclear annihilation at the hands of war-mongerers like Ronald Reagan. While we were marching for peace and disarmament, playboy Congressman Charlie Wilson (Tom Hanks) was secretly funding the Mujahideen insurgents to the tune of hundreds of millions of dollars, providing them with the weapons that would bring down the Russians.
With the help of a renegade CIA-man (wonderful Philip Seymour Hoffman), a Texan socialite (Julia Roberts), an Israeli spy (Ken Stott) and President Zia, dictator of Pakistan (Om Puri), Wilson persuaded, cajoled, threatened and coerced Congress to pay for all this — without them even knowing what it was for. Aaron Sorkin's script is razor-sharp, often very funny, and does a great job of not spelling out all the lessons we should be learning. Charlie Wilson's War may have brought about the end of the Cold War but it also opened up Afghanistan to the brutal fundamentalism of the Taliban, increased the influence of the Saudis in the region and indirectly led to the Iraqi poo-fight we are in now. As Wilson says, it's all about the endgame.
How strange it is that two of my favourite films of the past twelve months should be about coming-to-terms with an unwanted pregnancy. Knocked Up, last year, was a broad comedy with a good heart and this year Jason Reitman's Juno is even better: full of unexpected subtlety and nuance from a great cast working with a tremendous script from gifted newcomer Diablo Cody.
Like last year's Hard Candy, Ellen Page plays a precocious teenager only this time she is not a homicidal revenge maniac. At only 16, she finds herself pregnant to the unlikely Paulie Bleeker (Superbad's Michael Cera) and takes it upon herself to find appropriate parents for the little sea monkey growing inside her. The rich couple who sign on (Jennifer Garner and Jason Bateman) look perfect, but looks can be deceiving. Juno is an easy film to love and I can see people going back to it again and again.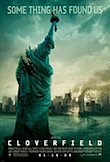 If a film has a good heart you can forgive its flaws, but what to do when it has no heart at all? Cloverfield is a modern-day retelling of a classic Hollywood monster movie and once again New York gets a terrible pounding. A group of self-absorbed yuppies are caught in the carnage and try to escape but manage to film the entire thing on their camcorder. Yeah right. Technically admirable, Cloverfield cleverly maintains the home video conceit but shaky-cam motion sickness got to me in the end.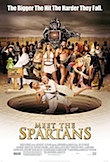 Meet the Spartans is all flaw and no redeeming feature: another miss and miss spoof of last year's hits. Soft targets include "Ugly Betty", "American Idol", Paris Hilton (yawn) and 300. The Spartans were gay, apparently. And not in a good way.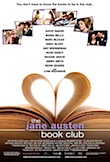 The Jane Austen Book Club is a well-intentioned adaptation of the popular novel about a group of women (and one dude) who meet once a month to talk about their favourite author. Writer and director Robin Swicord has assembled a fine ensemble cast including Maria Bello, Kathy Baker, Amy Brenneman and Jimmy Smits but too often they are representatives of people rather than people themselves and the film is un-persusasive. Actually, that's not entirely true: the tentative relationship between Bello's independent hound breeder and Hugh Dancy's shy IT guru works nicely (for the most part).
Printed in Wellington's Capital Times on Wednesday 30 January, 2008.
Notes on screening conditions: Charlie Wilson's War screened at a Reading Cinemas print check, 9am last Tuesday morning (thanks, Hadyn), sitting in the comfy Gold Lounge chairs; Juno screened on Sunday afternoon in Penthouse 1 (the original). It's nice to see the Penthouse finally replacing the seats in Cinema 1 but perhaps they could think about replacing the sound system with something that wasn't salvaged from a transistor radio. Meet the Spartans was seen at a busy Saturday matinée at Readings where the brain-dead teenagers around me hooted at every stupid, lame, joke. Cloverfield was in Readings digital cinema (Cinema 5) and looked sensational. Digital really is the future and it can't come soon enough. I shudder to think how ill I might have felt if I'd seen Cloverfield from a wobbly, scratchy print. The Jane Austen Book Club was the second part of a Penthouse double-feature on Sunday, this time in Cinema 3 (the new one) which is splendid.