One of the pitfalls you try and avoid in this gig is reviewing the film you wish you were watching instead of the one that is actually in front of you. It's important to judge a work on it's own terms, as well as it's own merits, and avoid imposing your expectations but, with the best will in the world, there are times when you sit there wishing that the film you were watching was, y'know, better.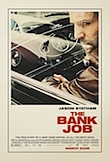 Exhibit A is The Bank Job, a lethargic caper-movie starring the reliable B‑movie action hero Jason Statham. It has all the attributes of an entertaining night out — chirpy knees-up cockney ruffians a la Lock Stock; painstaking bank heist preparations like Ocean's 1x; an escape that goes terribly wrong like The Italian Job. The problem is all in the execution: mainly the editing which provides no impetus to the drama until the final third which by then is too late. It's worth watching for the impeccable early-70s, East End art direction though. The flavour of the times are perfectly created.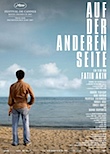 Once I'd got over the fact that The Edge of Heaven wasn't the long-awaited Wham! biopic I was expecting and instead an arthouse drama set in Turkey and Germany, I settled in to enjoy myself enormously. Writer-Director Fatih Akin specialises in stories about the intersection between Turkish immigrants living hard lives in the new Europe but he has surpassed himself this time. Less socio-political than his previous work (but with those threads still woven throughout), The Edge of Heaven tells two parallel stories (that intersect and occasionally frustratingly don't) about the pain and heartbreak of being a parent and child. A richly detailed screenplay supports the clever structure and the film ends on a perfectly satisfying note. Recommended.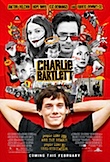 Charlie Bartlett is a smug, pseudo-indie, comedy about a gifted rich kid (Anton Yelchin) whose money making schemes get him kicked out of private school and into the mainstream where his attache case and blazer mark him out for unwanted attention. Charlie's access to the family shrinks (and their prescribing power) allows him to become unofficial school therapist, handing out Ritalin like candy, providing these kids with the sensitive ear that they can't find anywhere else and him with a role that transcends getting beaten up everyday.
Sadly, only the great Robert Downey Jr. (as the alcoholic principal) makes the lines sound, not only, like he'd actually thought of them himself but that they had occurred to him right then and there. Everyone else holds their characters at arms length and the whole film wears it's irony rather too consciously on its sleeve.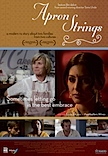 A recent article in The Australian tries to define what ails current newspaper cinema reviewing and one of the examples is "boosting unworthy local material". No danger of that with Apron Strings, the first feature by Toi Whakaari graduate and award-winning short film maker Sima Urale. A kitchen-sink drama set in the multi-cultural badlands of South Auckland that uses cooking as a metaphor as well as a plot mechanism. In a Curry House on a suburban street corner, Leela Patel makes her kormas and her sweets while long-lost sister Laila Rouass has become a top tv chef using those same recipes. Meanwhile, Jennifer Ludlam's bigoted cake decorator a few doors down has to deal with her own disappointing children and a changing world she isn't very keen on. (Perhaps too) lovingly and (too) carefully directed Apron Strings' flaws are on the page rather than on the screen. Screenwriters Shuchi Kothari and Dianne Taylor squeeze so much in that the film collapses under the weight of all that coincidence and so many 'points'. They also prove that it is very difficult to write a decent, three-dimensional, white racist character these days without falling back on cliché.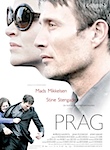 Another example of film reviewer irrelevance from The Australian is the concept of quote-whoring — writing specifically to get quoted in an ad. Well, here's my one for this week: "I was woken by the sound of my own snoring". Probably not the fault of Prague, the new Danish drama starring ubiquitous Mads Mikkelsen, as I did manage to stir before the half way point and quite enjoyed myself after that, but it takes a long time to get going. I'm sure there is a lot in there to reward a patient and attentive viewer but, apart from watching one of the great modern screen actors at work, I couldn't find it.
Printed in Wellington's Capital Times on Wednesday 13 August, 2008.
Nature of conflict: Well, that gag about falling asleep ended up giving me plenty of grief after I repeated it on Nine to Noon. Prague is distributed in New Zealand by Arkles Entertainment, who I do some work for every now and then, and Managing Director (and all round paragon despite some dubious political allegiances) John Davies was not well-pleased. The threat to fire me faded somewhat when the 4 star Herald review appeared. Which just goes to show that, despite any appearances of a conflict of interest, the opinions offered here are always independent and free of influence.