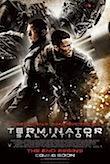 'Tis the season to reboot tired franchises and this week we get an explosive new look at James Cameron's beloved Terminator. Set only nine years in the future (when open-air battlefield heart transplants will be de rigeur during la guerre), the Judgement Day of T2 has destroyed most of the West Coast of the USA and only a hardy band of ill-equipped rebels are keeping the monstrous Skynet at bay.
John Connor, prophesied future saviour of the human race, is a only a soldier in the rebel army but his regular radio broadcasts bring hope to the scattered, ragtag freedom-fighters. In a battle to rescue some human prisoners his entire squad is killed – but he does manage to release the mysterious Marcus Wright (Aussie boofhead Sam Worthington) who may hold the key to the defeat of the machines.
Director McG (Charlie's Angels) knows how to frame a shot but not how to pace a scene and the effects have a deliciously real-world physicality about them. Meanwhile, Christian Bale (Connor) and cinematographer Shane Hurlbut may be "done, professionally" but it's pretty clear which of them does the best work: Bale's one note, Batman-voiced performance elicits no sympathy while Hurlbut's photography is always arresting.
In the end, Salvation is just a Terminator movie but after a serious mis-step with Rise of the Machines in 2003 this film has done the job and created some interest in a Terminator 5.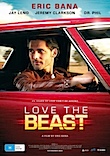 Eric Bana is best known now as a Hollywood leading man, but he he got his showbusiness start as a Melbourne stand-up comic and his dry humour is on display in his first film as director, Love the Beast . A love letter to his first car, the Ford GT Falcon Coupe: a car he has rebuilt three times, most recently to race the Targa Tasmania, a brutal 5 day road rally. Using his own affair with the Falcon as a starting point, Bana tries to investigate exactly what it is that men see in their cars and chats to some other celebrity car nuts like Jay Leno, Jeremy Clarkson and (ahem) Dr Phil.
Surprisingly effective, Love the Beast is going to be the perfect Christmas present for a particular brand of father-in-law but is worth a look at the pictures too. Full credit to Bana for often showing himself at less than his best: the look on his face when Clarkson tells him his Falcon looks like a Hillman Avenger is priceless but he gets told a few home truths by all of his guests as the very well-structured film goes along.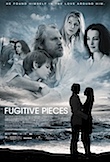 The excellent World Cinema Showcase is looking less essential by the week as its content continues to get a wider release: this week Fugitive Pieces and JCVD make it in to local cinemas. The former was one of the thinner Showcase titles – based on a Canadian best-seller about a young Polish jew who is orphaned by the Nazis and adopted by a Greek scholar who eventually emigrates to Canada. The young man struggles to deal with the psychological effects of his trauma, failing to build or sustain relationships but manages to write several novels successful novels.
The perils of trying to portray inner turmoil and conflict without much external action is well illustrated here – no matter how beloved the source material it should have stayed a book.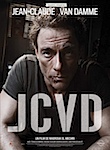 JCVD is a strange and interesting film, more successful in conception than execution. Action hero Jean-Claude van Damme is on the skids – huge legal fees from a failed custody battle and a losing career battle with Steven Seagal have pushed him to the edge. When he gets caught up in a failed bank robbery in his Brussels home town is this an opportunity to be a hero for real? Despite the fatct that he looks like crap throughout(and displaying his 'softer' side), this is still a vehicle for Van Damme's titanic ego and thus is not much more than a vanity project for an actor with no sense of humour.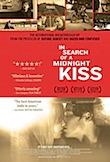 Finally, an anti-romance for the twenty-somethings: In Search of a Midnight Kiss follows depressed failed screenwriter Wilson (Scoot McNairy channelling Steve Buscemi) on a New Years Eve date with crazy actress chick Vivian (Sara Simmonds who looks entertainingly like the editor of this very publication). Effective black and white cinematography provides cover for the low-budget and the film showcases downtown Los Angeles at pedestrian level for a change. Some people will see their own lives reflected back at them here, and will therefore get a kick out of it. I relaxed and enjoyed the scenery.
Printed in Wellington's Capital Times on 10 June, 2009.
Notes on screening conditions: Midnight Kiss, JCVD and Fugitive Pieces were time-coded preview DVDs. Love the Beast was digitally projected adequately at the Paramount off DVD. Terminator Salvation was at the Embassy where all films this big should be seen.