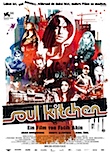 Turkish-German dir­ect­or Fatih Akin has long been an art­house favour­ite around these parts. Head-On (2004) and The Edge of Heaven (2007) were Festival suc­cesses so it was odd to see his new film Soul Kitchen skip this year's event and go straight to gen­er­al release. On view­ing it's easy to see why. Akin has gone com­mer­cial and Soul Kitchen is as broad a com­edy as you'll find out­side the big chains – sadly I have to report that Akin's film doesn't sit com­fort­ably in that territory.
Zinos (Adam Bousdoukos) runs a greasy spoon café called the Soul Kitchen in a run­down part of old Hamburg. He's not much of a cook or a busi­ness­man but his loy­al cus­tom­ers seem to like it. Thrown into a tizzy by a com­bin­a­tion of his girlfriend's move to China, a very bad back, the tax depart­ment, his dead­beat broth­er (Moritz Bleibtreu) on day release from pris­on and an old school friend with an eye on his real estate, Zinos tries to nav­ig­ate his way through a rap­idly deteri­or­at­ing situ­ation with only a geni­us new chef and some loy­al but eas­ily dis­trac­ted staff.
The prob­lem here is that when the com­edy gets close to Benny Hill ter­rit­ory (as it often does) the arse falls out of it but when Akin stays in the gritty, urb­an, Loach-like world of the Hamburg under­class he's got a really like­able and hon­est film going on. Bleibtreu lights up the screen every time he appears (you'll know his face from great per­form­ances in The Baader Meinhof Complex , Das Esperiment and Run Lola Run) and lead Bousdoukos is an appeal­ing char­ac­ter destined to be replaced by Eric Bana if and when Hollywood decide to remake it.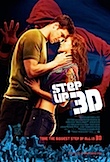 New Zealand audi­ences eat up dance films which is why there's anoth­er Step Up flick in cinemas right now. This one is Step Up 3 and fea­tures the worst 3D I've yet come across – all of the act­ors seem like paper thin cut-outs walk­ing across the screen in front and behind each oth­er. The only thing this film has in com­mon with the pre­vi­ous Step Ups is the char­ac­ter of Moose (Adam G. Sevani), who was a sub­si­di­ary char­ac­ter in num­ber 2 and now gets to annoy even more people as one of the leads in this one.
This is the worst acted film I've seen in a long time but the dan­cing has its moments. The finale takes place at one of those "World Championships" that only fea­tures teams from one city and there's obvi­ously no acknow­ledg­ment that the actu­al World Champion hip-hop dance crew is from New Zealand. I'm also sad to report that hand­some hero Luke (Rick Malambri) required no less than three dif­fer­ent cred­ited dance doubles so who knows what else was faked to gen­er­ate the excitement.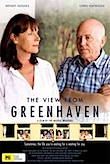 If you enjoyed little kiwi bat­tler Second Hand Wedding (and pretty much every­body did), you'll get some pleas­ure out of The View from Greenhaven, a low budget Aussie pic­ture that shares with it an aes­thet­ic and some under­stated char­ac­ter­isa­tion. Grumpy old man Chris Haywood rarely comes out of his shed but is forced to go on a mys­tery train tour of NSW when his long-suffering wife (Wendy Hughes) threatens to leave him. When the train drops them both off at their idyll­ic own home town of Greenhaven, he is forced to take a long hard look at what he's actu­ally got going for him.

In January last year Neil Finn opened his address book and gathered anoth­er bunch of rock mates for a repeat of his excel­lent 7 Worlds Collide pro­ject from 2001. This time the idea was to record an album of new mater­i­al rather than just play some gigs and adding Wilco to the famil­i­ar faces of Johnny Marr, the two guys from Radiohead and Lisa Germano adds some wel­come Americana fla­vour. Simon Mark-Brown shot a doc­u­ment­ary to record pro­ceed­ings and the res­ult is screen­ing at the Paramount as The Sun Came Out. Sadly for music and film fans it seems like the album was much more fun to record than to actu­ally listen to but there are some nice moments and the affec­tion all the par­ti­cipants obvi­ously feel for each oth­er is palp­able. It's not the Rolling Thunder Review but you take what you can get these days, I guess.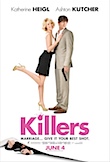 Ashton Kutcher and Katherine Heigl's new "com­edy" Killers isn't as dis­mal as Cruise and Diaz's sim­il­ar Knight and Day (still stink­ing up cinemas sev­er­al weeks after release) and it isn't as ghastly as the last time Heigl was dir­ec­ted by Robert Luketic (The Ugly Truth which I couldn't sit through).
Neither of these are reas­ons to actu­ally go and see it how­ever. Kutcher is a buff Government hit­man try­ing to get out of the game. Heigl is her usu­al insuf­fer­able tightly wound career woman. They meet in Nice where she is on hol­i­day and he is work­ing. They inex­plic­ably fall in love, he retires from his secret killing people job and they return to Small Town USA where, three years later, every­one in their neigh­bour­hood starts to try and kill them. There's nice work from the rarely seen on the big screen Tom Selleck as Heigl's fath­er and the great Catherine O'Hara is wasted (lit­er­ally) as her alco­hol­ic moth­er – which is sup­posed to be funny I think.
Finally, a quick recom­mend­a­tion for film buffs who love to see the greats on the big screen. The Embassy is expand­ing it's clas­sic screen­ings pro­gramme (which has already fea­tured The Wizard of Oz, Ghostbusters and, um, Top Gun) to even great­er heights with reg­u­lar Sunday after­noon screen­ings of films dir­ec­ted by some of the biggest names in cinema: Welles, Fellini, Visconti, Melville, Malick and Michael Powell. The sea­son kinks off with three won­der­ful Fred Astaire and Ginger Rogers films: Top Hat this week­end, The Gay Divorcee and Shall We Dance.
Printed in Wellington's Capital Times on Wednesday 11 August, 2010.