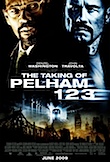 One of the Film Society highlights in recent years was the special screening (on lustrous 35mm) of the 70s classic thriller The Taking of Pelham One Two Three about the hijacking of a New York subway train. It was a wonderful experience for many different reasons – a cynical love letter to a decrepit, bankrupt and graffiti-covered city; an ordinary guy hero that audiences these days would never be allowed to accept (played by grizzled old Walter Matthau) and Robert Shaw (from Jaws and The Sting) chewing the scenery as the villain holding a city to ransom.
Thus my heart sank when the remake was announced, particularly the choice of stylist (over substance) Tony Scott as director. His recent films like Domino and Déjà Vu have been full of music video fanciness, giving his actors no room to breathe — he's the Scott you get when you can't have his brother Ridley.
As in the original, a train is hijacked (out of Pelham depot leaving at 1.23pm). The brains belong to campy ex-con John Travolta and he wants 10 million dollars in one hour to release the hostages. It doesn't seem like much money but he knows what he is doing and the grumpy Mayor (James Gandolfini) releases the money to buy some time. On the other end of the intercom is (fat) Denzel Washington, MTA executive demoted to dispatcher on suspicion of bribery. The back and forth between the two is entertaining for a while but the rest of the film has plot holes you can drive a train through, Scott's direction is unbearably fussy and the camera seems to be perpetually on roller skates. The Taking of Pelham 1 2 3 is full of profanity and gave me a headache but at least the trains are cool if you're into that sort of thing.
I Love You, Beth Cooper is rated R16 which is going to keep its target audience away until a big brother can rent it from the video shop. "Heroes" chirpy cheerleader Hayden Panettiere is Beth Cooper, object of the affection of nerdy Paul Rust, and on the last day of High School he announces that affection to the whole school. Her meathead, military, 'roid rage afflicted, boyfriend (Shawn Roberts) takes this badly and an overnight chase across the city ensues (with Cooper teaching him a few things about girls along the way). Explicitly honouring the 80s films of John Hughes like Pretty in Pink and Ferris Bueller, (plus The Graduate and Say Anything) Beth Cooper tries to ride the 21st century nihilist teen zeitgeist but never quite catches fire.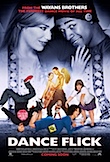 The illustrious comedy name of Wayans is ground into the dirt even further by nephew Damien Dante's feeble effort Dance Flick, a crappy parody film that you should avoid as if your life depends upon it. The Readings web site says it is 93 minutes but I found it topped out at about 75 which is its only blessing.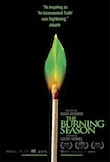 If, like this reviewer, you are suffering from enviro-doc fatigue and you were tempted to give The Burning Season a swerve, allow me to try and change your mind. Fully 20% of the carbon emitted into the atmosphere is caused by deforestation – equal to annual emissions by the USA or Europe – and The Burning Season nails the point (missed by so many of these films) that nothing is really going to change until big business discovers there's a quid in it. In one strand of the story we follow a new breed of eco-entrepreneur, Australian Dorjee Sun, as he attempts to protect the Indonesian rainforest by transferring the stored carbon into credits, making the forest more valuable standing than burning.
Free of tiresome hectoring, The Burning Season focuses on a few heroes (several with neckties) including Indonesian regional politicians who are desperate to save their environment (and their orang-utan) and still feed their people. Recommended.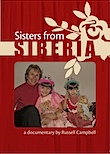 A couple of years ago the Festival featured a sweet and moving film called The Italian about a child in a Dickensian Russian orphanage, determined to find his mother before his adoption. I was reminded of it early on in Russell Campbell's Sisters from Siberia, a new documentary about Wellington City Councillor Stephanie Cook's adoption of two young girls from a children's home in Siberia (which didn't look quite as ghastly thank goodness). Good adoptions improve so many lives and this would be an interesting story even if it only focused on their lives in Wellington but Campbell cleverly takes the opportunity to get others in the Russian émigré community talking about their experience, opening it out into a fascinating discussion about how much original culture is it possible (or desirable) to keep in a new country.
Campbell's camera work isn't as sure as his storytelling (he wrote, produced, directed, shot and edited the film) and at 115 minutes the Vanguard Films lack of ruthless television editing experience is revealed but the kids are gorgeous (and are already wonderful Wellingtonians) and Holloway Road seems like the best kind of old-fashioned community.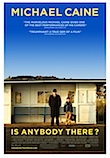 Finally, a modest little British indie Is Anybody There? 9‑year-old Edward (Bill Milner) has been kicked out of his bedroom as it's needed for another resident of the rest home where he lives. His understandable frustration recedes slightly when he discovers that the new occupant is former stage magician Clarence, played by Michael Caine in full "where's my trahsis" chirpy cockney mode. Of course, both of them get a few lessons before they have to go their separate ways.
Printed in Wellington's Capital Times on Wednesday 16 September, 2009.
Notes on screening conditions: Dance Flick and I Love You, Beth Cooper were commercial screenings on a Thursday night at Readings; The Taking of Pelham 1 2 3 was at the Empire on a a busy Saturday night; Is Anybody There? was at the Lighthouse on a weekend matinée; The Burning Season was a digital presentation in the 10 seat Cinema 5 at the Lighthouse, shared with only one other person from memory and Sisters from Siberia was viewed from a DVD supplied by the director.