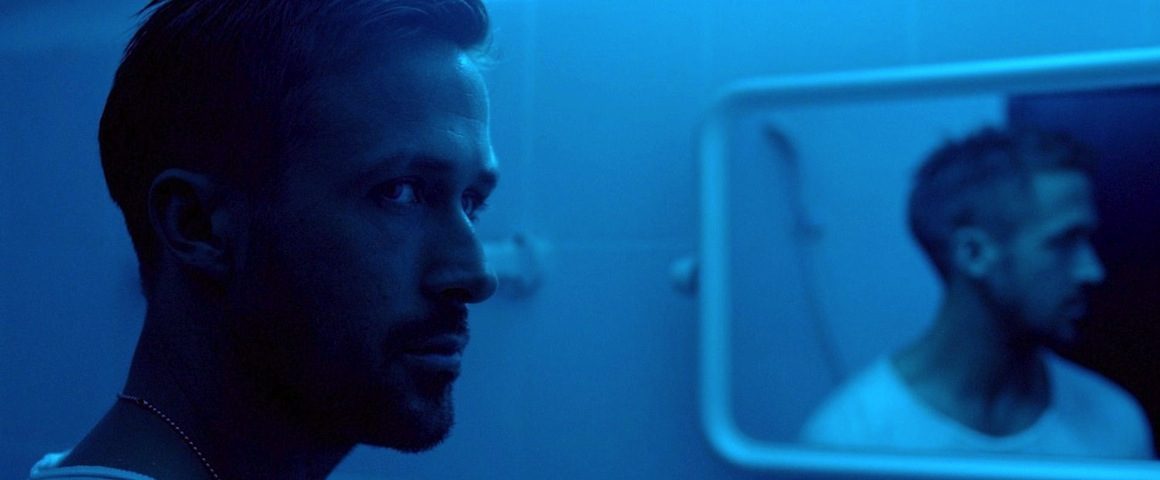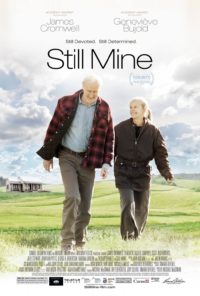 Still hov­er­ing around some loc­al cinemas – and the longest-delayed of all my out­stand­ing reviews – Still Mine is a sur­pris­ingly effect­ive Canadian drama about an eld­erly man (James Cromwell, 73 but play­ing a fit 89) determ­ined to build a new house for his wife (Geneviéve Bujold) before her memory deserts her com­pletely. Cromwell gives his char­ac­ter a soft­ness which belies the usu­al ornery old dude clichés, even if his stub­born refus­al to sub­mit to the build­ing code is the device on which the story hinges. Contains lots of shots of Cromwell's hero­ic pro­file star­ing off into the New Brunswick distance.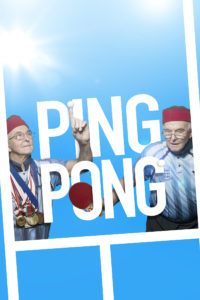 Older people are, para­dox­ic­ally, the only grow­ing seg­ment of the film audi­ence in New Zealand so there's often high qual­ity fare around the tempt them. One of the best is the doc­u­ment­ary Ping Pong, about com­pet­it­ors (genu­ine com­pet­it­ors at that) in the World Over 80s Table Tennis Championship in Inner Mongolia. Like any good doc­u­ment­ary it assembles a great cast of char­ac­ters and like all good sports movies it makes full use of the built-in drama of a knock-out tour­na­ment. Not just about the res­tor­at­ive power of exer­cise, it's also about friend­ship and adven­ture. Inspiring, so help me.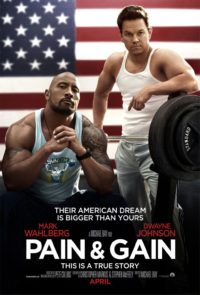 Exercise is not always good for you, though, as the prot­ag­on­ists of Michael Bay's under-rated satire Pain & Gain might con­firm. Based on the true story of a gang of 1980s Miami body­build­ers who short­cut their way to the American Dream by kid­nap­ping a loc­al busi­ness­man and for­cing him to sign over all his assets. Mark Wahlberg is the brains of the out­fit – if that's not an entirely incor­rect char­ac­ter­isa­tion of the situ­ation – and Dwayne Johnson and Anthony Mackie get dragged along with it. Johnson in par­tic­u­lar has a ball play­ing a born-again, sober, ex-con con­front­ing his demons in hil­ari­ous fashion.
It's not without some ter­rible mis­steps but the script by Christopher Markus and Stephen McFeely is so good I'm temp­ted to pin the blame for everything that does­n't work squarely on Mr. Bay. Deliciously mis­an­throp­ic in ways that nor­mally turn me right off, Pain & Gain is my guilti­est pleas­ure of the year so far.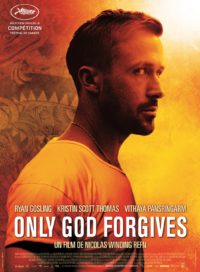 Compared with P&G, Nicholas Winding Refn's Only God Forgives is a work of total zen (although fired by an equal repug­nance for human beings no mat­ter what path they are walk­ing). In present-day Thailand, Ryan Gosling's tacit­urn drug smug­gler is forced by his Lady MacBeth-like moth­er (Kristin Scott Thomas) to avenge the death of his older broth­er, him­self a nasty piece of work. In turn, his reluct­ant carnage leaves a trail fol­lowed by a loc­al cop (Vitaya Pansringarm) who has his own way of clean­ing the streets.
A severe dis­til­la­tion of both revenge tragedy and Gosling's recent inar­tic­u­late – vaguely aut­ist­ic – anti-heroes, Only God Forgives may be the most beau­ti­ful rep­res­ent­a­tion of human hor­ror I've ever seen. It makes no attempt to provide char­ac­ters with more than the most base motives for prim­al actions – psy­cho­lo­gic­ally void, not just simplist­ic. It has stuck with me, this one, and – des­pite my usu­al squeam­ish­ness in these mat­ters – I can see a need for a second viewing.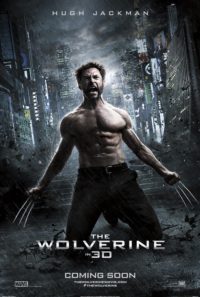 Barely jus­ti­fy­ing a first view­ing, Hugh Jackman's sixth (so far) out­ing as the moody mutant Logan, The Wolverine can­'t even bring itself to find an ori­gin­al title – you might recall the last one was called X‑Men Origins: Wolverine. Like Gosling in Only God Forgives, he is a white dude get­ting up to mis­chief in some kind of Asian fantasy land, in this case a Japan con­struc­ted from ref­er­ences in that chil­dren's ver­sion of Wikipedia.
Somehow, I man­aged to fall asleep dur­ing the loudest sec­tion of the film – an exten­ded digitally-constructed battle between Logan and some ninjas on the top of the fam­ous bul­let train – and the rest of the very stu­pid film could barely main­tain what little atten­tion I had left. It does make a nice change though for a block­buster movie to not be about sav­ing us from the end of the world, though, just anoth­er exist­en­tial crisis for the biggest wuss in the Marvel or DC universes.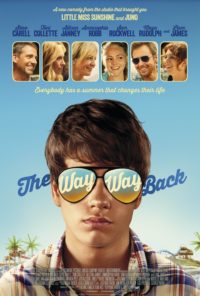 If the world was­n't already full of coming-of-age movies in which a sens­it­ive, lonely, mis­un­der­stood and unap­pre­ci­ated adoles­cent male learns some import­ant life les­sons – and kisses a girl – with the help of an unlikely best friend, I might feel a little more fondly of The Way, Way Back. The pres­ence of both Toni Collette and Steve Carell also reminded me too much of the irre­deem­ably smarmy Little Miss Sunshine (which is not its fault, to be sure) so, by the time Allison Janney and Sam Rockwell arrived – both seem­ingly unres­trained by dir­ect­ori­al influ­ence – I was already check­ing out.
It's all endear­ing enough, I sup­pose, and it's nice to see Carell, at least, play­ing against type, but I'd much rather see the next one of these films told from the female point of view rather than redu­cing them to glib types, defined only by their rela­tion­ship with the oh-so-important protagonist.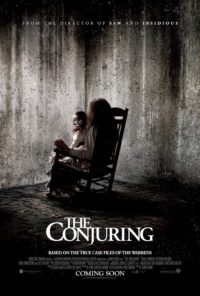 The July earth­quake took place dur­ing my Sunday after­noon screen­ing of the hor­ror flick The Conjuring at Readings – the only time it is accept­able to text in a movie theatre by the way – so I can­'t be sure if the accel­er­ated heart rate and shal­low­er breath­ing was due to the tremors or a better-than-usual fright-delivery mech­an­ism dir­ec­ted by James Wan (Saw). Patrick Wilson and Vera Farmiga are paranor­mal invest­ig­at­ors called to a haunted house that Ron Livingston and Lili Taylor (and their five daugh­ters) have just moved in to.
These things are all about exe­cu­tion and Wan has that in spades – in ways that the tedi­ous Paranormal Activity fran­chise can only dream of – plus he casts really well. Proper act­ors, every­where. I'm extremely happy that he is mak­ing Fast & Furious 7.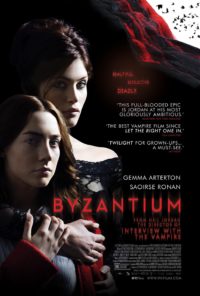 Quickly wrap­ping up this column – and edging us closer to being fully caught up – two more con­trast­ing genre pieces. Neil Jordan is one of the most exper­i­enced dir­ect­ors around – I remem­ber watch­ing and admir­ing his debut, Angel, back when I was at high school in 1982. His vam­pire movie, Byzantium, is a low-budget character-driven piece centred on the rela­tion­ship between two sis­ters (Gemma Arterton and Saoirse Ronan) on the run in a past-its-best British sea­side town. It turns out that not only are they not sis­ters but that they have been here before, many years ago. At the risk of being black­balled from the film review­er­'s uni­on I might sug­gest that these two parts give the leads plenty to sink their teeth into – oppor­tun­it­ies that Arterton in par­tic­u­lar takes full advant­age of.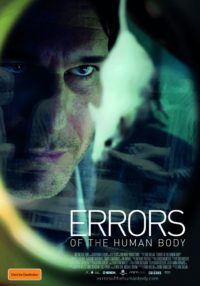 Eron Sheean is at the oth­er end of his career and his first fea­ture, Errors of the Human Body, suf­fers from that lack of exper­i­ence. A Cronenbergian body hor­ror about ran­dom genet­ic muta­tions, ret­ro­vir­uses, com­pet­it­ive sci­entif­ic research and mice, Errors does­n't suc­ceed in get­ting its point across. This – reas­on­ably bright – review­er found the sci­ence too obtuse and the con­clu­sion too unsat­is­fy­ing to make up for the lack of propul­sion in the first two thirds.