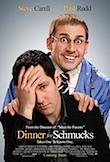 After a week when New Zealand has been forced to confront its own intolerance and social myopia it seems fitting that two films that are essentially about understanding and accepting diversity should arrive in cinemas in the same week. They both take drastically different approaches to the topic, too.
In Dinner for Schmucks, ambitious hedge fund analyst Paul Rudd has to find a guest to take to a monthly senior management party in which unusual people are secretly held up to ridicule. When his Porsche knocks over mild mannered public servant and amateur taxidermist Steve Carell he thinks he's found the right man. But Carell's character, Barry, latches on to him causing mayhem wherever he goes.
Eventually, after Rudd's relationship and career are wrecked, they both reach a deeper understanding of each other and some decent human values: laughing with someone is ok. At someone? Not so much. And if you are anything like me, you will laugh.
Why did I enjoy Dinner for Schmucks so much more than The Other Guys last week? Because, Jay Roach's film was actually crafted rather than spitballed on the back of an envelope and (based on a successful French farce called The Dinner Game) Dinner for Schmucks puts its jokes in service of something solid and, dare I say it, meaningful.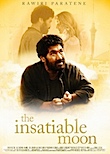 Taking a more dramatic (and magical realist) tack is Auckland indie The Insatiable Moon, set around a Ponsonby halfway house for former psych patients and other damaged individuals. Rawiri Paratene is Barry Arthur who in his better moments believes himself to be the second son of God and actually starts to convince others too. Pitting a worried community against its less fortunate neighbours, the film carefully manages to send a clear message: we are all different, and yet we are all the same.
Usually these sort of micro budget features are a massive challenge to actors — no rehearsal, few takes — but the cast of The Insatiable Moon are magnificent, particularly Greg Johnson as boarding house owner Bob and legend Ian Mune as alcoholic Norm. In fact, only a rushed ending really betrays director Rosemary Riddell's lack of resources.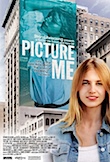 For five years Sara Ziff was a top runway and fashion model, jetting around the world to glamorous locations, wearing extraordinary clothes and standing atop architecturally unlikely heels. Unusually, I guess, she chose to spend a lot of that time putting herself in front of her own camera (with boyfriend Ole Schell's help), documenting her life from inside the machine. In Picture Me, with the help of some fellow models (mostly articulate and self-aware), she gives us a glimpse of the darker side of the business but holds back from really spilling the beans.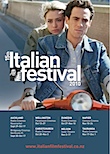 Finally, a word about the 15th Italian Film Festival which gets underway tomorrow. Festival director Tony Lambert has got this thing down to a fine art and this year he returns to the Paramount to present a fortnight of screenings: 17 features, the best of modern Italian commercial cinema.
At the Media Launch there was a danger that the fine Nicolini's spread would send us to sleep before the film started but Lambert's feature selection, A Matter of Heart, turned out to be a splendidly acted drama about two very different men with an unexpected bond.
As you might expect there are plenty of love stories (dramatic and comedic) but my eye was drawn to Fortapàsc, another investigation into the Naples underworld that was so well portrayed in last year's Gomorrah . There's plenty more to choose from so look for the brochures at Italian-owned businesses around town or outside the Paramount itself.
Printed in Wellington's Capital Times on Wednesday 13 October, 2010.
Nature of Conflict: I know many of the actors in The Insatiable Moon, particularly Greg Johnson and John Leigh. Lovely work all round.