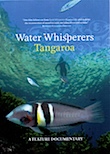 My big beef with most eco-documentaries is the lack of hope. Whether it's Rob Stewart (Sharkwater), Franny Armstrong (The Age of Stupid) or even Leonardo DiCaprio (The 11th Hour) most of these films go to a lot of trouble to tell you what's wrong with the planet but leave us feeling helpless and depressed.
That's why I like Kathleen Gallagher's work so much. Her film last year, Earth Whisperers/Papatunauku told ten stories of people who were making a difference, inspiring change and showing us that there are solutions as well as problems. This year she has repeated the tonic, focusing on our waterways and our relationship with the sea: Water Whisperers/Tangaroa.
In this beautifully photographed film another ten stories of environmental redemption are told: from the Poor Knights Marine Reserve to the Hurunui and Rakaia Rivers, and including the wonderful Mike O'Donnell describing how a toxic Coromandel waterway was rescued from arsenic and effluent poisoning by sensible planting and community commitment.
I don't often urge you to see anything from this pulpit but I do recommend you see Water Whisperers during its brief stay in theatres. We'll all be better off if you do.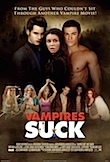 From the same maison du parody stable as Scary Movie and Meet the Spartans, Vampires Suck honours its Twilight inspiration by going at an epically slow pace, with plenty of long gaps between anything interesting. The only notable performance is by Jenn Proske who imitates Kristen Stewart's simpering and twitching perfectly (and like Stewart, plays that one note right the way through).
I counted precisely three laughs-out-loud during the 80 minutes of Vampires Suck which makes one laugh for $5.60 (or $3.63 on Cheap Tuesday). Only you can decide if that's value for money.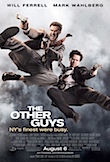 Amazingly, three laughs was actually one more than I managed during Will Ferrell's The Other Guys. We've been hearing all week about how hard it is for Hollywood to greenlight The Hobbit. Well, it can't be that difficult if back-of-an-envelope indulgences like The Other Guys can get approved. This film reunites Will Ferrell with director Adam McKay (Anchorman, Talladega Nights, Step Brothers) and their relationship now appears to be so effortless that they don't even bother writing a script.
Ferrell is a desk jockey detective in a Manhattan police squad. He's supposedly a forensic accountant which explains his lack of street nouse but doesn't explain why he isn't in a specialised unit. His partner is Mark Wahlberg, disgraced after shooting a baseball star I hadn't heard of.
When the careers of the department's two rock star detectives (Dwayne "The Rock" Johnson and Samuel L. Jackson) come to an untimely end (WARNING: if you buy a ticket on the basis of the trailer you should know that both those guys are gone after 10 minutes) Ferrell and Wahlberg have to make the step up and solve a mysterious and complicated crime involving British billionaire Steve Coogan.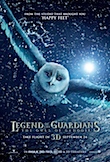 The best bits of Legend of the Guardians: The Owls of Ga'hoole can be found at either end. Don't arrive late and miss a nicely done 3D Roadrunner cartoon, and keep your specs on for the beautiful closing titles. In between you have an amazingly well animated adventure about a young owl (voiced by Jim Sturgess) who discovers a fascist plot and flies across the sea to the mysterious Guardians (also owls) to find help.
Director Zack Snyder (Watchmen) is a bit of a one trick pony with his trademark digital slow motion pulled out far too often and the violence (quite a lot, quite scary for younguns I'll bet) means Legend of the Guardians is more like 300 with owls than, say, Happy Feet which was made by the same animation studio.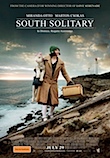 Idiosyncratic Aussie acting legend Barry Otto plays an Echydna in Legend (along with a refreshingly dinkum voice cast) but you can see him in real life in a little indie called South Solitary. His daughter Miranda (Eowyn in Lord of the Rings) plays his niece in this film and they both arrive on a remote island off the coast of Australia so he can supervise the lighthouse there.
It's set in the early 1920s and WWI casts a long shadow over all the inhabitants not least assistant lighthouse keeper Fleet (Marton Csokas) who damaged his leg, his psyche and, if his odd accent is anything to go by, his vocal chords.
Taciturn but chivalrous, Fleet and Otto's character (named Meredith) have to learn to get on with each other when fate leaves them alone to cope with a hurricane.
Notwithstanding whatever it is that Csokas thinks he is doing with his accent, there's an audience somewhere for this nice little film. Unfortunately the Paramount's strategy of opening films under a cloak of invisibility might get in the way of that a bit.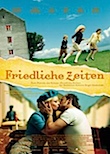 Finally, Peaceful Times is an ironic title for a family memoir (I'm guessing that it's based on reality) about growing up as East German refugees in a West Germany determined to treat them as provincial bumpkins. So obscure that it doesn't even have an English language IMDb entry, Peaceful Times tries to balance a comic tone with some dark psychological notes and doesn't really succeed at either.
Printed in Wellington's Capital Times on Wednesday 6 October, 2010 (except for everything from the Owls down, cut for space).