While hunt­ing the site for some links to add to the just pos­ted Winter's Bone etc. review, I dis­covered that my Summer Holiday spe­cial had­n't made it here. So, for com­plete­ness' sake, here it is. Pretty sure, this is an early draft too but there's no sign of an email sub­mit­ting it.
–
What a lovely Summer we've been hav­ing – for watch­ing movies. While the Avatar jug­ger­naut rolls inex­or­ably on there has plenty of oth­er options for a ded­ic­ated seeker of shel­ter from the storm.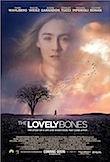 Released at any oth­er time of year, Peter Jackson's The Lovely Bones would be get­ting a decent length eval­u­ation (and the head­line) here but with fif­teen films dis­cuss we'll have to live with the bul­let point eval­u­ation: not un-moving. My com­pan­ion and I spent a about an hour after watch­ing TLB dis­cuss­ing it's flaws and yet both ended up agree­ing that we'd actu­ally enjoyed the film a lot, des­pite the problems.
Personally, I think Jackson's tend­ency towards occa­sion­al whim­sic­al in-jokery typ­i­fied the uncer­tainty of tone (I'm think­ing of his unne­ces­sary cam­era shop cameo as an example) but the fun­da­ment­al mes­sage – that the people left behind after a tragedy are more import­ant than the vic­tims – was clearly and quite bravely artic­u­lated. And when I saw the film at a crowded Embassy ses­sion, dur­ing the pivotal scene where the sis­ter dis­cov­ers the evid­ence to catch the killer, I could only hear one per­son breath­ing around me – and it wasn't me.
I haven't tried to offer a plot sum­mary here as I'm guess­ing most people have seen it by now, haven't they?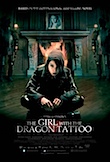 The Girl With the Dragon Tattoo is a nasty and cold-hearted piece of work that has some­how man­aged to per­suade the world that it is rein­vent­ing the serial-killer thrill­er while still flirt­ing with every singe cliché of the same: a cru­sad­ing journ­al­ist on the skids is giv­en a shot a redemp­tion by a sad old man want­ing answers to an old mys­tery. I'd yawn if I wasn't scared of throw­ing up at the same time.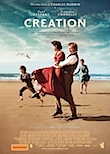 In Creation, Paul Bettany and wife Jennifer Connolly play Mr and Mrs Darwin and their struggles with his the­ory of evol­u­tion, a story told with more rigour by Arthur Meek in the Downstage play "Collapsing Creation" last year. Too much sen­ti­ment, not enough science.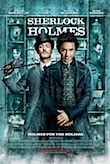 Surprise hit of the hol­i­days was Guy Ritchie's re-boot of Sherlock Holmes with the reli­able Robert Downey Jr as the great detect­ive. No major star takes a beat­ing like Downey, he really is first rate, and his abil­ity to do "stoned" is remark­able con­sid­er­ing his own sobri­ety. Holmes is hugely enter­tain­ing and a great future is assured for the fran­chise. It turns out the way to get a great Guy Ritchie movie (his last few have been truly ter­rible) is to keep him away from the type­writer – he really can dir­ect and really can't write.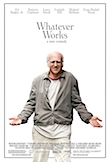 Last year Woody Allen's Vicky Christina Barcelona was a pleas­ant sur­prise but light­ning doesn't quite strike twice with his new film Whatever Works. Star of "Curb Your Enthusiasm", Larry David, plays an intel­lec­tu­al mis­an­thrope who dis­cov­ers that life among the "cret­ins" and "mid­gets" might not be so bad after all. It's an appeal­ing, human­ist philo­sophy being espoused by Allen here – I just with his film­mak­ing wasn't so slapdash.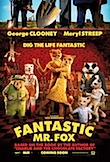 Wes Anderson's delight­fully whim­sic­al Fantastic Mr. Fox is already one of my films of the year. A witty script for the adults, cute furry anim­als for the kids and won­der­ful pro­duc­tion design for the aes­thetes make it a win­ner all round – I'm sure Roald Dahl would be be pretty happy too.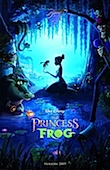 The kids ought to be pretty happy with The Princess and the Frog, too, Disney's return to old-fashioned hand-drawn anim­a­tion. To me it was as if the Pixar people (who run things at Disney anim­a­tion nowadays) have run all the clas­sic Disney car­toons (Lady and the Tramp, Beauty and the Beast and even Bambi are ref­er­enced here) through a machine that can spit out a per­fect new ver­sion. The eight-year-old I went with imme­di­ately said she wanted the DVD and that's not a bad recom­mend­a­tion in my book.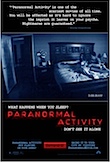 Paranormal Activity is garbage, fit only for the cred­u­lous and the gull­ible – the kind of people who've made these over-hyped non-films suc­cess­ful for years. A bland yet annoy­ing Californian couple think they might be haunted and so film their every move with an expens­ive han­dic­am – sup­posedly this film is made from the tapes they left behind. Yuck.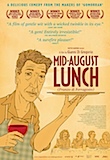 Lean pick­ings in the art­house this Summer: Mid-August Lunch is a subtly ingra­ti­at­ing Italian con­coc­tion about a middle-aged man liv­ing with his age­ing Mamma. As Rome emp­ties out for the Summer, his apart­ment fills with even more vis­it­ing old ladies who, at first, drive him mad. Mid-August Lunch gets extra points for being the shortest film of the hol­i­days – 73 minutes. More like this please.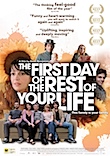 The First Day of the Rest of Your Life hails from France and fol­lows an ordin­ary French fam­ily through those moments, big and small, that define a fam­il­ies rela­tion­ships. Sadly, the fussy dir­ec­tion and banal insights meant for a dis­ap­point­ing experience.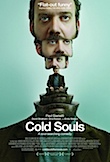 Cold Souls, on the oth­er hand, is a neat idea that I think isn't exploited quite as well as it might have been. Paul Giamatti (Sideways' pinot snob) plays a New York act­or called Paul Giamatti who is strug­gling with the char­ac­ter of Vanya in the Chekov paly he is rehears­ing. His agent recom­mends a vis­it to David Strathairn's Soul Storage facil­ity where his trouble­some soul can be removed, free­ing him to play Vanya without the annoy­ing both­er of so much iden­ti­fic­a­tion, con­science, emotion.
This is an inter­est­ing idea but is let down by a detour into Russian gang­ster­ism and Cold Souls does­n't reach the Being John Malkovich heights to which it so clearly aspires.
Printed in Wellington's Capital Times on (I think) Wednesday 13 January, 2010.