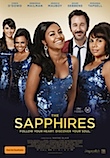 Can I have a quick word with you about forgiveness? Not for me, you understand — I've nothing to apologise for — but the forgiveness we show to films we love, forgiveness for cinematic transgressions that would kill our enjoyment for lesser works. Let's take as an example Wayne Blair's The Sapphires. The storytelling is occasionally clunky — important plot points are delivered by telephone or messenger like a helpful deus ex machina — and some of the supporting cast don't appear to know what movie they are in. Its ambitions push hard at the seams of the budget constraints and occasionally burst them revealing the thin lining inside. But the film has such a big heart and so much love for its characters that those flaws are easy to overlook and getting swept along on seems like the easiest and best option.
It's 1968 and war is raging in Southeast Asia while the American civil rights battle is tearing America apart. Meanwhile in sleepy Cummeragunga NSW, the aboriginal McRae sisters sing country and western standards to unappreciative white pub audiences and dream of fame and fortune in the big city. Discovered by failed cruise ship entertainments officer Dave Lovelace (Chris O'Dowd), they set their sights on entertaining the troops in Vietnam but to do that they have to embrace some soul roots and get over some long-suppressed family issues.
Crafted to please crowds at home and abroad, The Sapphires certainly achieves that. The casting is tremendous with the three sisters (Deborah Mailman, Jessica Mauboy, Miranda Tapsell) plus cousin Kay (Shari Sebbens) all playing brilliantly off each other, musically and dramatically. O'Dowd — who came to notice as the inexplicably Irish cop in Bridesmaids last year — confirms that he's going to have a very fine career in romantic comedy. Indeed, I am pleased to report that on top of everything else The Sapphires is the most engaging love story of the year. What it does, it does so wonderfully well that I can forgive it anything.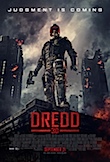 Also achieving pretty much everything it set out to do is Dredd 3D, a second attempt to turn the beloved but taciturn chin of future law enforcement into a Hollywood franchise (the first belonged to Sylvester Stallone in 1995). Mega-City One is an ungovernable seething mass of humanity overseen by "Judges", mobile cops with lots of firepower and the right to sentence criminals to their punishment right there on the spot — including death if necessary. I'm given to understand — from fans of the original 2000AD comic book — that the film does a fine job of offering tidbits to the fans and can confirm that it also offers a fair few thrills to the neutrals.
While there are several notable names involved in the project — screenwriter Alex Garland wrote the novel The Beach and the scripts for 28 Days Later and Never Let Me Go, Dredd Karl Urban is a graduate of the Shortland Street School for Comedy & Drama as well Starfleet Academy, but the most interesting name on the crew sheet is cinematographer Anthony Dod Mantle who, if you saw Keanu Reeves' doco Side by Side on the transition from film to digital, you'll know is the most inventive and adventurous director of photography around. The 3D ultra slow motion is often quite beautiful despite the blood and teeth flying around.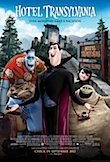 Before I sign off, a quick catch-up on films I missed while I was away overseas. A nine-year-old of my acquaintance insisted — completely incorrectly — that animated comedy Hotel Transylvania was superior to Madagascar 3. What are they teaching in schools these days?! Lumpy, leaden and often putrid, HT proves that Adam Sandler has the capacity to get even lazier — now he doesn't even have to dress up.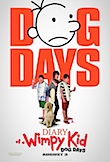 Diary of a Wimpy Kid: Dog Days, however, keeps the franchise moving along nicely although lead actor Zachary Gordon is now a decidedly non-wimpy 14 years of age so I'm not sure how much further they can take it with him. Kids love the books and the films do a more than decent job of bringing them to life.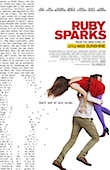 For a brief moment during the third act it looked as if Ruby Sparks might show some gumption and consciously overturn the awful creepy set-up — a lonely writer creates a fantasy woman on the page and she magically comes to life. Writer (and star) Zoe Kazan fails to give her lead character (played by Paul Dano) enough depth to prevent him being just a whiny hipster and then bails out on her own narrative redemption (as the eponymous manic pixie dream girl Ruby). This is a script by a (potentially) talented young writer that should have been left in a drawer.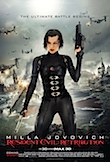 The fifth instalment of Resident Evil sees the franchise in a tedious holding pattern as the plot is basically put on hold for 90 minutes while we are forced to watch a series of video game cut scenes. So, ill-judged that it starts three times in the first 25 minutes, RE: Retribution offers nothing to the casual watcher and possibly even less to the committed fan.
Printed in Wellington's Capital Times on Wednesday 10 october, 2012.