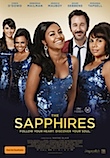 Can I have a quick word with you about for­give­ness? Not for me, you under­stand – I've noth­ing to apo­lo­gise for – but the for­give­ness we show to films we love, for­give­ness for cine­mat­ic trans­gres­sions that would kill our enjoy­ment for less­er works. Let's take as an example Wayne Blair's The Sapphires. The storytelling is occa­sion­ally clunky – import­ant plot points are delivered by tele­phone or mes­sen­ger like a help­ful deus ex mach­ina – and some of the sup­port­ing cast don't appear to know what movie they are in. Its ambi­tions push hard at the seams of the budget con­straints and occa­sion­ally burst them reveal­ing the thin lin­ing inside. But the film has such a big heart and so much love for its char­ac­ters that those flaws are easy to over­look and get­ting swept along on seems like the easi­est and best option.
It's 1968 and war is raging in Southeast Asia while the American civil rights battle is tear­ing America apart. Meanwhile in sleepy Cummeragunga NSW, the abori­gin­al McRae sis­ters sing coun­try and west­ern stand­ards to unap­pre­ci­at­ive white pub audi­ences and dream of fame and for­tune in the big city. Discovered by failed cruise ship enter­tain­ments officer Dave Lovelace (Chris O'Dowd), they set their sights on enter­tain­ing the troops in Vietnam but to do that they have to embrace some soul roots and get over some long-suppressed fam­ily issues.
Crafted to please crowds at home and abroad, The Sapphires cer­tainly achieves that. The cast­ing is tre­mend­ous with the three sis­ters (Deborah Mailman, Jessica Mauboy, Miranda Tapsell) plus cous­in Kay (Shari Sebbens) all play­ing bril­liantly off each oth­er, music­ally and dra­mat­ic­ally. O'Dowd – who came to notice as the inex­plic­ably Irish cop in Bridesmaids last year – con­firms that he's going to have a very fine career in romantic com­edy. Indeed, I am pleased to report that on top of everything else The Sapphires is the most enga­ging love story of the year. What it does, it does so won­der­fully well that I can for­give it anything.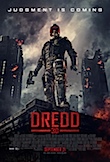 Also achiev­ing pretty much everything it set out to do is Dredd 3D, a second attempt to turn the beloved but tacit­urn chin of future law enforce­ment into a Hollywood fran­chise (the first belonged to Sylvester Stallone in 1995). Mega-City One is an ungov­ern­able seeth­ing mass of human­ity over­seen by "Judges", mobile cops with lots of fire­power and the right to sen­tence crim­in­als to their pun­ish­ment right there on the spot – includ­ing death if neces­sary. I'm giv­en to under­stand – from fans of the ori­gin­al 2000AD com­ic book – that the film does a fine job of offer­ing tid­bits to the fans and can con­firm that it also offers a fair few thrills to the neutrals.
While there are sev­er­al not­able names involved in the pro­ject – screen­writer Alex Garland wrote the nov­el The Beach and the scripts for 28 Days Later and Never Let Me Go, Dredd Karl Urban is a gradu­ate of the Shortland Street School for Comedy & Drama as well Starfleet Academy, but the most inter­est­ing name on the crew sheet is cine­ma­to­graph­er Anthony Dod Mantle who, if you saw Keanu Reeves' doco Side by Side on the trans­ition from film to digit­al, you'll know is the most invent­ive and adven­tur­ous dir­ect­or of pho­to­graphy around. The 3D ultra slow motion is often quite beau­ti­ful des­pite the blood and teeth fly­ing around.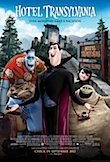 Before I sign off, a quick catch-up on films I missed while I was away over­seas. A nine-year-old of my acquaint­ance insisted – com­pletely incor­rectly – that anim­ated com­edy Hotel Transylvania was super­i­or to Madagascar 3. What are they teach­ing in schools these days?! Lumpy, leaden and often putrid, HT proves that Adam Sandler has the capa­city to get even lazi­er – now he doesn't even have to dress up.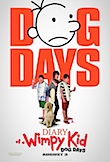 Diary of a Wimpy Kid: Dog Days, how­ever, keeps the fran­chise mov­ing along nicely although lead act­or Zachary Gordon is now a decidedly non-wimpy 14 years of age so I'm not sure how much fur­ther they can take it with him. Kids love the books and the films do a more than decent job of bring­ing them to life.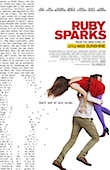 For a brief moment dur­ing the third act it looked as if Ruby Sparks might show some gump­tion and con­sciously over­turn the awful creepy set-up – a lonely writer cre­ates a fantasy woman on the page and she magic­ally comes to life. Writer (and star) Zoe Kazan fails to give her lead char­ac­ter (played by Paul Dano) enough depth to pre­vent him being just a whiny hip­ster and then bails out on her own nar­rat­ive redemp­tion (as the eponym­ous man­ic pix­ie dream girl Ruby). This is a script by a (poten­tially) tal­en­ted young writer that should have been left in a drawer.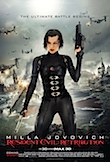 The fifth instal­ment of Resident Evil sees the fran­chise in a tedi­ous hold­ing pat­tern as the plot is basic­ally put on hold for 90 minutes while we are forced to watch a series of video game cut scenes. So, ill-judged that it starts three times in the first 25 minutes, RE: Retribution offers noth­ing to the cas­u­al watch­er and pos­sibly even less to the com­mit­ted fan.
Printed in Wellington's Capital Times on Wednesday 10 octo­ber, 2012.