Firstly I want to apo­lo­gise that there is no review of Terrence Malick's The Tree of Life in this week's column. I saw it dur­ing the Festival and like most audi­ences was per­turbed, baffled, chal­lenged and ulti­mately awed but I needed a second screen­ing to make sense of it. Arguably less sense rather than more sense was what I would be aim­ing for.
The film opened com­mer­cially this week­end at a couple of loc­a­tions but neither of them offered the sort of grandeur (i.e. screen size) and qual­ity (i.e. DCP 2k digit­al trans­fer of the kind I am start­ing to love) so I thought I would hold off until it reaches a few more screens. I know – I sound like a pom­pous ass but that's as genu­ine a response to The Tree of Life as I can muster. A more con­sidered response next week.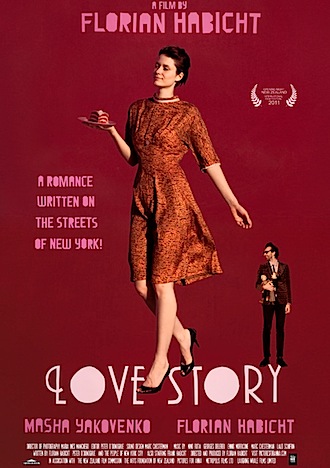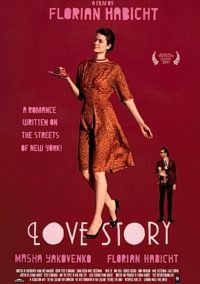 But that omis­sion gives me more room for the rest of this week's releases. Florian Habicht's Love Story charmed (most) of the Film Festival, includ­ing your cor­res­pond­ent. Habicht's indefatig­able curi­os­ity and demon­strable love of people powers this strange romantic com­edy made while he was liv­ing in Manhattan on an Arts Foundation residency.
Essentially Habicht is mak­ing his film up as he goes along (seek­ing inspir­a­tion from ran­dom New Yorkers who give him advice about love, romance and where his story should go next) but his appeal­ing char­ac­ters – who may or may not be play­ing ver­sions of them­selves – and Habicht's own goofy cha­risma carry you along on a strange and delight­ful jour­ney. Love Story feels like the kind of film that Godard might be mak­ing if he still had a sense of humour (and was a cos­mo­pol­it­an German-Kiwi hip­ster in his early 30s).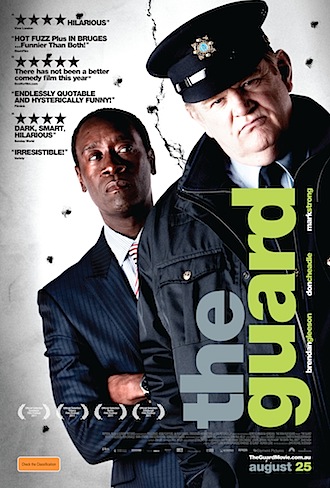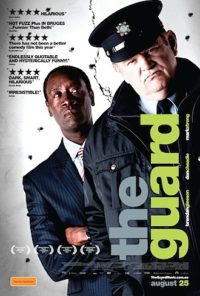 The Guard con­tains at least one joke that is so old (as old as the Volkswagen Beetle ladies and gen­tle­men) that it could only have made it into the film as a joke on us. The humour isn't all that clunky, though it is hit and miss, in this Irish comedy-thriller about a cyn­ic­al rur­al police­man (Brendan Gleeson in dandy form) embroiled in attempts to stop a drug smug­gling oper­a­tion. He part­ners with the FBI's top man Don Cheadle to thwart the drug run­ners, save Galway from inter­na­tion­al bad guys and teach the Yank a bit about police­work. Life-enhancing but not life-changing.
(By the way I found "dandy" as a syn­onym for "ter­rif­ic" in the Thesaurus – it works I think)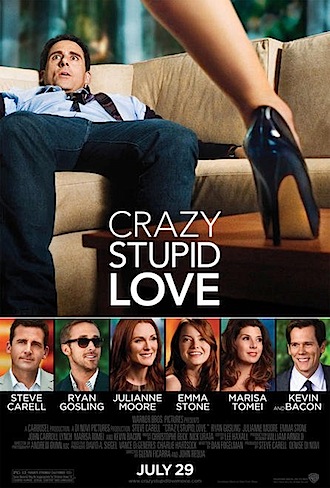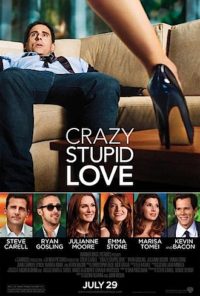 It's hard to know quite what to make of Crazy, Stupid, Love – a new com­edy fea­tur­ing a dandy cast includ­ing Steve Carell, Julianne Moore, Emma Stone and the quite extraordin­ary Ryan Gosling. There's so much to enjoy and yet the under­ly­ing mes­sage is so regress­ive, so con­ser­vat­ive, so impossible to get behind. Carell's every­man is being divorced by Moore, his high school sweet­heart and soul­mate. On the rebound, he gets coached by Gosling, the young play­er, on how to suc­cess­fully work the singles scene. Meanwhile, every­one else in the fam­ily appears to be suf­fer­ing from some kind of unre­quited passion.
You can work out a film's mor­al com­pass simply by look­ing at who gets pun­ished and who gets rewar­ded and in Crazy, Stupid, Love every free expres­sion of female sexu­al­ity is pun­ished – and almost instantly. Troubling, but at the same time very, very funny. Gosling and Stone do won­ders in parts so under-written that they may not have appeared on the page at all.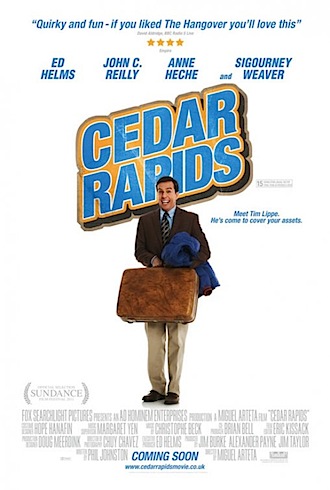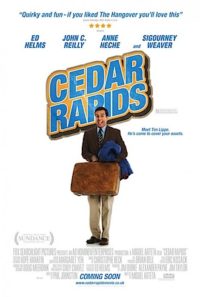 Paramount Manager Kate sold Cedar Rapids to me as an "art­house ver­sion of The Hangover" and, des­pite my mis­giv­ings she was abso­lutely right. It even stars that film's Ed Helms play­ing a strik­ingly sim­il­ar role – a strait­laced small town naïf who dis­cov­ers his dark side thanks to some illi­cit sub­stances and some major ena­blers (John C. Reilly and Anne Heche in this case).
Of course, The Hangover was almost per­fect and Cedar Rapids is not so much and the cheap shots at the expense of fly­over America and its val­ues often seem like Hollywood mean-spiritedness. Best bit is for fans "of the HBO series The Wire" in which Isiah Whitlock Jr. (who played Clay Davis in that show) does a beau­ti­fully judged and awful imper­son­a­tion of Omar.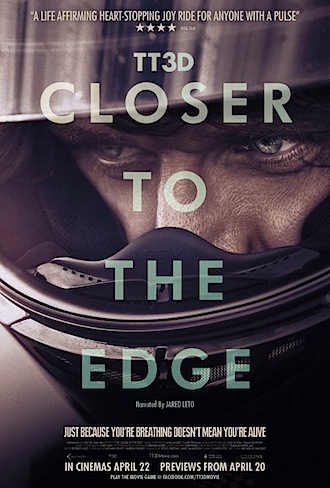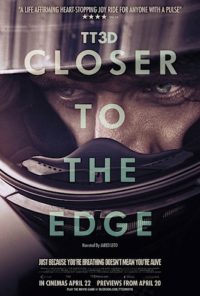 Biggest sur­prise of the week is the thrill­ing and dra­mat­ic TT3D: Closer to the Edge, a doc­u­ment­ary about the 2010 Isle of Man TT motor­cycle races focus­ing on affable mav­er­ick Guy Martin and his attempt to win a TT – which he believes is his des­tiny. The course is legendary for its danger but the riders are, to a man (and woman) philo­soph­ic­al about the risks – with some jus­ti­fic­a­tion as almost half of the riders fol­lowed by the doc­u­ment­ary will come a crop­per dur­ing the event.
I actu­ally found myself get­ting angry at how much TT3D was stress­ing me out. It is a genu­ine example of a white-knuckle exper­i­ence – tense and emo­tion­al. Even if you don't have an interest in motor sport you'll be moved by this film – and if you do, you'll be blown away.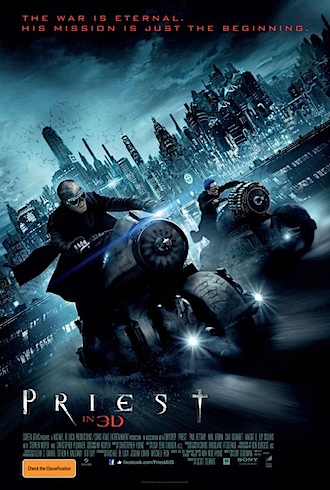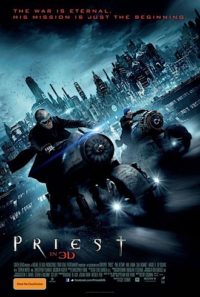 I can safely say that no one will be blown away by Priest 3D, anoth­er com­ic book adapt­a­tion, this one star­ring Paul Bettany as an élite vam­pire hunter com­ing out of retire­ment. If the audi­ence I was with is any­thing to go by Priest barely rates as a diver­sion – most of them didn't even both­er to put their 3D glasses on and just car­ried on talking.
Printed in Wellington's Capital Times on Wednesday 31 August, 2011.