I love private-eye movies.
From The Big Sleep to Dead Men Don't Wear Plaid, if I'm promised a wise-cracking, hard-boiled, gumshoe with a sense of right and wrong that's only going to get him in trouble, I'll be in my seat before the ice-cream ads have started!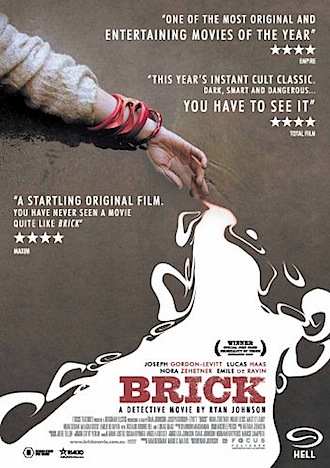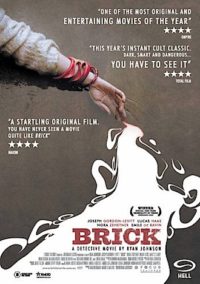 Brick (directed by Rian Johnson) boasts many of the elements of classic noir: layers of corruption peeled away by a dogged and righteous but cynical outsider; a dangerous femme fatale; helpless law enforcement. The twist here is that the film is set in the modern equivalent of post-war Hollywood's mean streets — high school.
I know it sounds like one of those recent films where they relocate Shakespeare to 90210 and remove all the grace, wit and class in the process (I'm looking at you She's The Man!), but it's not. The danger is real and the stakes are high as sensitive outsider Brendan (Mysterious Skin's Joseph Gordon-Levitt) investigates the disappearance of his ex-girlfriend Emily, copping a beating at every turn.
The trail leads him to local drug-lord The Pin (played by the amazing Lukas Haas — remember the jug-eared little kid in Witness?). The Pin runs a well-oiled operation from his rumpus room but his muscle is out of control and he has at least one traitor in the ranks. You can tell this isn't going to end well for anyone but it's a hell of a ride getting there.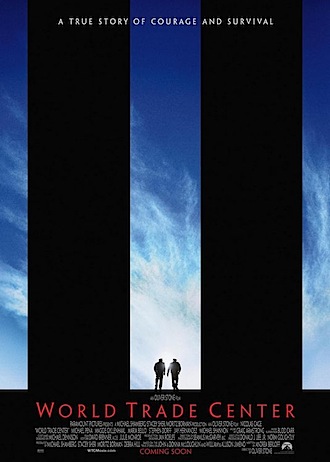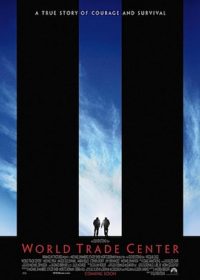 In World Trade Center, one of the bravest collection of moustaches ever assembled is caramelised under 200 stories/storeys of steel, concrete and asbestos. Nicolas Cage and Michael Peña play the two Port Authority police officers who survived the 9/11 carnage, only to be left for dead for 18 hours. Stone directs with a steady hand but the whole exercise seems too polite, too safe, too respectful to be believable. But then, how could it be otherwise?
Trivia: For two weeks after 9/11, actor Steve Buscemi returned to the New Jersey fire station he'd worked at while he was a struggling actor so that the real-life fire-fighters could concentrate on the recovery at Ground Zero.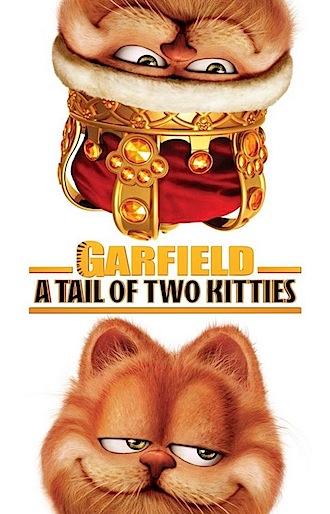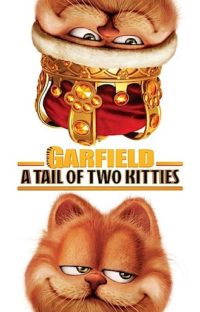 The voice of Bill Murray returns for Garfield : A Tale of Two Kitties, a sloppy sequel to the 2004 hit. Murray is joined by some major voice talent including Bob Hoskins, Tim Curry, Richard E Grant and Vinnie Jones (alongside a real-life Billy Connolly) as the fat feline gets mistaken for royalty. The five-year-old, 65-year-old and 38-year-old in my party all agreed that there was too much plot and not enough Garfield. Watch the DVD on fast forward.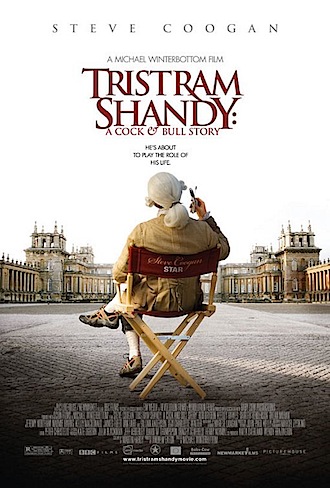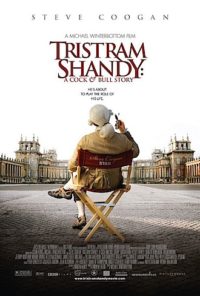 Funniest film of the week by a wide margin is Tristram Shandy: A Cock & Bull Story starring Steve Coogan (and Rob Brydon). Coogan plays Shandy, Shandy's Dad and an egocentric actor called Steve Coogan who is attempting to make a film of the un-filmable novel by Laurence Stern. Coogan and Brydon are like cake; the wonderful Dylan Moran is icing on the cake and then the exemplary Stephen Fry turns up late in the piece to spread a lovely thin layer of Ecstasy over the icing. Yum.
Printed in Wellington's Capital Times on Wednesday 11 October, 2006.