For this year's World Cinema Showcase pre­view I star­ted with a list of all the films I wanted to see and then real­ised that I had used up my entire world lim­it. So, for­give me if these briefs are brief but this year's Showcase is as heavy­weight as it's ever been (and runs for three days longer so everything can fit).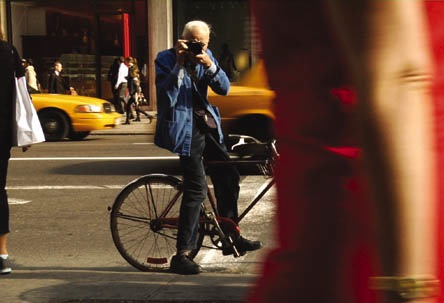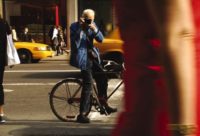 I'm not sure why one Festival would need two films about New York street pho­to­graph­ers but if you have to choose between them, skip Smash His Camera – about the paparazzi self-publicist Ron Gallela – and tune in to the delight­ful Bill Cunningham New York instead.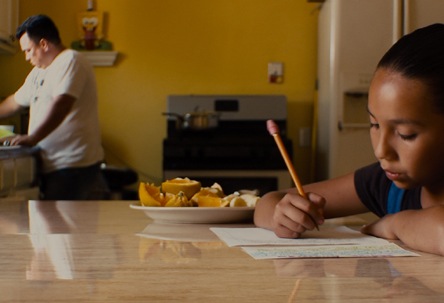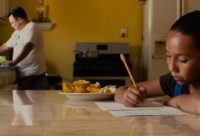 Davis Guggenheim's Waiting for "Superman" is about as power­ful and mov­ing as you'd expect from a nakedly manip­u­lat­ive exposé of the American edu­ca­tion sys­tem. It will make you mad but I hope it will also encour­age spir­ited debate and fur­ther read­ing. Waste Land starts off unprom­isingly. It looks like a stand­ard "fol­low an artist around while he makes his work" sort of film but when affable Brazilian Vik Muniz goes to the world's largest land­fill to tell the stor­ies of the itin­er­ant "pick­ers" – who make a tiny liv­ing sort­ing the recyc­lables from the garbage – it turns into some­thing else, some­thing genu­inely uplifting.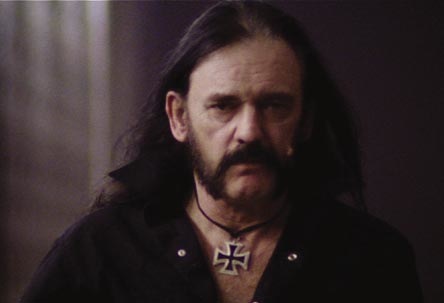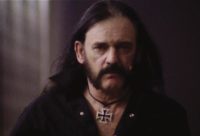 I'm not quite sure how this has come about but five of my top ten doc­u­ment­ar­ies of recent years have been about heavy met­al. Lemmy, about the sur­pris­ingly kind­hearted eld­er states­man of rock Motörhead's Lemmy Kilmister, has gone into that top ten too. I didn't want to give that one back when I'd fin­ished with it.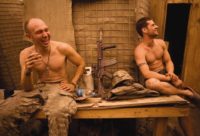 There are two Afghan War doc­u­ment­ar­ies too. I only got to see Restrepo, made for National Geographic by brave/reckless journ­al­ists Tim Hetherington and Sebastian Junger. Following one com­pany sit­ting in an exposed pos­i­tion in the most dan­ger­ous val­ley in Afghanistan (for 15 months!) it's as if there had been cam­er­as in Gallipoli – the crazy point­less­ness of the entire "War on Terror" exer­cise is made totally clear by focus­ing on just one story: con­sum­mate doc­u­ment­ary making.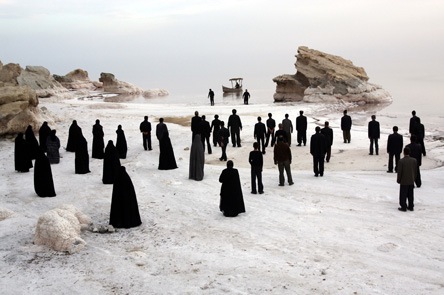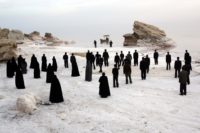 In the fea­tures sec­tion there are at least two con­tenders for mas­ter­piece status: Of Gods and Men is going to get a lot of atten­tion – and deservedly so – but don't over­look Mohammad Rasoulof's beau­ti­ful and hyp­not­ic White Meadows. In a remote part of Iran – where there seems to be no hori­zon – an inscrut­able man rows the salty lake between the salty islands and the salty flats, har­vest­ing the salty tears of the super­sti­tious loc­als. Mesmerizing.
There's plenty more – the World Cinema Showcase runs from Thursday 14 April until Saturday 30 April at the Paramount.
Printed in Wellington's Capital Times on Wednesday 13 April, 2011.
Stray thought: A few years ago the Film Festival dis­covered sports films – even devot­ing an entire sec­tion of the pro­gramme to them – and yet the only sports they seem to notice are cyc­ling and run­ning. They missed the won­der­ful and amaz­ing doc­u­ment­ary about Zidane which was one of my top ten films of 2007 which should have been an Embassy screening.
The Showcase this year fea­tures the undoubtedly worthy Bicycle Dreams while I am still hanging out to watch Out of the Ashes (a doc­u­ment­ary about the Afghanistan crick­et team's jour­ney to the T20 World Cup), or Fire in Babylon about the rise of the 1970s West Indies teams against the back­ground of struggle for polit­ic­al inde­pend­ence. Fire in Babylon has played at the London and (is about to screen at the) Tribeca Film Festivals yet there's no sign of see­ing it in this coun­try. Perhaps the Festival should ask me to guest cur­ate a genu­ine sports sec­tion this year?