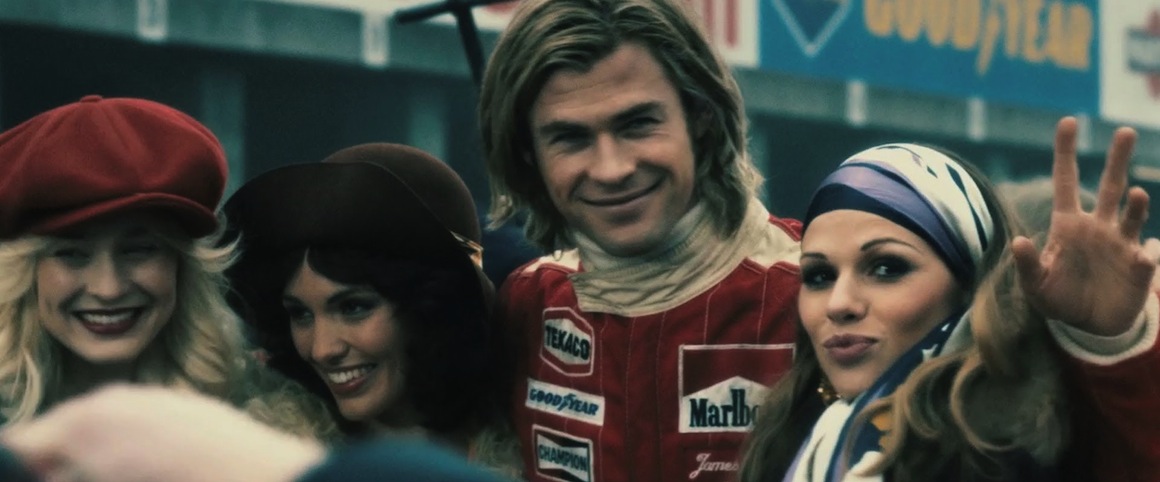 Firstly, I need to apologise for the infrequency of updates. Real world work has intervened. The result is that this collection of reviews will be even more cursory than usual.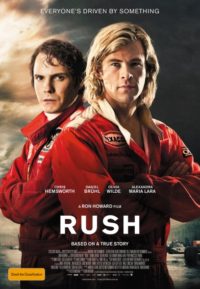 Ron Howard's Rush is a great showcase for Chris Hemsworth (Thor) to prove that he has some potential beyond the comic book beefcake. He plays British playboy racing driver James Hunt with a perfect languid English accent and a rock star twinkle just failing to hide his understandable insecurities. Daniel Brühl as his on-track nemesis Niki Lauda also does a creditable job of making an unattractive character appealing. Downsides are that the film is about 20 minutes too long and it's the first 20 minutes that you could easily lose. Peter Morgan's script is — unusually for him — very by-the-numbers until the inciting incident occurs after the halfway stage, also kicking Howard's direction into gear.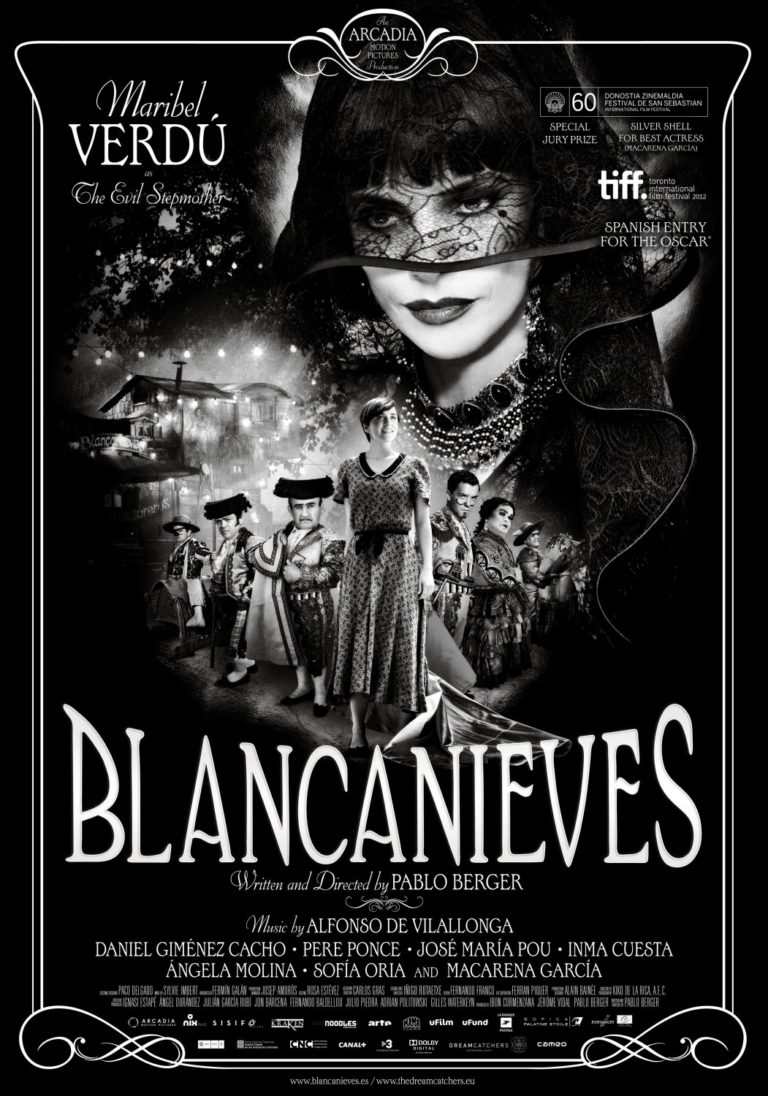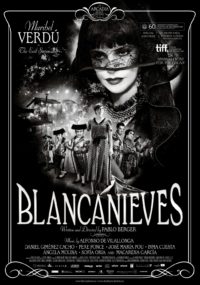 Blancanieves was reportedly Roger Ebert's final favourite film, added to his own festival earlier this year after only a handful of screenings. As usual, Mr. Ebert's taste did not let him down and the film should win over lovers of classic cinema at least. Much closer to a genuine silent picture than Oscar-winner The Artist's pastiche, Blancanieves resets the Snow White legend to 1920s Spain with a background of bullfighting and intrigue. It's luscious to look at and as romantic as any of the great vintage silents that inspired it, although viewers with lower tolerance for melodrama and arch, high intensity performances may struggle to buy in.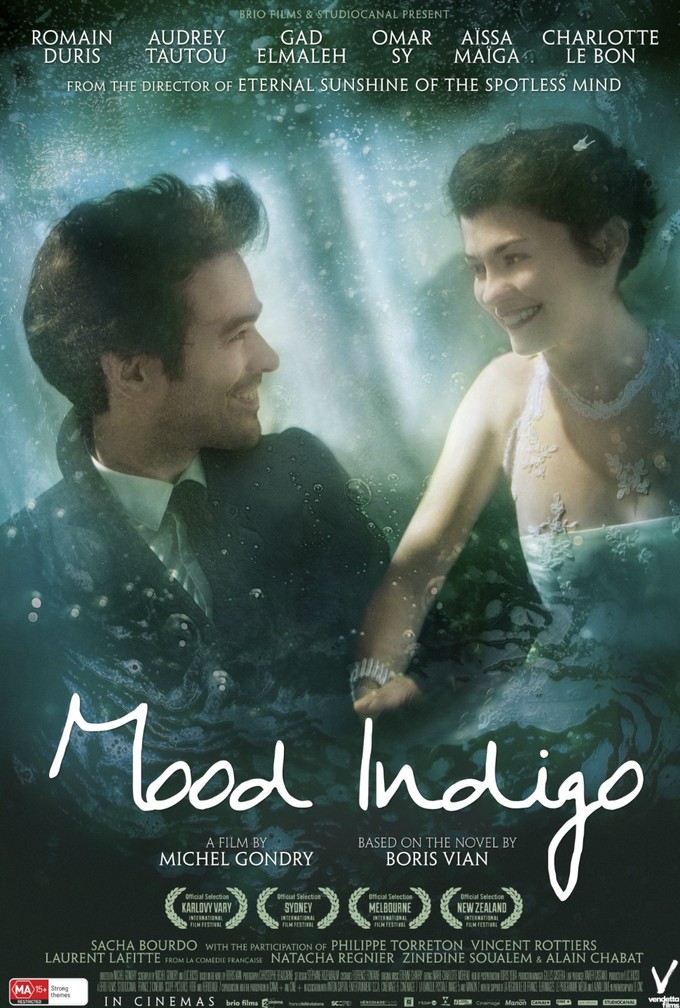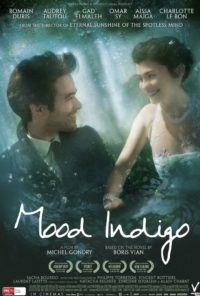 Also a film that will appeal to movie buffs first and foremost, Michel Gondry's Mood Indigo throws all of his trademark low-tech tricks at a story that has the potential to be quite moving (and the original "festival" cut of the film by all accounts was just that). Wacky and wealthy inventor Romain Duris falls for cooky Audrey Tautou but is heartbroken when he discovers that no amount of imagination, ingenuity or financial resource can spare the life of someone into whom death has got their claws.
Too late to help for this school holidays, I'm sorry, but hopefully this wee summary is useful for those trips to the video store when rain ruins the next one — Planes, The Smurfs 2, Turbo, One Direction: This Is Us and Percy Jackson: Sea of Monsters all provided a mixed bag of mostly 3D fun to keep our youth out of trouble.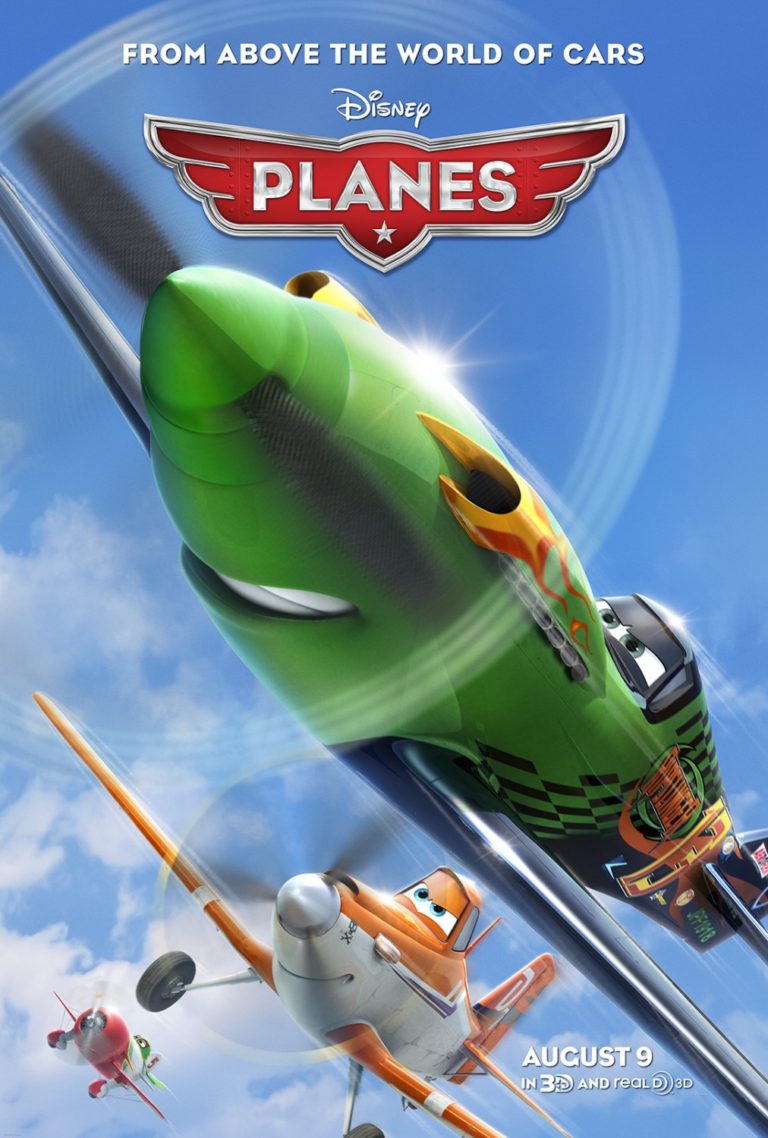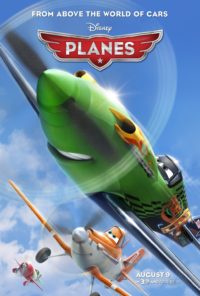 Planes was as naked a cash-grab as we've seen from Walt Disney in years — a disposable direct-to-video spin-off of Pixar's Cars franchise that featured no imagination and some second-tier voice talent (Dane Cook, anyone?). Turbo was not much more fun apart speculating on the degree of stoned-ness required on the part of screenwriter, director and studio executive to get a film about a snail racing the Indy 500 into production and on to screens.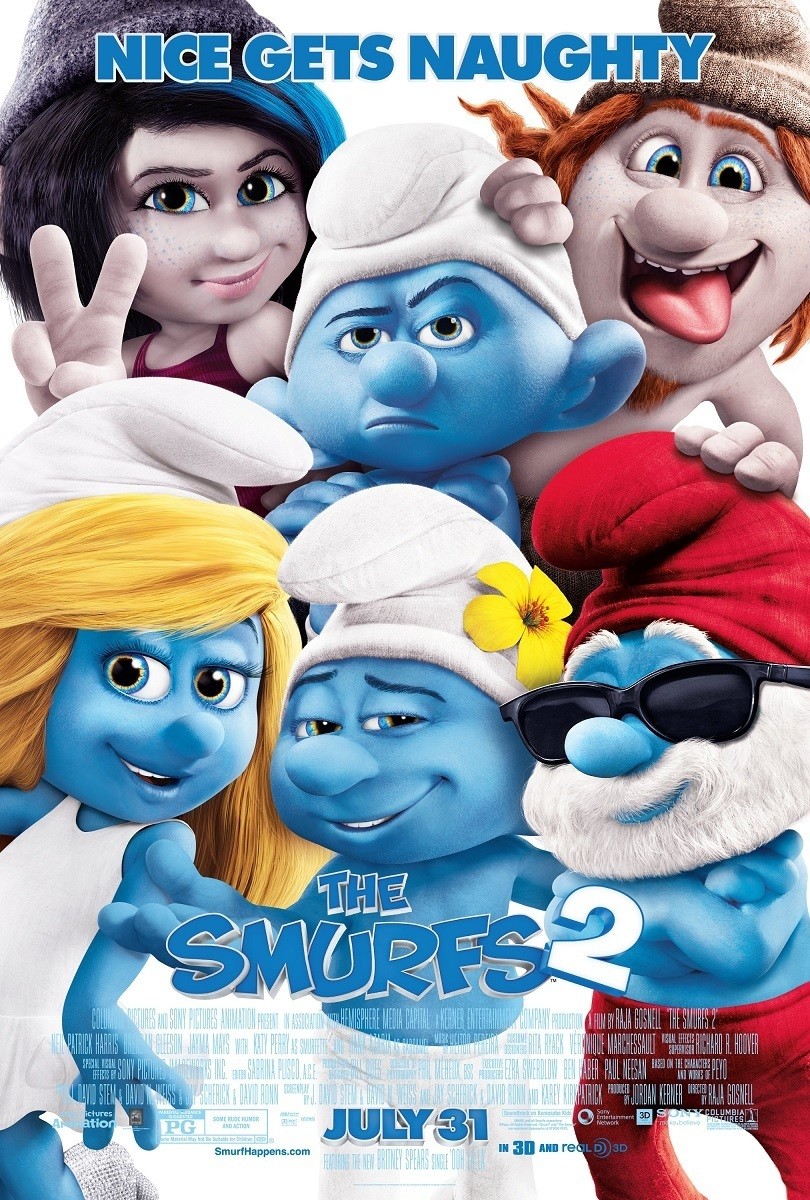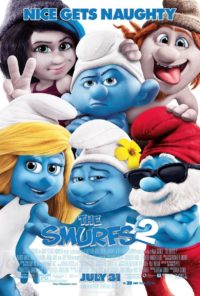 I was no great fan of the first Smurfs live-action film ("lumpy … utterly charmless") but the second outing took me very by surprise. Hank Azaria's wicked wizard Gargamel has hatched another dastardly plan to capture the Smurfs and squeeze their essence out of them like blueberries at breakfast time, therefore refuelling his magic dragon-wand. To the rescue comes Neil Patrick Harris, this time with his stepfather played by Brendan Gleeson. Their relationship is a rocky one but its resolution ably reinforces the main theme of the movie — that the family you choose is more important than the family you were born into. I cry at movies all the time but was not expecting to cry at this one.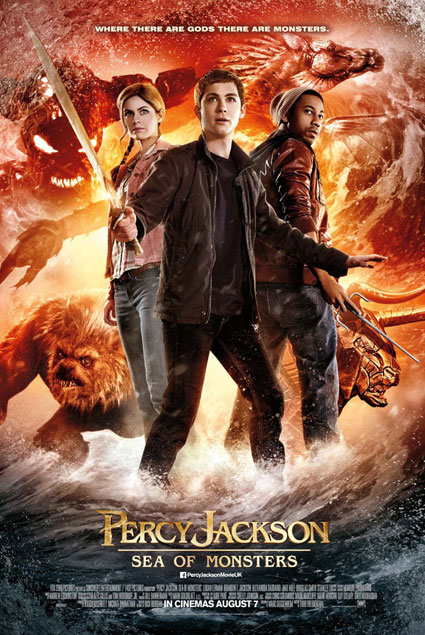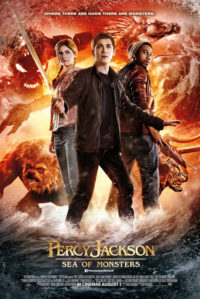 The teenagers could choose from the new Percy Jackson — which never gets off the ground — and Morgan Spurlock's One Direction concert film. One can only assume that the Jackson books are successful because they actually work on the page because both of the films have been an awkward mix of leaden teen banter and unmotivated special effects. The second one — in which the leads are all clearly too old for the roles they have been given — is about the Golden Fleece and unleashing the Titans who we have seen unleashed in several films recently, usually to no good end.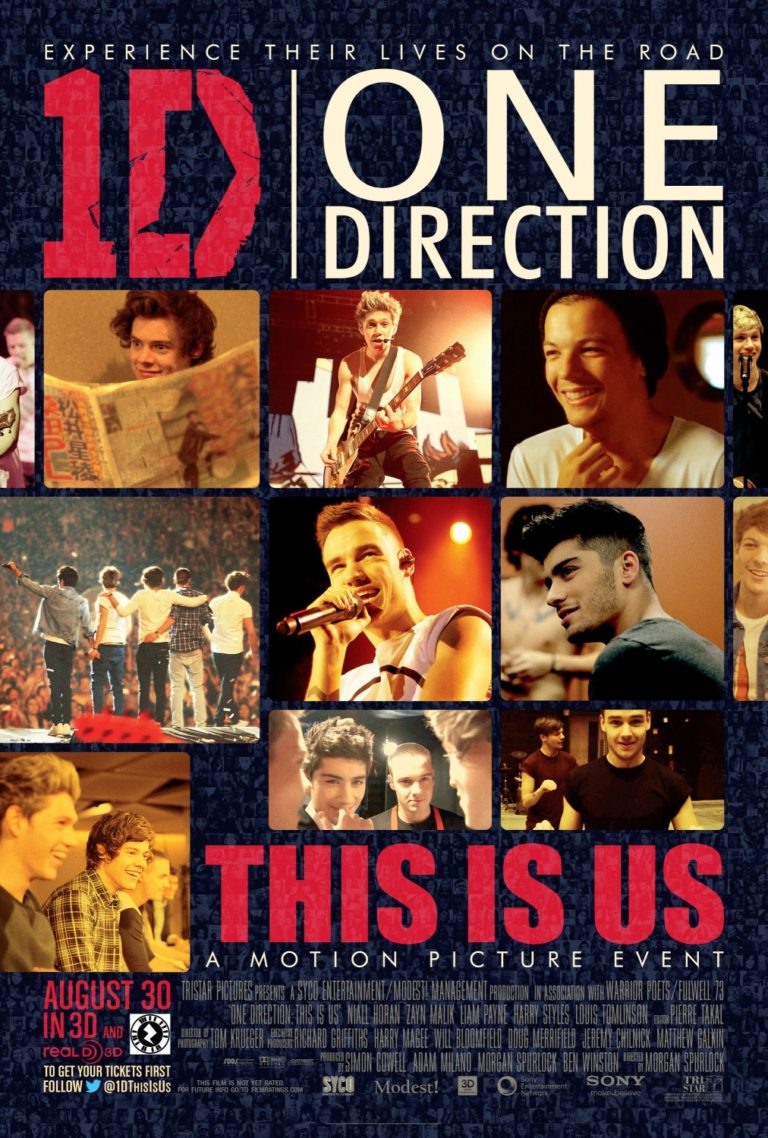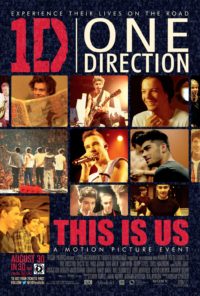 The One Direction boys are an amiable bunch of working class lads who know exactly how lucky they are and seem determined to not kill the golden goose that is buying houses for them and their surprised families. Lacking anything that might transform it from PR-pap into "cinema" — not drama, not decent music, not unusual or ground-breaking staging, not a sausage — the only interest for a non-fan is the insight it provides into the Simon Cowell pop-machine and the conveyor belt of manufactured products that his X‑Factor's Got Talent shows are providing him with. Yes, I know The Monkees were invented for a television show but at least they rebelled. Eventually.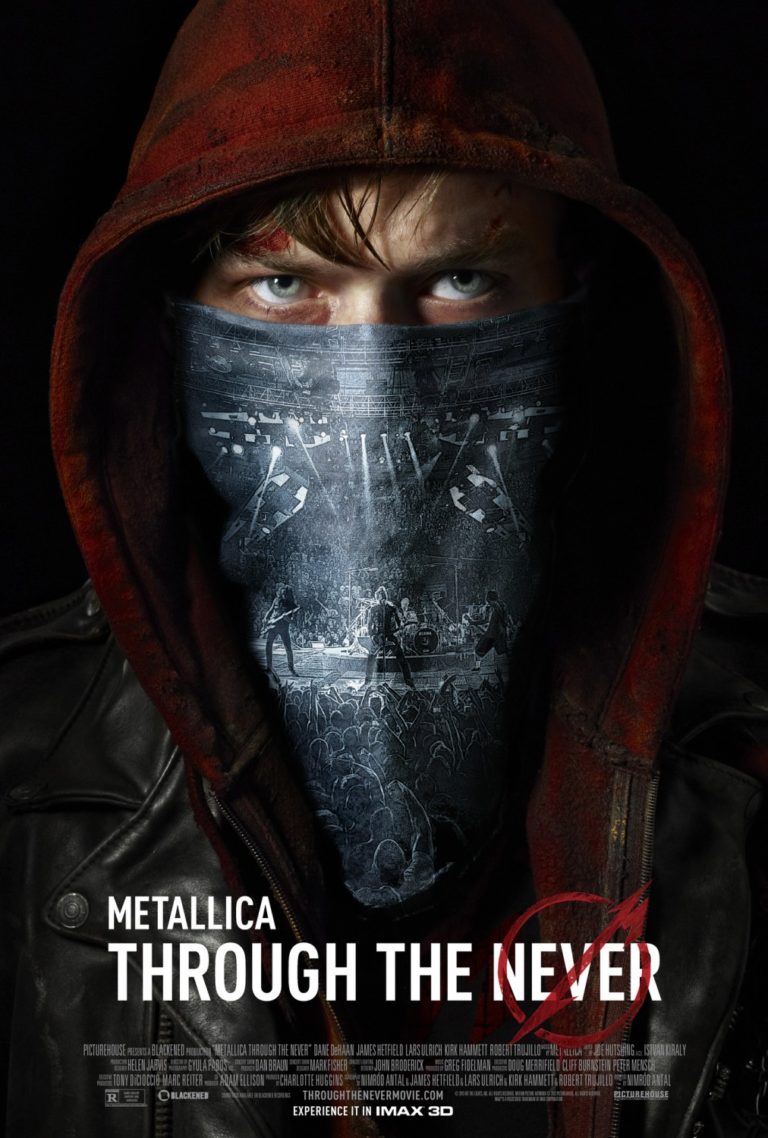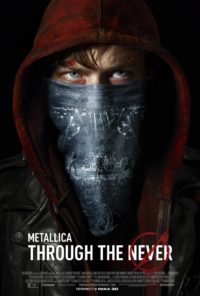 Far more interesting, as these 3D concert films go, is the Metallica vehicle Through the Never — interesting for being the most unashamedly dotty idea and execution four egocentric musos have ever inflicted on an unsuspecting world. It's a combination of concert footage with a framing device involving a young roadie on a quest through riot-torn Vancouver to retrieve something precious to the band. As his night goes from bad to worse, the band ensures that ours does too — every song sounding as ham-fisted and nihilistic as the one before.
Metallica's new shrink appears to have told them to all walk to different corners of the stage and not engage with each other because there are four different concerts going on at the same time. The in-the-round staging gets more demented by the song (my personal favourite moment was when the field of crosses rose up through the stage) and if you are fan of the band I would imagine the music has never been presented any better than this. It's awful but at least it's interesting.