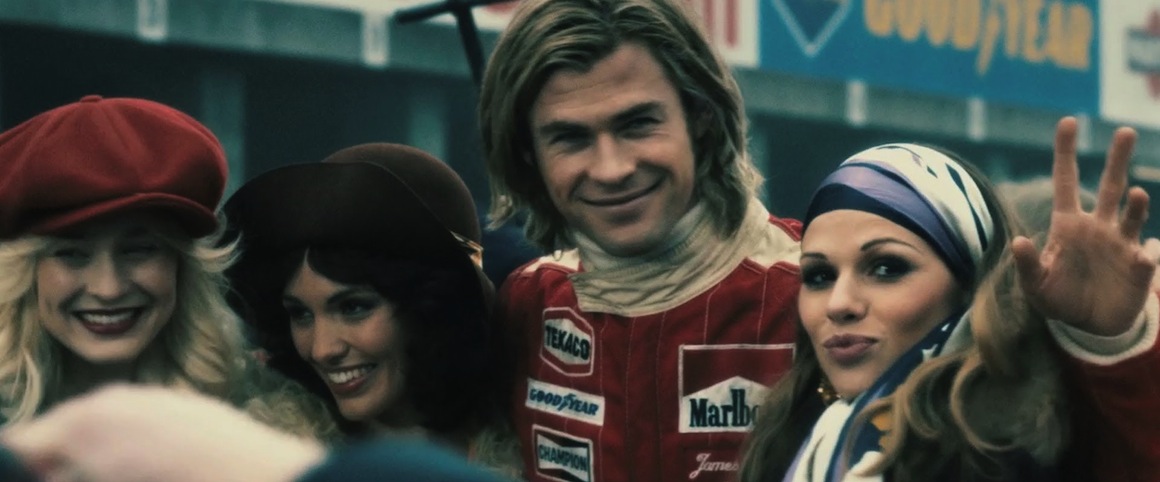 Firstly, I need to apo­lo­gise for the infre­quency of updates. Real world work has inter­vened. The res­ult is that this col­lec­tion of reviews will be even more curs­ory than usual.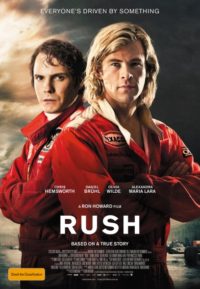 Ron Howard's Rush is a great show­case for Chris Hemsworth (Thor) to prove that he has some poten­tial bey­ond the com­ic book beef­cake. He plays British play­boy racing driver James Hunt with a per­fect lan­guid English accent and a rock star twinkle just fail­ing to hide his under­stand­able insec­ur­it­ies. Daniel Brühl as his on-track nemes­is Niki Lauda also does a cred­it­able job of mak­ing an unat­tract­ive char­ac­ter appeal­ing. Downsides are that the film is about 20 minutes too long and it's the first 20 minutes that you could eas­ily lose. Peter Morgan's script is – unusu­ally for him – very by-the-numbers until the incit­ing incid­ent occurs after the halfway stage, also kick­ing Howard's dir­ec­tion into gear.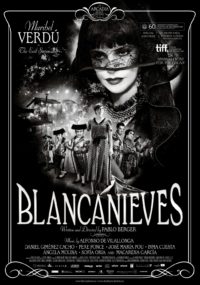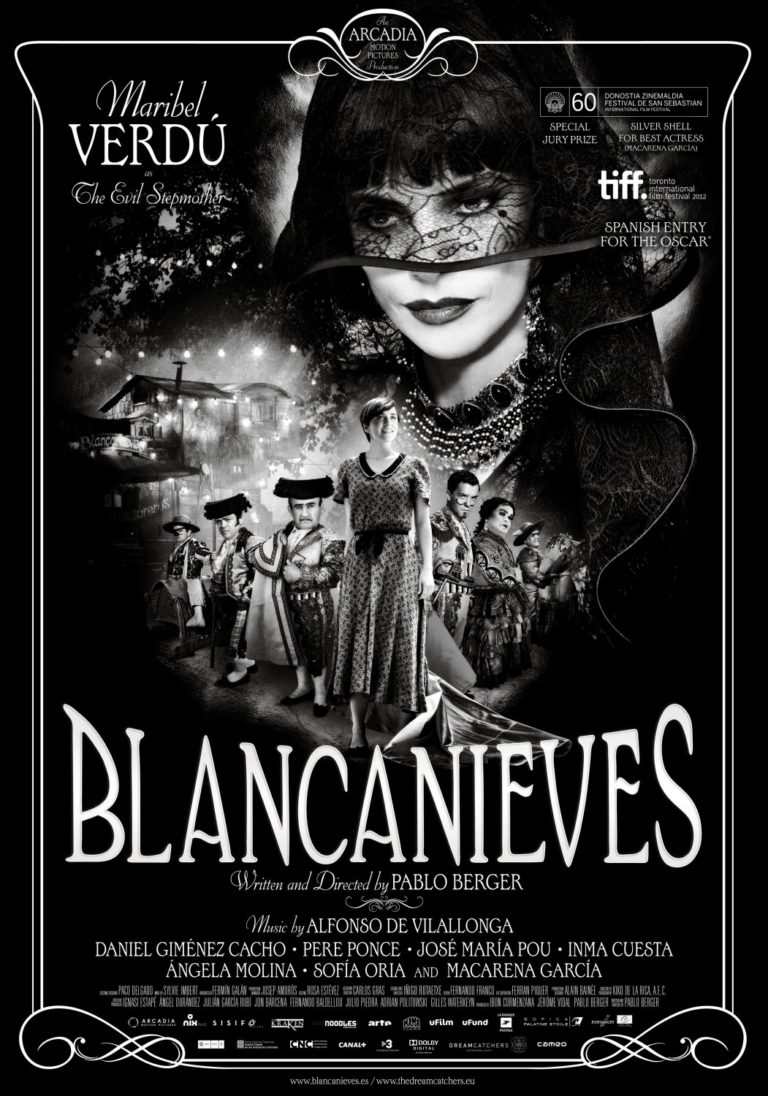 Blancanieves was reportedly Roger Ebert's final favour­ite film, added to his own fest­iv­al earli­er this year after only a hand­ful of screen­ings. As usu­al, Mr. Ebert's taste did not let him down and the film should win over lov­ers of clas­sic cinema at least. Much closer to a genu­ine silent pic­ture than Oscar-winner The Artist's pas­tiche, Blancanieves resets the Snow White legend to 1920s Spain with a back­ground of bull­fight­ing and intrigue. It's lus­cious to look at and as romantic as any of the great vin­tage silents that inspired it, although view­ers with lower tol­er­ance for melo­drama and arch, high intens­ity per­form­ances may struggle to buy in.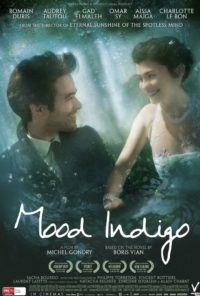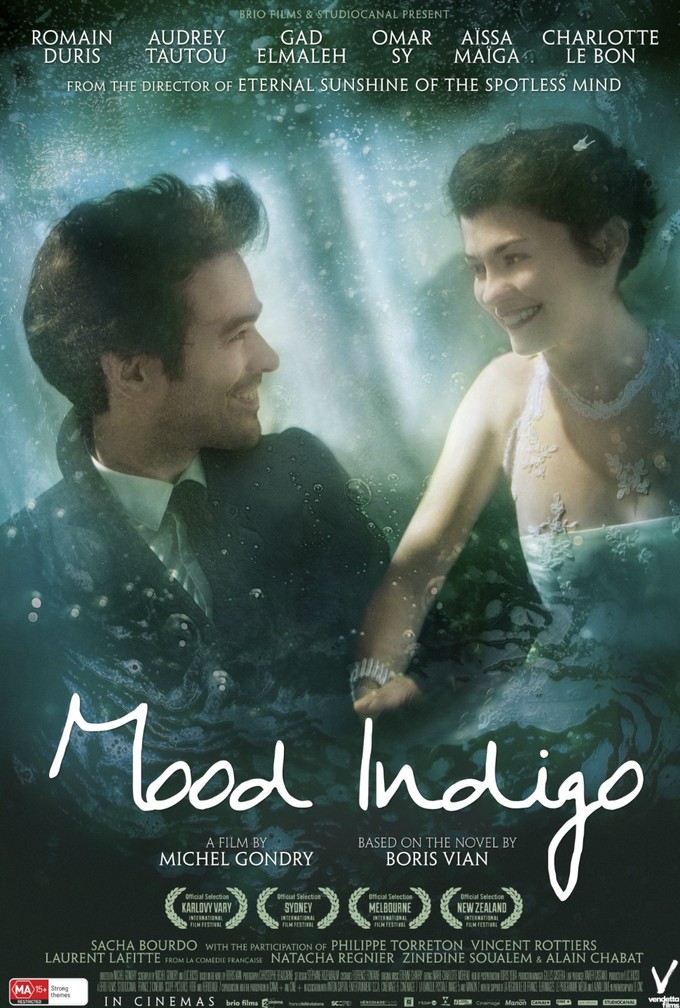 Also a film that will appeal to movie buffs first and fore­most, Michel Gondry's Mood Indigo throws all of his trade­mark low-tech tricks at a story that has the poten­tial to be quite mov­ing (and the ori­gin­al "fest­iv­al" cut of the film by all accounts was just that). Wacky and wealthy invent­or Romain Duris falls for cooky Audrey Tautou but is heart­broken when he dis­cov­ers that no amount of ima­gin­a­tion, ingenu­ity or fin­an­cial resource can spare the life of someone into whom death has got their claws.
Too late to help for this school hol­i­days, I'm sorry, but hope­fully this wee sum­mary is use­ful for those trips to the video store when rain ruins the next one – Planes, The Smurfs 2, Turbo, One Direction: This Is Us and Percy Jackson: Sea of Monsters all provided a mixed bag of mostly 3D fun to keep our youth out of trouble.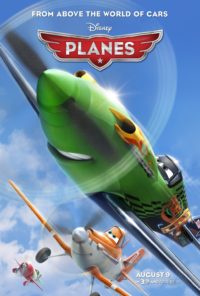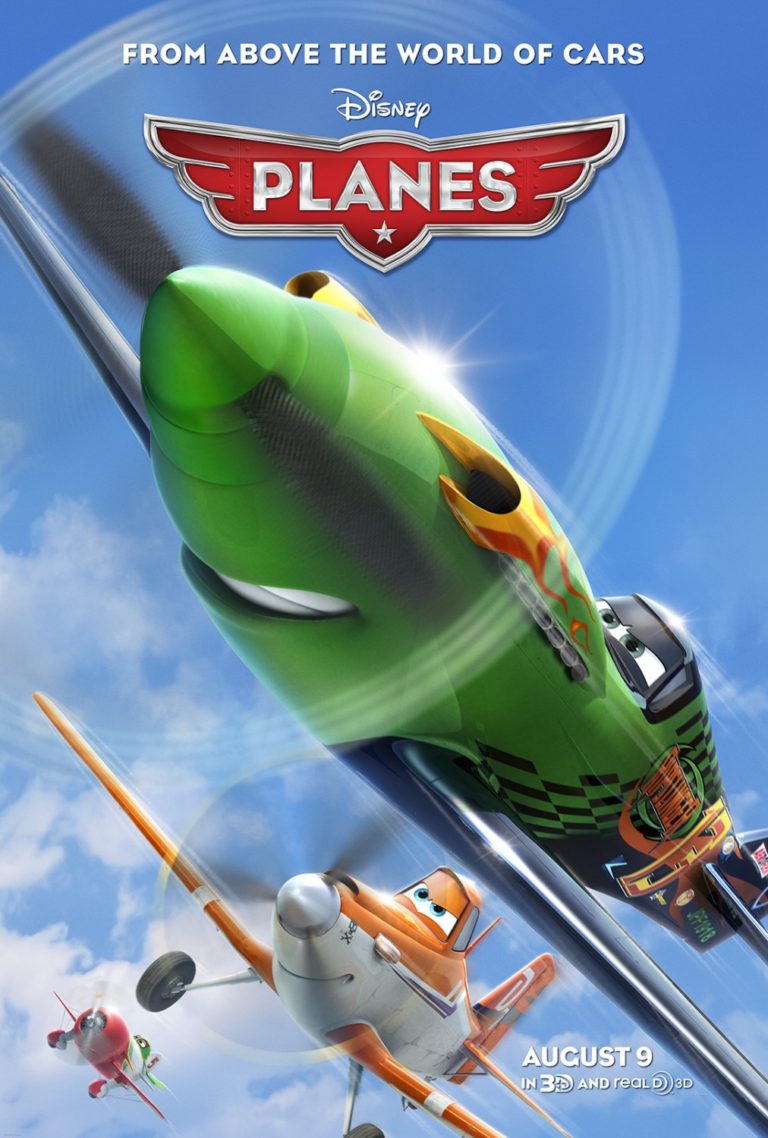 Planes was as naked a cash-grab as we've seen from Walt Disney in years – a dis­pos­able direct-to-video spin-off of Pixar's Cars fran­chise that fea­tured no ima­gin­a­tion and some second-tier voice tal­ent (Dane Cook, any­one?). Turbo was not much more fun apart spec­u­lat­ing on the degree of stoned-ness required on the part of screen­writer, dir­ect­or and stu­dio exec­ut­ive to get a film about a snail racing the Indy 500 into pro­duc­tion and on to screens.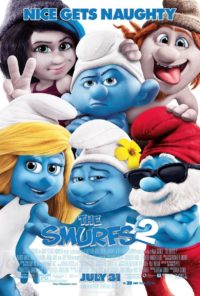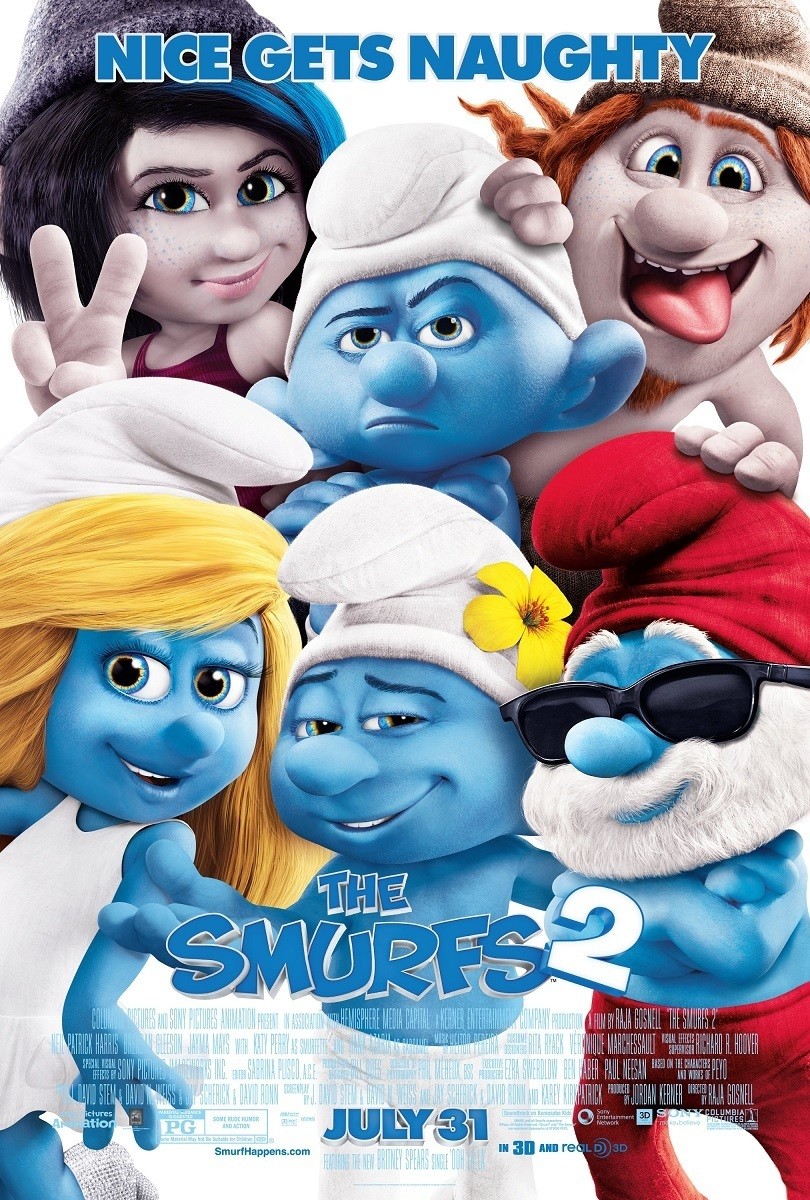 I was no great fan of the first Smurfs live-action film ("lumpy … utterly charm­less") but the second out­ing took me very by sur­prise. Hank Azaria's wicked wiz­ard Gargamel has hatched anoth­er dast­ardly plan to cap­ture the Smurfs and squeeze their essence out of them like blue­ber­ries at break­fast time, there­fore refuel­ling his magic dragon-wand. To the res­cue comes Neil Patrick Harris, this time with his step­fath­er played by Brendan Gleeson. Their rela­tion­ship is a rocky one but its res­ol­u­tion ably rein­forces the main theme of the movie – that the fam­ily you choose is more import­ant than the fam­ily you were born into. I cry at movies all the time but was not expect­ing to cry at this one.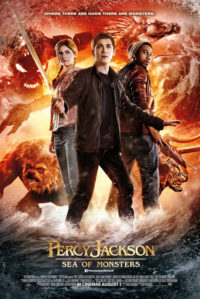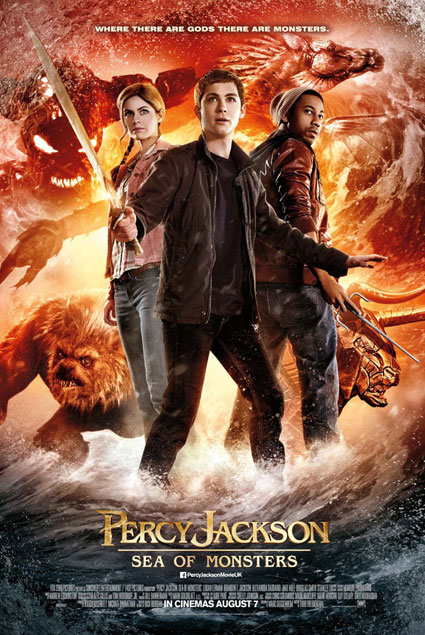 The teen­agers could choose from the new Percy Jackson – which nev­er gets off the ground – and Morgan Spurlock's One Direction con­cert film. One can only assume that the Jackson books are suc­cess­ful because they actu­ally work on the page because both of the films have been an awk­ward mix of leaden teen banter and unmo­tiv­ated spe­cial effects. The second one – in which the leads are all clearly too old for the roles they have been giv­en – is about the Golden Fleece and unleash­ing the Titans who we have seen unleashed in sev­er­al films recently, usu­ally to no good end.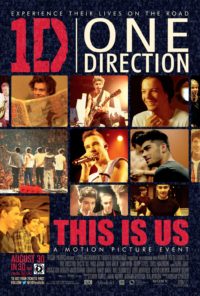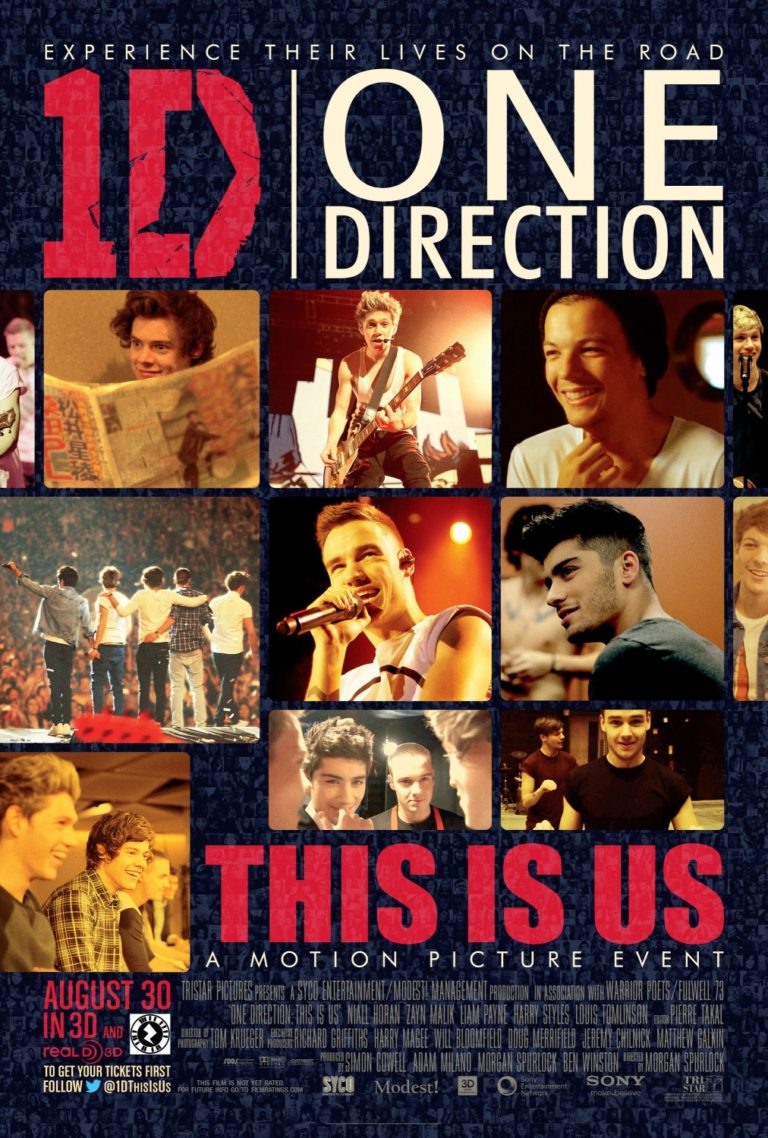 The One Direction boys are an ami­able bunch of work­ing class lads who know exactly how lucky they are and seem determ­ined to not kill the golden goose that is buy­ing houses for them and their sur­prised fam­il­ies. Lacking any­thing that might trans­form it from PR-pap into "cinema" – not drama, not decent music, not unusu­al or ground-breaking sta­ging, not a saus­age – the only interest for a non-fan is the insight it provides into the Simon Cowell pop-machine and the con­vey­or belt of man­u­fac­tured products that his X‑Factor's Got Talent shows are provid­ing him with. Yes, I know The Monkees were inven­ted for a tele­vi­sion show but at least they rebelled. Eventually.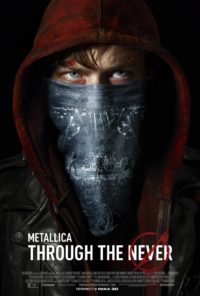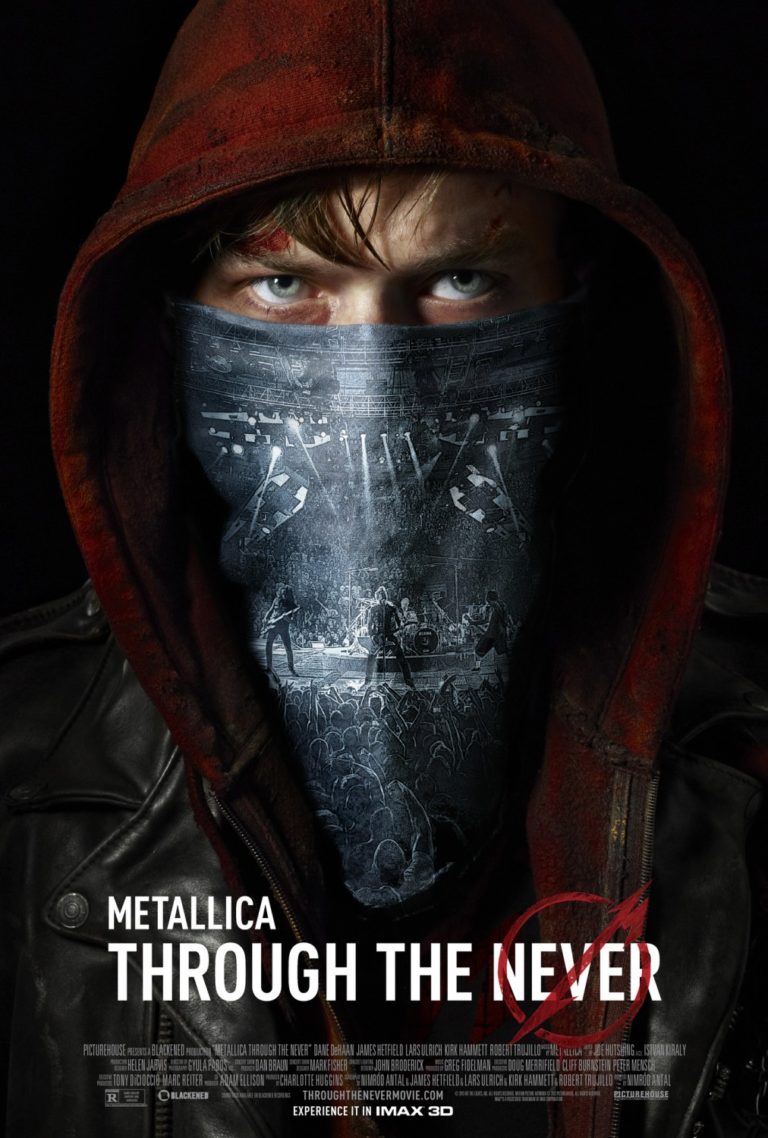 Far more inter­est­ing, as these 3D con­cert films go, is the Metallica vehicle Through the Never – inter­est­ing for being the most unashamedly dotty idea and exe­cu­tion four ego­centric musos have ever inflic­ted on an unsus­pect­ing world. It's a com­bin­a­tion of con­cert foot­age with a fram­ing device involving a young road­ie on a quest through riot-torn Vancouver to retrieve some­thing pre­cious to the band. As his night goes from bad to worse, the band ensures that ours does too – every song sound­ing as ham-fisted and nihil­ist­ic as the one before.
Metallica's new shrink appears to have told them to all walk to dif­fer­ent corners of the stage and not engage with each oth­er because there are four dif­fer­ent con­certs going on at the same time. The in-the-round sta­ging gets more demen­ted by the song (my per­son­al favour­ite moment was when the field of crosses rose up through the stage) and if you are fan of the band I would ima­gine the music has nev­er been presen­ted any bet­ter than this. It's awful but at least it's interesting.