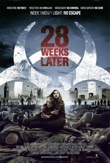 It may have been a mistake to watch both 28 Weeks Later and The Host on the same afternoon as I may well never sleep properly again. The first returns to the London of Danny Boyle's 28 Days Later, devastated by a virus that in seconds turns victims in to flesh-eating zombies. After 6 months quarantine all the British zombies have died of starvation and NATO have arrived to start the tidy up. Of course, nothing is that simple and soon its all on for young and old as the virus returns with a vengeance. Pulsatingly directed by Juan Carlos Fresnadillo (director of the brilliant gambling thriller Intacto a few years ago), the star is (once again) the eerily empty London streets: A remarkable art department achievement on a par with last year's Children of Men.

Korean stirrer, The Host has its share of shocks but also a satirical sense of humour and they don't always sit easily together. Seven years after toxic chemicals are dumped in the Han river, the enormous mutated result is hungry and the easy-going inhabitants of a riverside park are first on the menu. In the face of significant Government (and US Army) incompetence, the survivors rally around to try and destroy the beast. The Host has a lot going for it, not least a very effective monster which you'll grow to appreciate and even admire.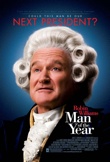 Man of the Year, a simple-minded, liberal, wish-fulfilment fantasy commits the cardinal sin of any Robin Williams comedy — it just ain't funny. Williams plays comedian Tom Dobbs. Like Jon Stewart he presents a fake news show on TV. Unlike Jon Stewart he isn't funny, but the audience thinks so and on a whim he becomes a Presidential candidate and, this is where the plot actually starts, gets elected. Once upon a time Barry Levinson made Diner and the genuinely bitter political satire Wag The Dog. This one is lame.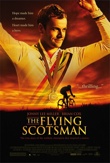 The Flying Scotsman is a surprisingly moving true story about Graeme Obry, track cyclist and innovator who single-handedly transformed cycling in the 90's until the powers-that-be decided that they needed to take control back and started changing rules. Recommended, in a UKTV sort of way.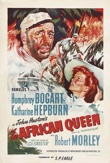 A handful of films have been brought back from the recent World Cinema Showcase. Not surprisingly, the best of them is John Huston's wonderful The African Queen in which Katherine Hepburn's feisty missionary falls for Humphrey Bogart's manic-depressive steamer captain as they head down river to sink a gunship. Bogart displays a very light touch in an unlikely comic performance but it is Hepburn's film all the way.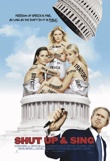 Also returning are Shut Up & Sing, a televisual documentary about the Dixie Chicks first year as political pariahs, following singer Natalie Maines' comments about GW Bush from a London stage in 2003. The effect on their career was immediate and negative and the film follows them as they record their next album, go on their next tour (which sells much better in Canada than their traditional Southern base) and decide what kind of artists they are going to be — safe and bland or feisty and pointed. Natalie knows. It's playing at the Penthouse so it won't sound its best.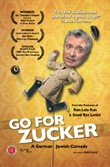 Finally, Go For Zucker is a German farce (yes, I too was surprised) about middle-aged gambler Jacky Zucker who, when his mother dies and his orthodox brother arrives with the body, has to pretend to be an observant jew for the mourning period in order to get the inheritance. A likeable film is spoiled a little by a scratched and faded print.
Portions of this review first appeared in Wellington's Capital Times: Wednesday 16 May, 2007