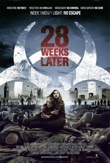 It may have been a mis­take to watch both 28 Weeks Later and The Host on the same after­noon as I may well nev­er sleep prop­erly again. The first returns to the London of Danny Boyle's 28 Days Later, dev­ast­ated by a vir­us that in seconds turns vic­tims in to flesh-eating zom­bies. After 6 months quar­ant­ine all the British zom­bies have died of star­va­tion and NATO have arrived to start the tidy up. Of course, noth­ing is that simple and soon its all on for young and old as the vir­us returns with a ven­geance. Pulsatingly dir­ec­ted by Juan Carlos Fresnadillo (dir­ect­or of the bril­liant gambling thrill­er Intacto a few years ago), the star is (once again) the eer­ily empty London streets: A remark­able art depart­ment achieve­ment on a par with last year's Children of Men.

Korean stir­rer, The Host has its share of shocks but also a satir­ic­al sense of humour and they don't always sit eas­ily togeth­er. Seven years after tox­ic chem­ic­als are dumped in the Han river, the enorm­ous mutated res­ult is hungry and the easy-going inhab­it­ants of a river­side park are first on the menu. In the face of sig­ni­fic­ant Government (and US Army) incom­pet­ence, the sur­viv­ors rally around to try and des­troy the beast. The Host has a lot going for it, not least a very effect­ive mon­ster which you'll grow to appre­ci­ate and even admire.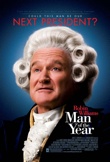 Man of the Year, a simple-minded, lib­er­al, wish-fulfilment fantasy com­mits the car­din­al sin of any Robin Williams com­edy – it just ain't funny. Williams plays comedi­an Tom Dobbs. Like Jon Stewart he presents a fake news show on TV. Unlike Jon Stewart he isn't funny, but the audi­ence thinks so and on a whim he becomes a Presidential can­did­ate and, this is where the plot actu­ally starts, gets elec­ted. Once upon a time Barry Levinson made Diner and the genu­inely bit­ter polit­ic­al satire Wag The Dog. This one is lame.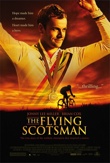 The Flying Scotsman is a sur­pris­ingly mov­ing true story about Graeme Obry, track cyc­list and innov­at­or who single-handedly trans­formed cyc­ling in the 90's until the powers-that-be decided that they needed to take con­trol back and star­ted chan­ging rules. Recommended, in a UKTV sort of way.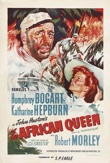 A hand­ful of films have been brought back from the recent World Cinema Showcase. Not sur­pris­ingly, the best of them is John Huston's won­der­ful The African Queen in which Katherine Hepburn's feisty mis­sion­ary falls for Humphrey Bogart's manic-depressive steam­er cap­tain as they head down river to sink a gun­ship. Bogart dis­plays a very light touch in an unlikely com­ic per­form­ance but it is Hepburn's film all the way.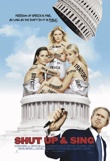 Also return­ing are Shut Up & Sing, a tele­visu­al doc­u­ment­ary about the Dixie Chicks first year as polit­ic­al pari­ahs, fol­low­ing sing­er Natalie Maines' com­ments about GW Bush from a London stage in 2003. The effect on their career was imme­di­ate and neg­at­ive and the film fol­lows them as they record their next album, go on their next tour (which sells much bet­ter in Canada than their tra­di­tion­al Southern base) and decide what kind of artists they are going to be – safe and bland or feisty and poin­ted. Natalie knows. It's play­ing at the Penthouse so it won't sound its best.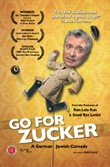 Finally, Go For Zucker is a German farce (yes, I too was sur­prised) about middle-aged gam­bler Jacky Zucker who, when his moth­er dies and his ortho­dox broth­er arrives with the body, has to pre­tend to be an obser­v­ant jew for the mourn­ing peri­od in order to get the inher­it­ance. A like­able film is spoiled a little by a scratched and faded print.
Portions of this review first appeared in Wellington's Capital Times: Wednesday 16 May, 2007