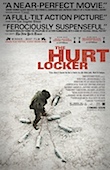 It took well over 18 months for Kathryn Bigelow's The Hurt Locker to get a general release in New Zealand – a year in which it steadily built audiences and critical acclaim at worldwide festivals and public screenings. In fact, until it was nominated for a Golden Globe late last year the film had no New Zealand release date scheduled and many film buffs resorted to illicit online sources to try and see (what was being touted) as one of the films of the decade.
This is a worrying trend. Increasingly, some of the best films are heading straight to DVD (sometimes, if the timing works, with a Film Festival screening but not always) and, despite New Zealand having a fine track record for supporting arthouse and thoughtful product, I find myself confronted every week by rubbish like Law Abiding Citizen and Bounty Hunter. Somewhere along the line the distributors have lost their nerve: The Blind Side, which won an Academy Award for Sandra Bullock last month, has only just been given a slot by Roadshow (Warner Brothers). A Serious Man was one of the most brilliant and intelligent films I've ever seen and only one print was placed in Wellington – and it was a Coen Brothers Film!
So, finally, The Hurt Locker arrives in Wellington in the shape of some battered second-hand prints from overseas. How does it shape up? It is (of course) tense and dramatic — perfectly paced, edge of your seat stuff. There's a simple premise: we follow a team of US Army bomb disposal experts as they get used to their new leader, a reckless redneck played with verve by Jeremy Renner (The Assassination of Jesse James by the Coward Robert Ford). It turns out he is a gifted explosives de-commissioner with a pride in his work that goes beyond fears for his own safety. Or is he addicted to the adrenaline (as the opening quote from war correspondent Chris Hedges suggests, "war is a drug")?
Not quite as profound as I expected, The Hurt Locker is an expertly crafted film that tells you not much more than you already know (war is hell and it messes people up, even the survivors, etc.). Bomb disposal is such a naturally tense activity that even a less gifted director than Bigelow might find it hard to screw up and the relationship between Renner and his Sergeant (Anthony Mackie) is lifted straight from Lethal Weapon – which means it, too, just works.
Incidentally, there's an extended scene in The Hurt Locker where our team meet a bunch of British undercover SAS guys (led by Ralph Fiennes) who have captured Taha Al-Rawi, Republican Guard Chief of Staff. He's a real person and in Green Zone (a couple of weeks ago) he was a misunderstood good guy, in The Hurt Locker he gets away during a fire fight and in real life he is still at large with a million dollar bounty on his head.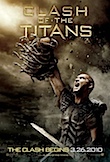 Ralph Fiennes is one of the heavyweight actors who have gummed on a dodgy false beard for a heavyweight paycheque in Clash of the Titans. He plays nasty old Hades, boss of the Underworld and a God not to be trusted, while Liam Neeson as Zeus gets to utter "Release the Kraken" in his Ulster accent. Actually, all the cast get to keep their accents, which makes a nice change, even Aussie boofhead Sam Worthington (Avatar) who plays the bastard son of Zeus, Perseus.
When the humans of Argos decide they've had enough of worshipping Gods, the Gods themselves try and win their devotion back through fear –fear of the monstrous Kraken who will devour them all unless a sacrifice is made before the next eclipse. Perseus is pressed into action as the only man (actually demi-God) who can defeat the monster and save the world. He needs the head of Medusa and, with the eclipse only ten days away, he knows that if he's going to defeat the Kraken he'd better get crackin'.
The original Clash of the Titans in 1981 was a campy showcase for the great stop-motion animation of Ray Harryhausen, but the most memorable special effect in that film (to a thirteen year-old like me) was the fleeting sight of Judi Bowker's naked butt as she was being offered to the plasticene Kraken. No such pleasures are on offer in this new digital version.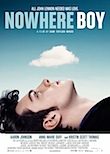 Nowhere Boy tells the story of the early life of the rock legend John Lennon and is pleasant enough, if a little predictable. Artist Sam Taylor Wood is a capable enough director, and Aaron Johnson as Lennon occasionally bears an astounding resemblance to the man, but the film wouldn't be out of place on Sunday night television.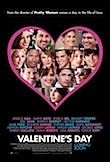 Finally, this reviewer finally got to see Valentine's Day the other night – at a cinema that supposedly is New Zealand's oldest, still operated by the original family. The Ohakune Cinema is a throw-back to how a night at the flicks might have been fifty years ago: it's a rectangular hall with wooden seats screwed to a flat wooden floor and a small upstairs gallery in front of the projection box. The masking didn't meet the projected image, there was a little tear in the screen, obviously no digital sound, etc but unlike the Paramount at the World Cinema Showcase opening last Thursday they did manage to keep the film in focus the whole way through.
Printed in Wellington's Capital Times way back on Wednesday 7 April, 2010.