One of the unwritten rules for film reviewers is to try and separate the film you are watching from the environment you are in while you are watching it. Whether you are in the leather armchairs at the Embassy or at home peering through the timecode on a DVD, watermarked to prevent you from copying it and sticking it on youTube, you are supposed to be able to see the inherent art within. Or the lack of, as the case may be.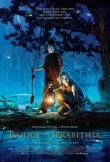 Which is fair enough up to a point, but when you manage to escape the howling wind and driving rain of the first rage of winter and curl up for a day on one of the couches at the toasty Empire in Island Bay its hard not to steer a few brownie points in the direction of the films you watch there.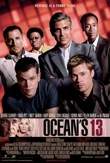 So bear in mind, when I say I really enjoyed Bridge to Terabithia (a note-perfect kids film with the good taste to cast the luminous Zooey Deschanel and then have her sing Steve Earle's "Someday" to her music class) and Ocean's 13 (a fun but forgettable exercise in old-fashioned star power with a tired looking George Clooney without a romantic foil) it may well have more to do with the screening conditions than it should.
And when I say I didn't have much time for Scenes of a Sexual Nature (a rather pointless collection of stories set on Hampstead Heath in London featuring setups and gags that would struggle to make it in to an average episode of "Terry & June") that might be to do with seeing it in the bunker at the Rialto. No, bugger it, I stand by that one.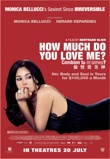 Containing actual scenes of a sexual nature, unlike the limp tease of the film before, is Bertrand Blier's odd comedy How Much Do You Love Me? So odd, in fact, that I'm not sure if comedy is the right word to describe it. Bernard Campan is François, a lonely middle-aged man who wins the lottery and offers prostitute Daniela (spectacular Monica Bellucci) 100,000 Euros a month to live with him until the money runs out. François' friends envy him to death but her gangster husband (Gérard Depardieu) thinks it is getting too cosy and muscles in. There's a uniquely French discussion in there about prostitution versus other kinds of whoring but in the end the film makes too little sense for it to matter.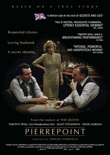 Pierrepoint is the true story of Albert, the last in a family of British executioners (played to perfection by Timothy Spall). I now know rather more than I ever wanted about the business of hanging people but, while the aesthetic of the film reeks a little of the television it was made for, I can recommend it as a simple story, well told.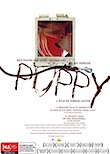 The micro-budget Australian drama Puppy is a beautiful looking thing — the cinematography and art direction writing cheques that the script and acting just can't cash. Aiden is a good-looking tow-truck driver (yeah, right) who goes off his meds and hallucinates that pretty Lizzie is his estranged wife Helen. So he kidnaps her. But she's got issues of her own, and a reason to want to stay.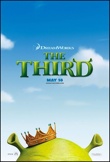 Finally, a quick statistical analysis of Shrek the Third: out-loud laughs = 6 (50% of those for Puss-in-Boots); smiles = 12; gags where you think "that was funny" but don't actually make you laugh or smile = over thirty.
Published in Wellington's Capital Times on Wednesday 20 June, 2007.