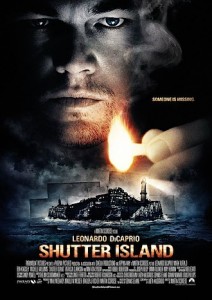 There's something very odd about the opening scenes in Shutter Island and it takes the entire film for you to put your finger on it. Shots don't match between cuts, there's a stilted quality to the dialogue (too much exposition for a Martin Scorsese movie) and the pacing is off. For a while I found myself wondering whether Marty had lost the immense influence of his great editor Thelma Schoonmaker, but there she is, still in the credits, as she has been for Scorsese since Raging Bull.
Several years ago, Scorsese played a practical joke on me (personally, it felt like at the time) when an entire reel of The Aviator was treated to look like faded 1930s Technicolor – I went to the Embassy counter to complain and felt very sheepish to be told by Oscar, the projectionist, that the director meant it that way. So, this time around I decided to trust the maestro and roll with the strangeness and was rewarded with one of the best (and cleverest) psychological thrillers in many a year.
Leonardo DiCaprio is a washed-up Federal Marshall, sent to the offshore Massachusetts booby hatch at Shutter Island to investigate the mysterious disappearance of a woman patient. He is assigned a new partner (Mark Ruffalo) and, trapped there by a storm, they start to discover some terrible secrets about the facility and its creepy staff, led by Ben Kingsley and the always excellent value Max von Sydow.
Scorsese isn't particularly interested in the supernatural and so doesn't do traditional horror films. He is much more interested in what happens to human psychology under duress and, to that end, Shutter Island is as personal a work as he has produced since Bringing Out the Dead more than ten years ago.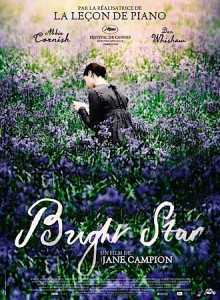 Jane Campion's Bright Star is also a terrific return to comfortable territory – a historical drama set in 19th century England in which the great, but unknown, poet John Keats (Ben Whishaw from Perfume and I'm Not There) falls for headstrong young Fannie Brawne (the destined-for-greatness Australian Abbie Cornish). Their love inspires some of the greatest literature in English but is destined to be cut short rather than fade away. Splendidly cast (in addition to the gorgeous leads the wonderful Paul Schneider appears as Keats' Scottish best friend Charles Brown) and handsomely photographed, Bright Star is totally recommendable.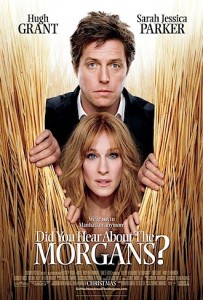 Totally unrecommendable is the dire Did You Hear About the Morgans? Even the title is painful. Sarah Jessica Parker and Hugh Grant play a wealthy and successful New York power couple who are forced into the Witness Protection Programme together, despite being in the process of splitting up. I usually hate using other films as shortcut comparisons but the makers of this one haven't tried any harder: DYHATM? is a pathetic and trite combination of My Blue Heaven and City Slickers and no amount of twinkly cowboy wisdom from Sam Elliott can save it. Sadly Hugh Grant's mojo has well and truly disappeared so that's no help either.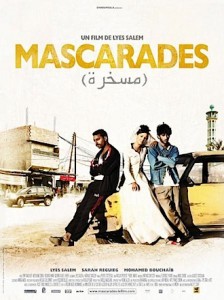 Masquerades is a little gem of a comedy from Algeria, played pretty broadly but with a good spirit, like one of those old Ealing Comedies from the 40s. Mounir Mekbek (Peter Sellers-like Lyes Salem) dreams of being respected by his fellow villagers but when he claims his narcoleptic sister is being wooed by a rich, handsome Australian the lies spiral out of control until the whole village is preparing for a wedding with no actual suitor in sight.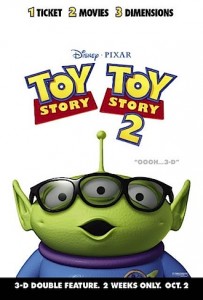 Watching the new 3D version of Toy Story the other day I had a strange sense of déjà vu until I realised that I had reviewed the original version in these pages during my first stint here back in 1995. I recall writing things like "this is the future, citizens, get used to it" and now I can say it again. Re-mastering classic and beloved films for 3D is going to be commonplace soon (the original Star Wars films are already well on the way) and I, for one, am looking forward to it. Other notables from watching the Toy Story double-feature is how well the 2nd film has stood up eleven years on, clearly better than the original, and Buzz and Woody are two of the all-time great movie double-acts – right up there with Butch and Sundance in my book.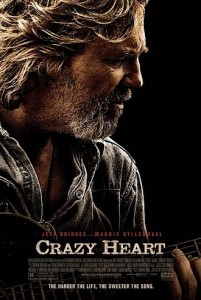 Performance of the year so far is the great Jeff Bridges as country singer Bad Blake in Crazy Heart. Bridges has always been a wonderful screen presence but his recent performances have sometimes seemed a little like treading water (for every Big Lebowski there seems to be a Stick It) but this turn as an ageing hero on a lost highway may well be his finest ever. Blake was one of the legendary singer/songwriters of the Outlaw era and Bridges gives him the stage presence of Waylon Jennings, the singing voice of Guy Clark (he does his own singing and playing I should emphasise) and the drinking habits of Townes Van Zandt.
For all the greatness on display from Bridges, Crazy Heart itself is a bit of a let-down. The central relationship with beautiful single mom Maggie Gyllenahaal doesn't work for a nanosecond and the happy ending comes too easy – it's as unearned as Blake's own redemption.
Printed in Wellington's Capital Times on Wednesday 24 February, 2010.