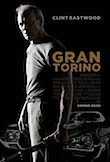 Clint Eastwood has been on our screens for over 50 years and at 78 years old he has decided to call it a day and his vale­dict­ory per­form­ance in Gran Torino is com­pletely worthy of the man. Eastwood plays Walt Kowalski, a work­ing class wid­ower liv­ing on a sub­urb­an Detroit street, one of the few ori­gin­al res­id­ents still around as the neigh­bour­hood fills up with Hmong immig­rants. In a gang ini­ti­ation his teen­age neigh­bour Thao tries to steal Walt's beloved 1972 Gran Torino (a car he helped build on the Ford assembly line) and, as pen­ance, the kid is forced to work for Walt over the sum­mer. They get to know each oth­er – and the threat from the Hmong gang-bangers who now have an axe to grind with Walt as well as Thao and his family.
Gran Torino is a well-made film, worthy of it's its crafts­man lead char­ac­ter, but the chief pleas­ure is see­ing Eastwood one last time gently tweak­ing that per­sona, allow­ing him­self the occa­sion­al smile. We won't see his like again.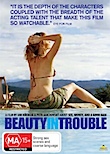 For all it's pleas­ures, Gran Torino isn't the best-crafted film of the week – that hon­our goes to Czech drama Beauty in Trouble which doesn't put a frame wrong for any of its 110 minutes. Set amongst the Prague work­ing class, strug­gling after a flood has wiped almost everything out, the char­ac­ters are all vividly multi-dimensional and the plot has an eleg­ant, surprising-yet-inevitable qual­ity that I really like. Beauty in Trouble is like a great Mike Leigh film – only Mike Leigh him­self hasn't made one of those for a while.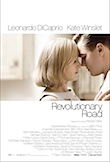 Sam Mendes' Revolutionary Road is also about con­sequences, mostly inev­it­able and mostly unanti­cip­ated. Kate Winslet and Leonardo DiCaprio play a young mar­ried couple in the sub­urbs in the early 60s – if you're a fan of "Mad Men" you'll be famil­i­ar with the milieu. They're both unsat­is­fied although (it turns out) not about the same things. Winslet wants to leave the 'Burbs and start again in Paris and recre­ate the energy and pas­sion of their early life togeth­er. DiCaprio, not sure what he wants, agrees but by the time he gets cold feet it's too late to go back to the way things were.
It's a chal­len­ging film to review, this one, as I genu­inely can't think of much wrong with it (DiCaprio is bet­ter than I've ever seen him, it looks great, there's more than one scene so tense you daren't breathe) and yet I don't love it. Perhaps it's one of those you end up admir­ing instead?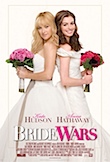 The depress­ing rom-com sub-genre of wed­ding movies reaches a new low with Bride Wars. Two best friends (Kate Hudson and Anne Hathaway) get engaged at the same time and a movie-friendly coin­cid­ence double-books their dream wed­dings at the same ven­ue on the same day. When neither backs down, the child­ish com­pet­i­tion starts includ­ing hil­ari­ous hijinks like sab­ot­aging hairdress­ing and spray-on-tan ses­sions. At the end when one of our heroines (you're not going to watch this are you? No? Good) decides not go through with her wed­ding I could clearly hear sniffly tears from one of the pat­rons behind me, so it's obvi­ous that there's still a mar­ket for this pat­ron­ising, shal­low nonsense.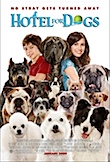 Don't take your kids to see Hotel for Dogs unless you are pre­pared to go straight to the pet shop after­wards – dozens of cute canines are on dis­play, their antics refresh­ingly free of CGI embel­lish­ment. Two orphan kids in an unhappy foster care situ­ation res­cue lost dogs and set them up in one of those aban­doned lux­ury hotels we're going to see so many of in future. Paced so under-10s can fol­low along eas­ily, Hotel for Dogs pro­voked much hil­ar­ity among the lit­tlies I shared a screen­ing with but there are pre­cious few bones offered to the adults.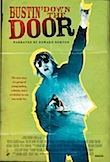 Bustin' Down the Door is a straight doc­u­ment­ary about that peri­od in the mid 70s when surf­ing changed from a pas­time or life­style to a career poten­tially worth mil­lions of dol­lars. The prob­lem with surf movies (and skate, ski­ing and moun­tain bik­ing movies) is that if they don't have any meta­phor­ic impact they're not much more than well-made ESPN shows – there's really very little there to interest a non-surfer des­pite the qual­ity of the pro­duc­tion and the emo­tion­al stor­ies on display.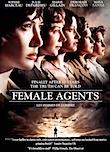 Female Agents is an expens­ive WWII melo­drama about a group of French women sent under­cov­er by the Allies to pro­tect the secret of the impend­ing Normandy land­ings by res­cuing a geo­lo­gist who had been cap­tured while sur­vey­ing the beaches and then assas­sin­at­ing the SS Colonel who has dis­covered the secret. Old fash­ioned in a rip­ping yarns sort of way, the women a re selec­ted at the begin­ning from a group of ex-pat French mis­fits in a pro­cess that resembles some­thing like The Dirty Dozen, the Nazis are all abso­lute stinkers (though we are spared any monocles) and the Brits are not ter­ribly good act­ors. Like a 21st cen­tury Cockleshell Heroes and just as realistic.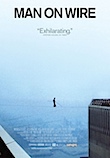 Don't miss Man on Wire, finally get­ting a wide release after wow­ing Festival audi­ences last year. In 1974 crazy Frenchman Philippe Petit recruited an oddball crew to per­form the stunt of a life­time – a wire-walk between the newly con­struc­ted World Trade Center Towers in Manhattan, 411 metres above the ground. Immaculately told, using abund­ant archive images and foot­age as well as eye-witness accounts from the still dis­be­liev­ing wit­nesses, Man on Wire is a mag­ni­fi­cent char­ac­ter study of obses­sion and single-mindedness. You will be on the edge of your seat, I guar­an­tee it.
Printed in Wellington's Capital Times on Wednesday 28 January, 2009.
Nature of Conflict: Beauty in Trouble is dis­trib­uted in New Zealand by Arkles Entertainment who I am sup­posed to be doing some work for.