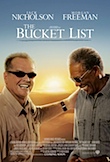 The trail­er for The Bucket List has been play­ing for weeks now, indu­cing groans at every appear­ance. By col­lect­ing a series of Jack Nicholson's now trade­mark Jack-isms plus Morgan Freeman's reg­u­lar, twinkly, wise old man schtick and then sprinkled with plenty of schmaltz, the trail­er made me act­ively want to avoid a film that looked like a lame set of sac­char­ine clichés and tired ham act­ing – cyn­ic­al Hollywood at its worst.
I am pleased to report, how­ever, that The Bucket List is a much more enjoy­able film than I was expect­ing. There is some excel­lent work from Nicholson and Freeman who are well coached by dir­ect­or Rob Reiner, with the help of a script by Justin Zackham that has sev­er­al decent moments. Nicholson plays mis­an­throp­ic health tycoon Edward Cole who is dia­gnosed with brain can­cer and forced, due to his own tight-fisted policies, to share a room with car mech­an­ic and lung can­cer patient Freeman. When he dis­cov­ers Freeman has a wish-list of things to do before he dies, he takes it upon him­self to make them come true using the bil­lions he has accu­mu­lated in the cor­rupt American health care sys­tem.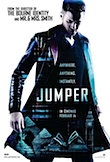 The main pleas­ure in The Bucket List is watch­ing two screen legends work togeth­er: tal­en­ted and cha­ris­mat­ic they make this sort of thing look easy. Unlike poor Hayden Christensen (Attack of the Clones) who proves once again that being a movie star is a lot harder than it looks in teen­age wish-fulfilment fantasy Jumper. Christensen plays a young man who dis­cov­ers he has a genet­ic abil­ity to tele­port, so he beams him­self out of his dreary small town and away from the abus­ive fath­er and the school bul­lies that blight his life – but also away from the beau­ti­ful girl who he loves (Rachel Bilson). He tries to fill the spir­itu­al vacancy with piles of cash effort­lessly pilfered from bank vaults and brunch at the pyr­am­ids but, until Samuel L. Jackson turns up to try and kill him there was little pur­pose to his life. I have suc­cess­fully filled in all the gaps in that plot sum­mary and, there­fore, made it sound a lot more inter­est­ing than it actu­ally is. In fact, it is rub­bish: Pointless, illo­gic­al, rubbish.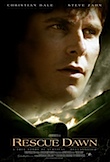 Christian Bale is a movie star I've always struggled to appre­ci­ate. One-dimensional, yet phys­ic­ally fear­less, he has nev­er suc­cess­fully indic­ated any kind of inner life for any of his char­ac­ters. Either that or he con­tin­ues to be cast as people without much of an inner life and he just hits it out of the park every time. Perhaps. In Werner Herzog's Rescue Dawn, Bale plays Dieter Dengler, German-born pilot in the US Navy, shot down in a clas­si­fied mis­sion over Laos in 1965. There he spent more than 6 months in a hellish Viet Cong pris­on camp before escap­ing in to the jungle. It's a rip­ping yarn, well told by Herzog whose hand-held cam­era keeps us engaged even when Bale doesn't quite man­age to.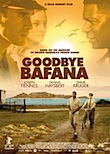 A pris­on­er of a dif­fer­ent kind is the focus of Goodbye Bafana, as Joseph Fiennes plays South African Prison Officer James Gregory who guarded Nelson Mandela (Dennis Haysbert) for more than 20 years. The Mandela story can be told over and over again as far as I am con­cerned and this is an inter­est­ing and affect­ing way in. Recommended.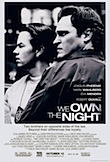 To New York, briefly, and We Own The Night: puffy Joaquin Phoenix plays the black sheep from a fam­ily of cops who finds his true call­ing when he goes under­cov­er to catch the drug deal­er who shot his broth­er (Mark Wahlberg). Arresting, but overblown.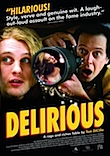 Steve Buscemi plays a dead­beat paparazzi in Delirious, from ded­ic­ated indie stal­wart Tom DiCillo. Sadly, there's very little that's ori­gin­al in the story or the char­ac­ters and the film fails to jus­ti­fy it's own exist­ence bey­ond some lovely images of DiCillo's real New York.
Printed in Wellington's Capital Times on Wed 27 February, 2008.
Nature of Conflict: Delirious is released in New Zealand by Arkles Entertainment who I occa­sion­ally do some work for.