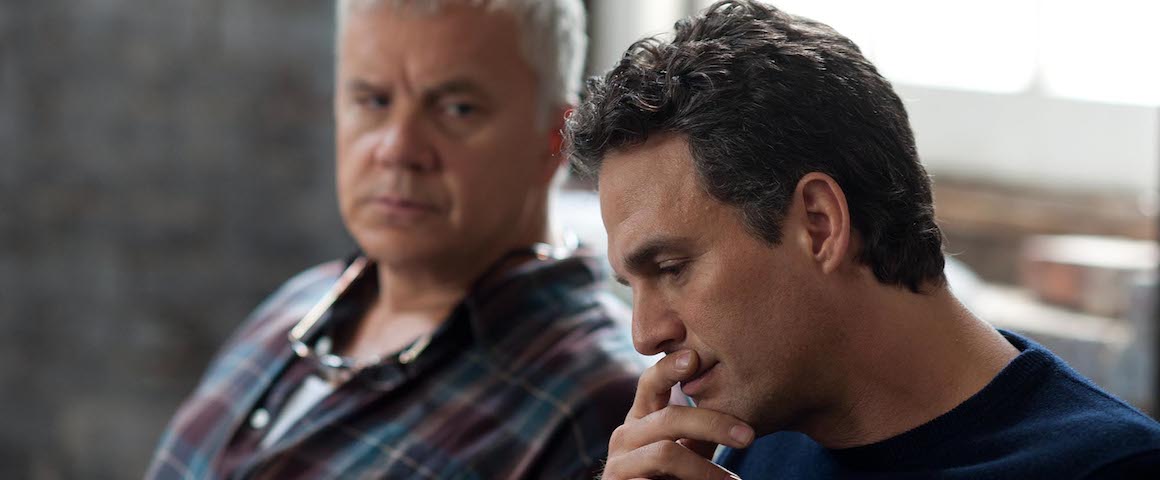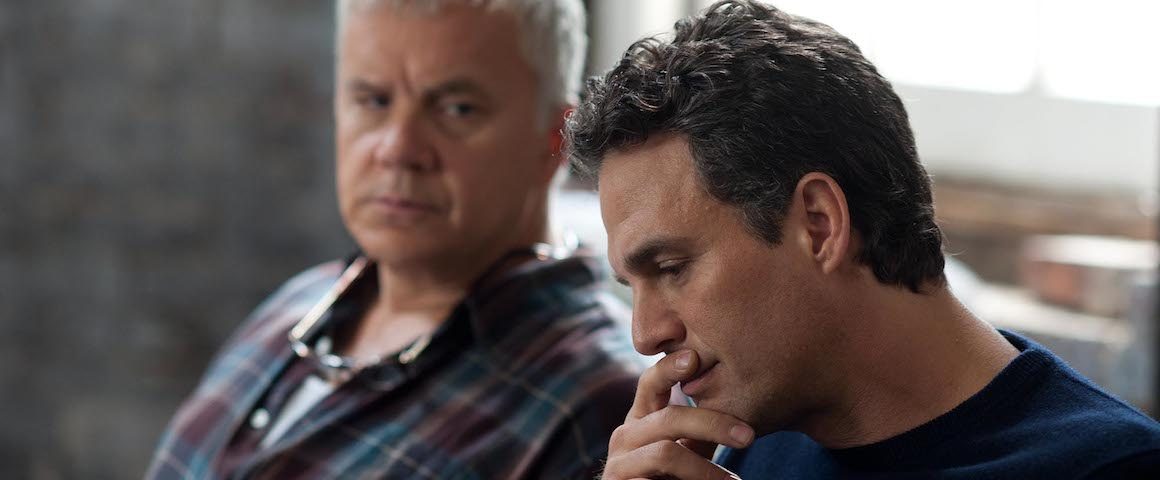 It's one of those rare sunny Saturday afternoons in Wellington and I have work to do. But I'm not going to do that work because it doesn't look like much fun and — for once — writing tiny film reviews seems like the better option.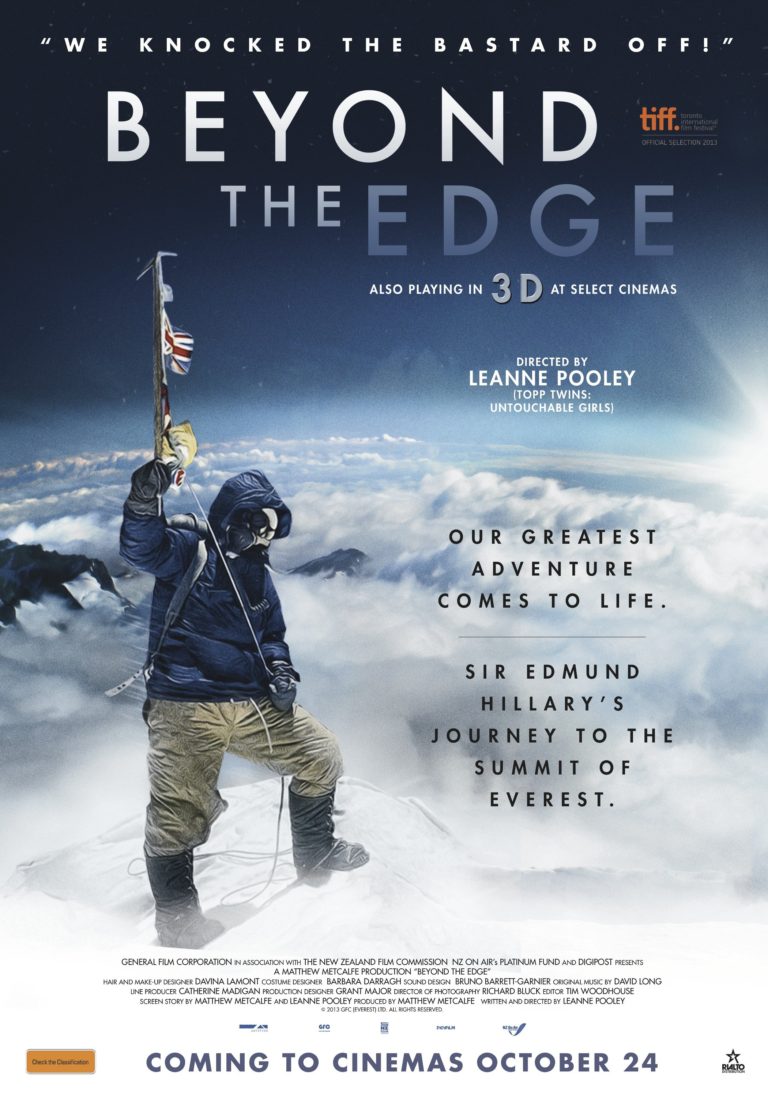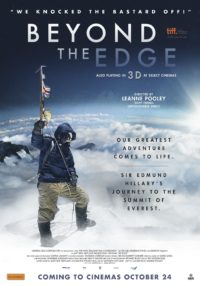 Leanne Pooley made New Zealand's most successful documentary ever in 2009 — The Topp Twins: Untouchable Girls — and now turns her eye towards a mountain-sized Kiwi icon, Sir Ed Hillary and his ascent of Everest in 1953. Beyond the Edge is a limp title for the greatest adventure ever undertaken by a New Zealander and the film sometimes seems a bit bloodless too. The 3D recreations of Himalayan scenes — filling in the gaps in the archive of available still and moving picture elements — are thrilling though, especially if heights get your heart racing faster as they do I.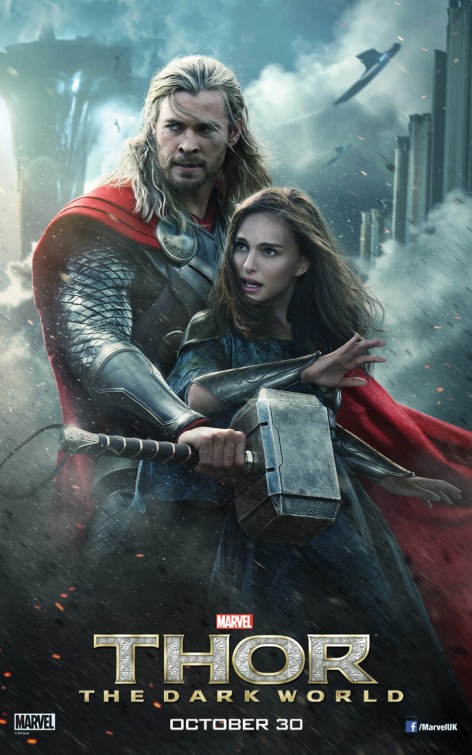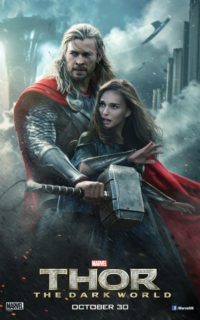 Thor was always an un-promising addition to the Marvel motion picture universe, necessary to complete the Avengers but even more preposterous a proposition than a scientifically engineered WWII super soldier or a raging giant green mute monster with a heart of gold. Norse gods, rainbow bridges, golden mullets and flying hammers should all conspire to provoke snorts rather than wonder but, once again, I find myself rather liking Thor: The Dark World. Chris Hemsworth has a good touch for a big man and Tom Hiddleston, as his rogue half-brother Loki, seems to be coming in to his own a bit after being out-acted by all of the Avengers in 2012. Still not much more than a placeholder though.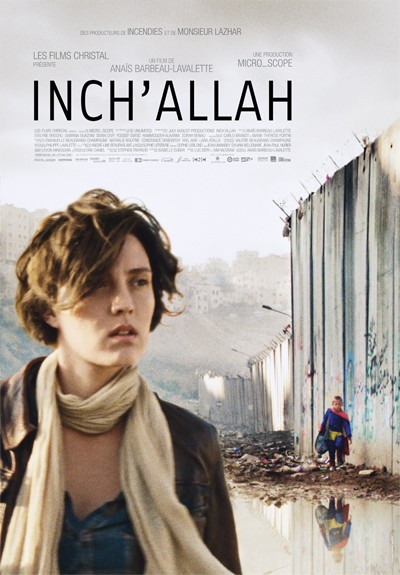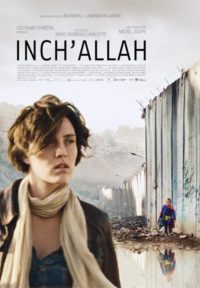 Inch'Allah made this reviewer much angrier than I think it was intended to — at least, it made me angry about the filmmaking choices rather than the Israeli treatment of the occupied territories and the people of the West Bank which I think was the intention. Made by a Canadian (Anaïs Barbeau-Lavalette) the film is about a Canadian doctor (Evelyne Brochu) working for the UN and crossing the border every day from Israel to the other side of the giant forbidding concrete wall that is meant to keep the locals subdued. There she builds relationships with families and then every evening leaves them to their plight.
Her political sensibilities are aroused by the hardship and injustice that she sees and she is provoked into taking action, with grave consequences. The whole thing is a shocking beat up, from the opening scene featuring a white and a black dove caged together to the overwrought sequences of children playing on the poor side of the West Bank barrier, discovering a poster of the Dome of the Rock in the rubbish. It beats us over the head with this stuff constantly, telling us what to think and what to feel. It felt like tourist outrage without one scintilla of authenticity.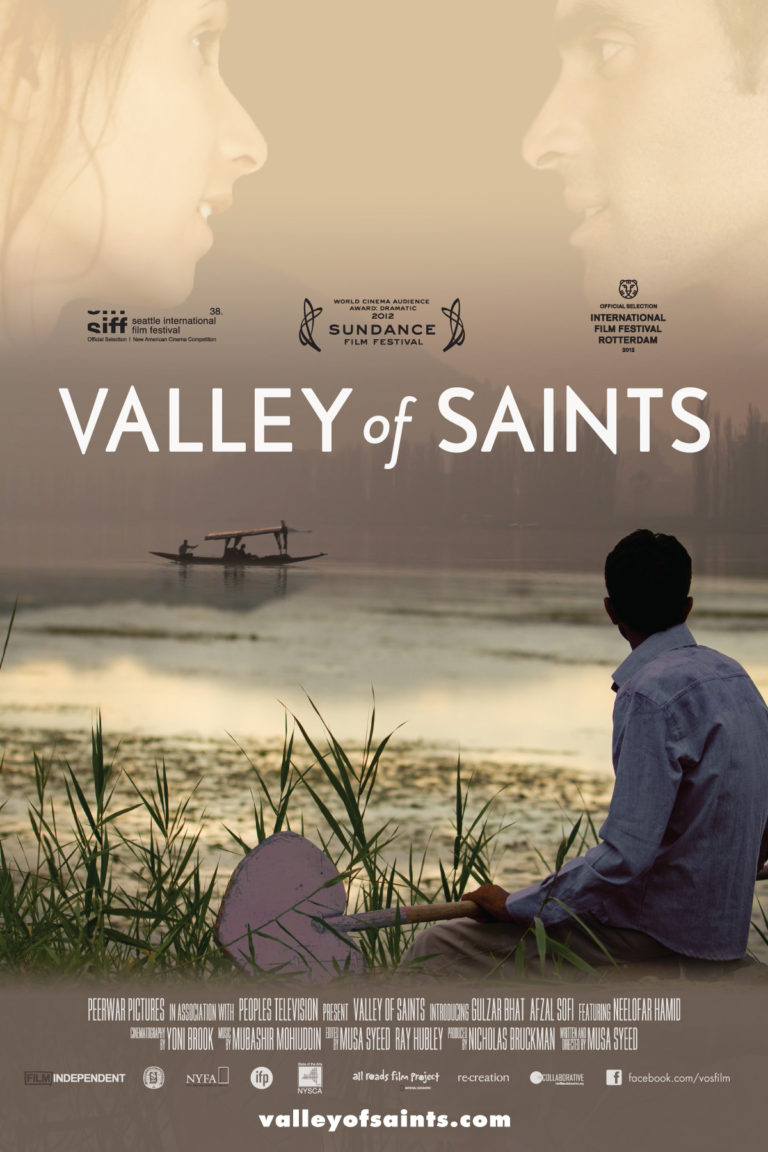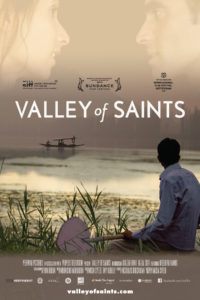 Compare with the rather charming — and utterly authentic — Valley of Saints, a film about the endangered lake communities of Kashmir and the forces that both pull and push its young people to escape to the cities or stay and preserve their heritage. Unlike Inch'Allah, this is not an "issues" movie, it is a character movie with issues in the background providing important context for the narrative. It also helps that the film is made by Kashmiri emigré Musa Syeed and that Mr. Syeed has a very keen eye for the telling juxtaposition. His film showcases both the outstanding beauty of the region and the environmental carnage being wreaked, often in alternate shots.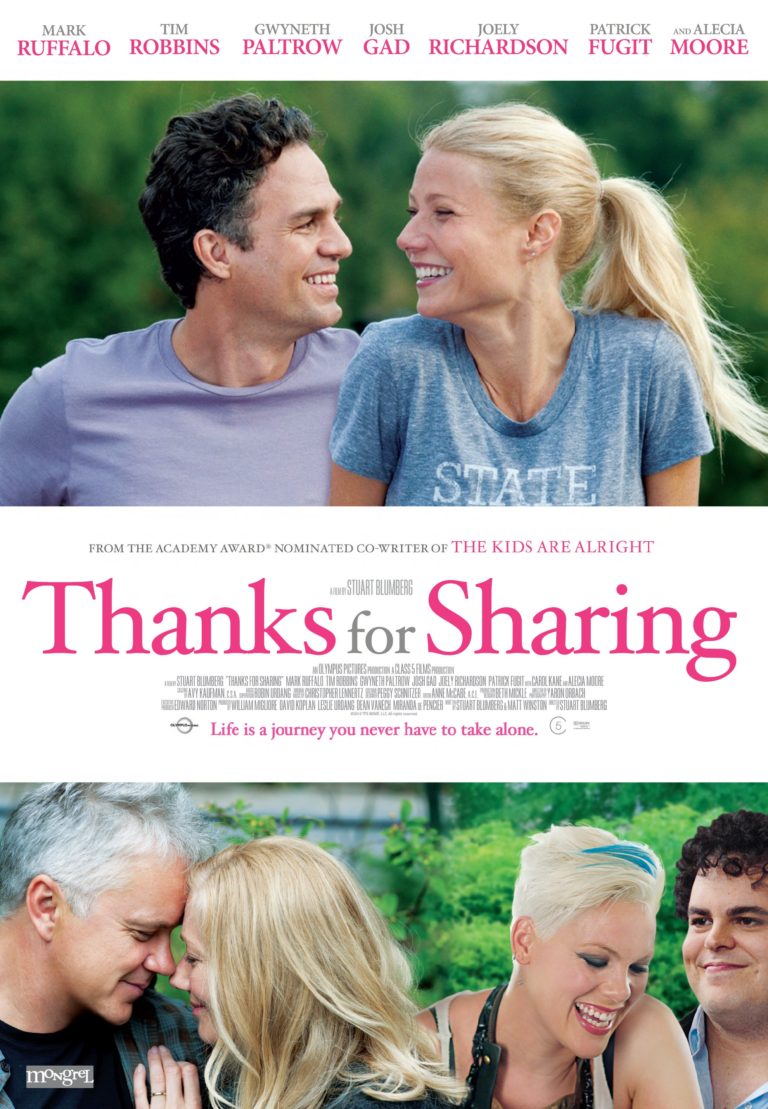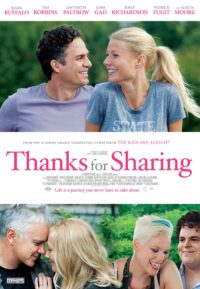 I'm a sucker for a good therapy movie (and re-watched Good Will Hunting over Christmas as if to prove my point) and Thanks for Sharing is a very good therapy movie. By making the primary addiction of its central characters sex, Stuart Blumberg's film prompts the audience to ask themselves about their attitudes to addiction — like "is sex addiction even a thing?" — instead of simply putting the barriers up. The good humour also helps.
Blumberg has also assembled some fine screen talent to play his anonymous group of misfits: Mark Ruffalo as the five year veteran whose sobriety is threatened by the emotional vulnerability required of a new relationship; Tim Robbins as the father figure for the group with a few secrets that he hasn't been able to share and the very funny and sweet Josh Gad as the Jewish mummy's boy who falls for Alecia Moore (pop star Pink), the tattooed hairdresser. This is a film that is wonderfully respectful of the twelve-step process and the difficulties of addiction and recovery at the same time as being very funny. One of my small highlights of the year, this one.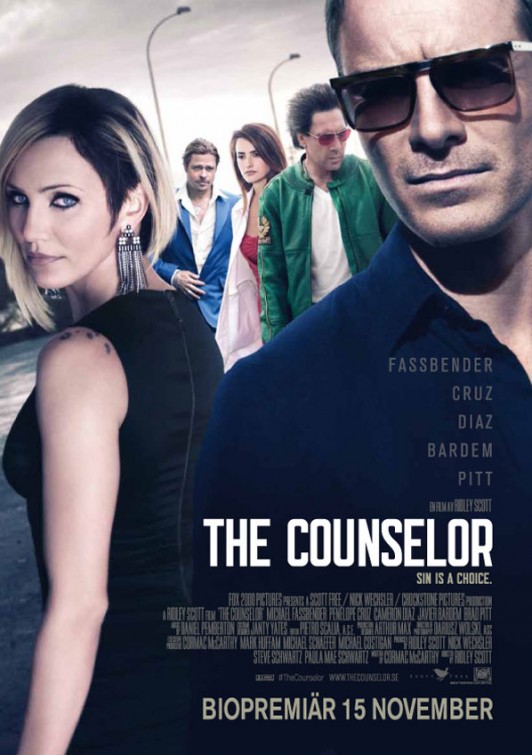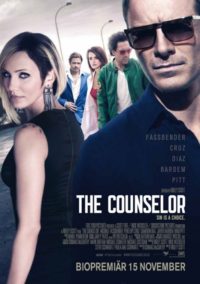 I came out of The Counselor, Ridley Scott's adaptation of an original Cormac McCarthy script, liking it very much and was most surprised to find myself in the minority. It has a great deal wrong with it, granted, but even those wrong things are more fascinating than anything in the likes of the Affleck/Timberlake disaster Runner Runner. Michael Fassbender plays a successful Texan laywer whose greed prompts him to finally accept the offer of some ill-gotten gains from one of his dodgy clients (Javier Bardem). It's a downward spiral from then on as his one decision to go to the dark side results in no end of trouble, for him and his loved ones.
I think the reason why people have so much trouble with this picture is that director Scott seems to be in love with all of the things that writer McCarthy hates. He shoots the luxury, pampered and indulgent lifestyles of his awful characters with more care than he has devoted to anything since Black Hawk Down while McCarthy's narrative suggests that not only them, but all of us, deserve to go to Hell without passing go or collecting $200. We spend so much of our critical careers complaining about unoriginal films and then when something unique comes along most people don't know how to respond to it. Go figure.