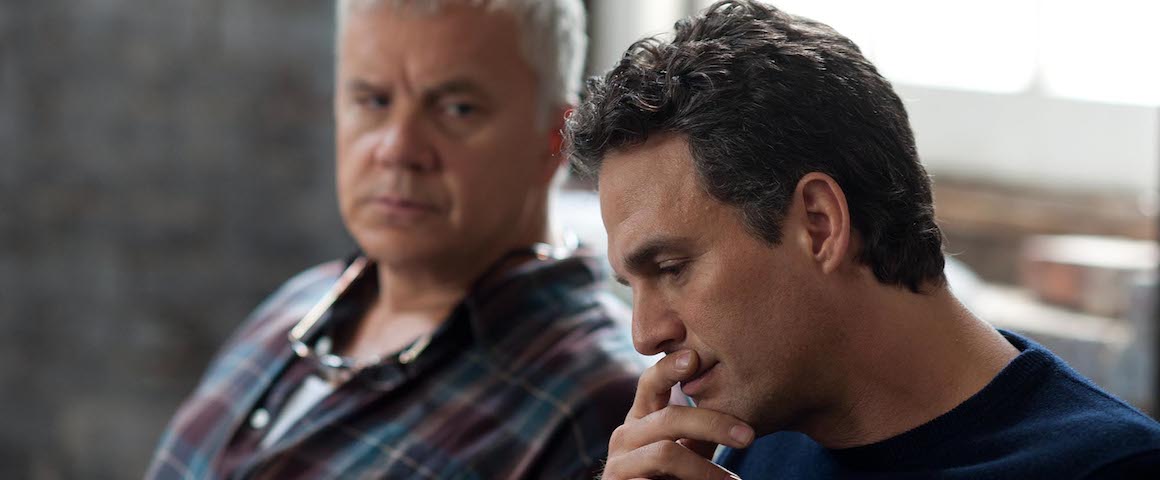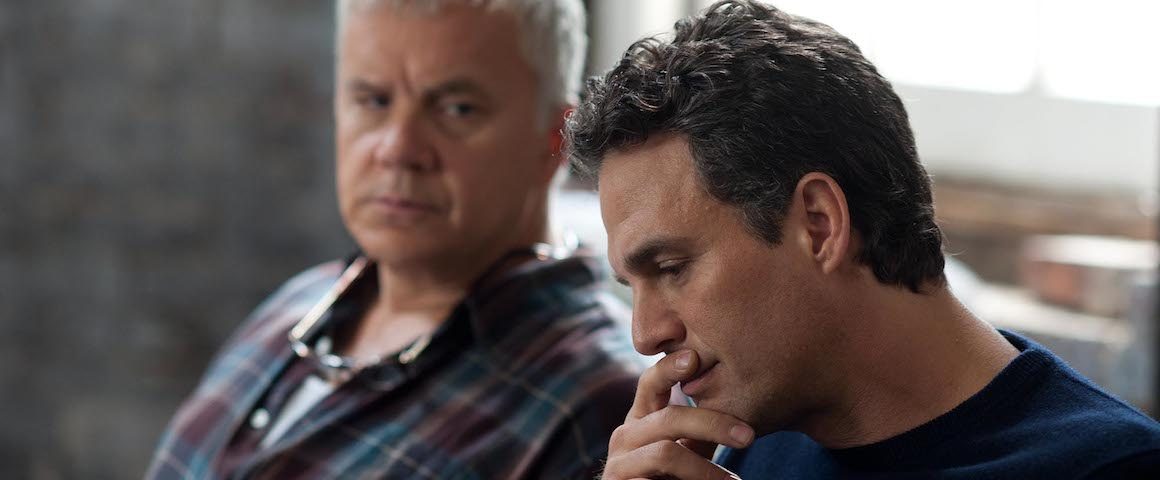 It's one of those rare sunny Saturday after­noons in Wellington and I have work to do. But I'm not going to do that work because it does­n't look like much fun and – for once – writ­ing tiny film reviews seems like the bet­ter option.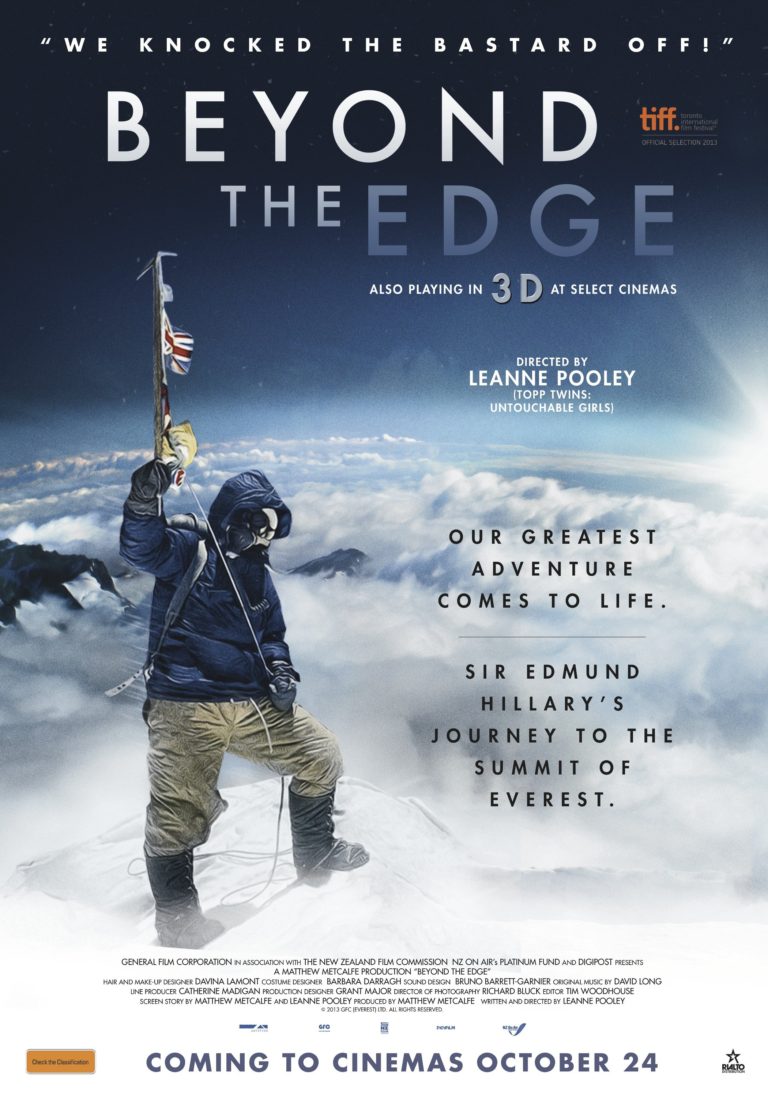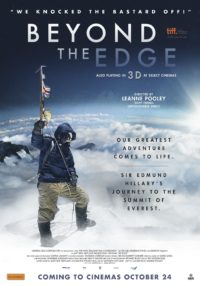 Leanne Pooley made New Zealand's most suc­cess­ful doc­u­ment­ary ever in 2009 – The Topp Twins: Untouchable Girls – and now turns her eye towards a mountain-sized Kiwi icon, Sir Ed Hillary and his ascent of Everest in 1953. Beyond the Edge is a limp title for the greatest adven­ture ever under­taken by a New Zealander and the film some­times seems a bit blood­less too. The 3D recre­ations of Himalayan scenes – filling in the gaps in the archive of avail­able still and mov­ing pic­ture ele­ments – are thrill­ing though, espe­cially if heights get your heart racing faster as they do I.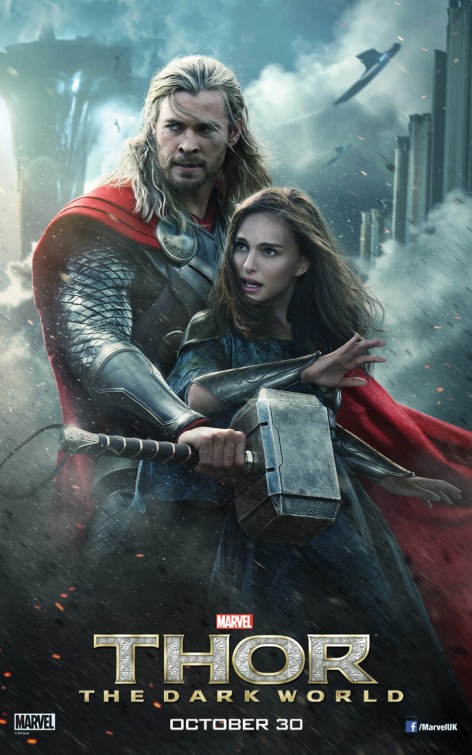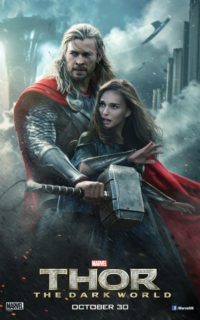 Thor was always an un-promising addi­tion to the Marvel motion pic­ture uni­verse, neces­sary to com­plete the Avengers but even more pre­pos­ter­ous a pro­pos­i­tion than a sci­en­tific­ally engin­eered WWII super sol­dier or a raging giant green mute mon­ster with a heart of gold. Norse gods, rain­bow bridges, golden mul­lets and fly­ing ham­mers should all con­spire to pro­voke snorts rather than won­der but, once again, I find myself rather lik­ing Thor: The Dark World. Chris Hemsworth has a good touch for a big man and Tom Hiddleston, as his rogue half-brother Loki, seems to be com­ing in to his own a bit after being out-acted by all of the Avengers in 2012. Still not much more than a place­hold­er though.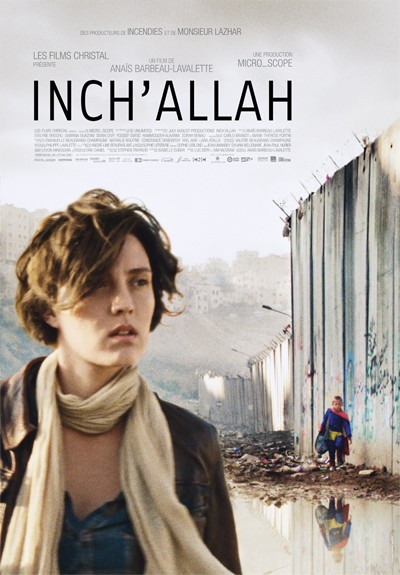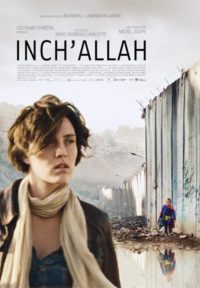 Inch'Allah made this review­er much angri­er than I think it was inten­ded to – at least, it made me angry about the film­mak­ing choices rather than the Israeli treat­ment of the occu­pied ter­rit­or­ies and the people of the West Bank which I think was the inten­tion. Made by a Canadian (Anaïs Barbeau-Lavalette) the film is about a Canadian doc­tor (Evelyne Brochu) work­ing for the UN and cross­ing the bor­der every day from Israel to the oth­er side of the giant for­bid­ding con­crete wall that is meant to keep the loc­als sub­dued. There she builds rela­tion­ships with fam­il­ies and then every even­ing leaves them to their plight.
Her polit­ic­al sens­ib­il­it­ies are aroused by the hard­ship and injustice that she sees and she is pro­voked into tak­ing action, with grave con­sequences. The whole thing is a shock­ing beat up, from the open­ing scene fea­tur­ing a white and a black dove caged togeth­er to the over­wrought sequences of chil­dren play­ing on the poor side of the West Bank bar­ri­er, dis­cov­er­ing a poster of the Dome of the Rock in the rub­bish. It beats us over the head with this stuff con­stantly, telling us what to think and what to feel. It felt like tour­ist out­rage without one scin­tilla of authenticity.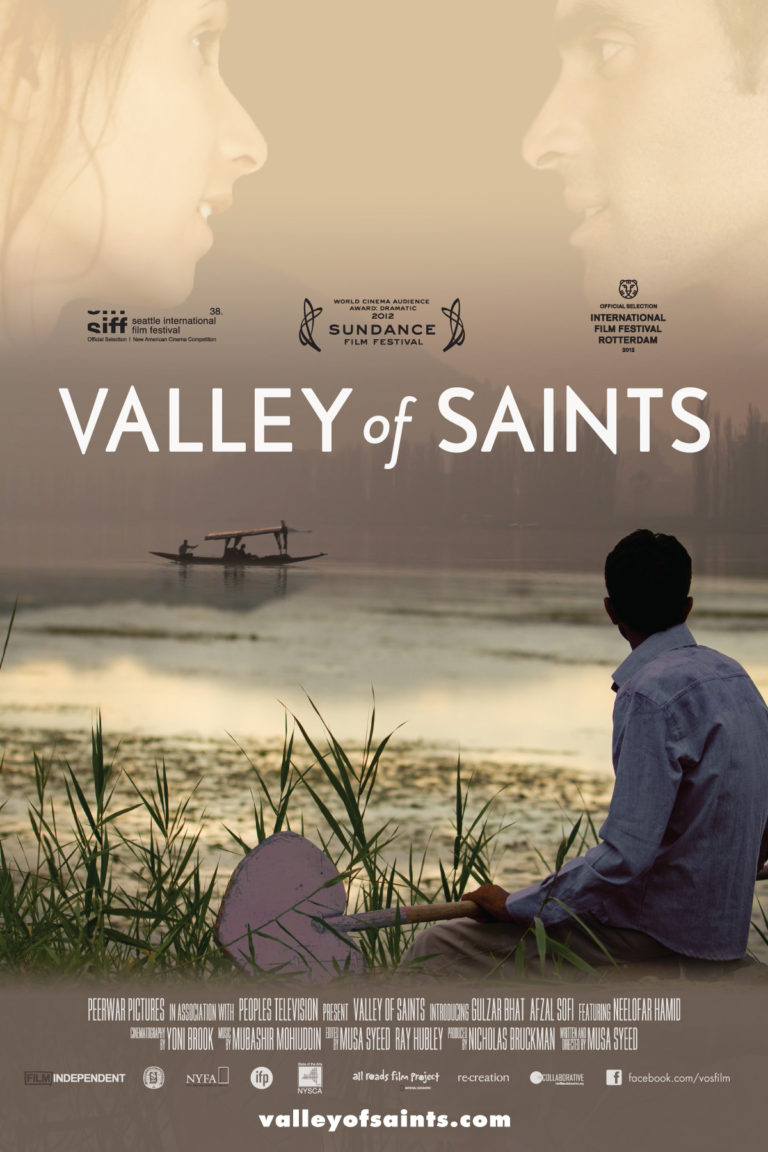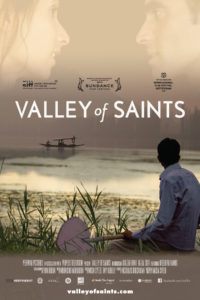 Compare with the rather charm­ing – and utterly authen­t­ic – Valley of Saints, a film about the endangered lake com­munit­ies of Kashmir and the forces that both pull and push its young people to escape to the cit­ies or stay and pre­serve their her­it­age. Unlike Inch'Allah, this is not an "issues" movie, it is a char­ac­ter movie with issues in the back­ground provid­ing import­ant con­text for the nar­rat­ive. It also helps that the film is made by Kashmiri emigré Musa Syeed and that Mr. Syeed has a very keen eye for the telling jux­ta­pos­i­tion. His film show­cases both the out­stand­ing beauty of the region and the envir­on­ment­al carnage being wreaked, often in altern­ate shots.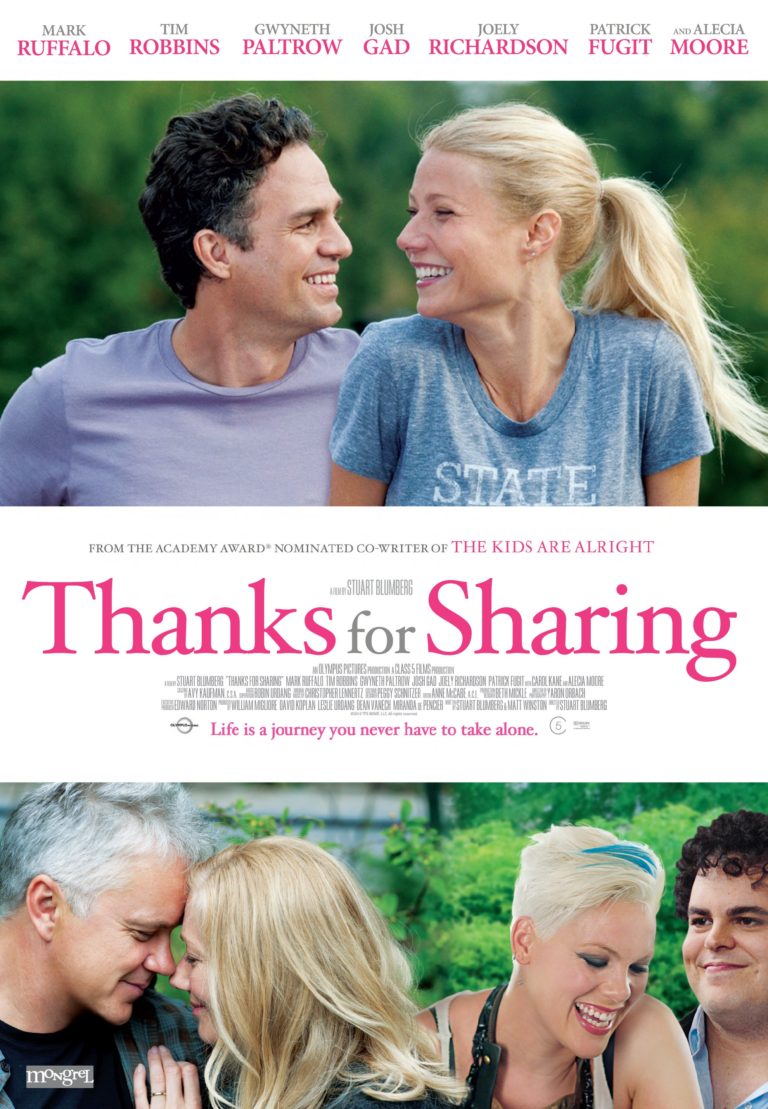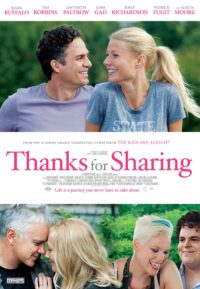 I'm a suck­er for a good ther­apy movie (and re-watched Good Will Hunting over Christmas as if to prove my point) and Thanks for Sharing is a very good ther­apy movie. By mak­ing the primary addic­tion of its cent­ral char­ac­ters sex, Stuart Blumberg's film prompts the audi­ence to ask them­selves about their atti­tudes to addic­tion – like "is sex addic­tion even a thing?" – instead of simply put­ting the bar­ri­ers up. The good humour also helps.
Blumberg has also assembled some fine screen tal­ent to play his anonym­ous group of mis­fits: Mark Ruffalo as the five year vet­er­an whose sobri­ety is threatened by the emo­tion­al vul­ner­ab­il­ity required of a new rela­tion­ship; Tim Robbins as the fath­er fig­ure for the group with a few secrets that he has­n't been able to share and the very funny and sweet Josh Gad as the Jewish mummy's boy who falls for Alecia Moore (pop star Pink), the tat­tooed hairdress­er. This is a film that is won­der­fully respect­ful of the twelve-step pro­cess and the dif­fi­culties of addic­tion and recov­ery at the same time as being very funny. One of my small high­lights of the year, this one.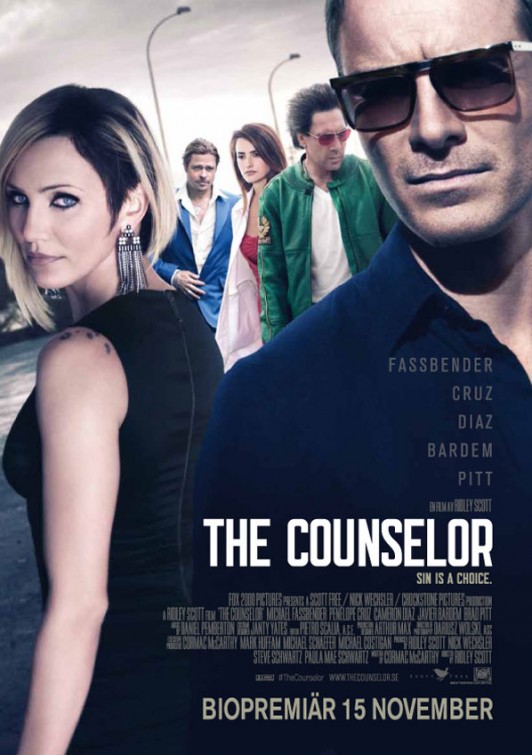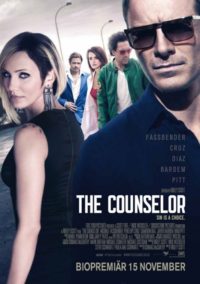 I came out of The Counselor, Ridley Scott's adapt­a­tion of an ori­gin­al Cormac McCarthy script, lik­ing it very much and was most sur­prised to find myself in the minor­ity. It has a great deal wrong with it, gran­ted, but even those wrong things are more fas­cin­at­ing than any­thing in the likes of the Affleck/Timberlake dis­aster Runner Runner. Michael Fassbender plays a suc­cess­ful Texan lay­wer whose greed prompts him to finally accept the offer of some ill-gotten gains from one of his dodgy cli­ents (Javier Bardem). It's a down­ward spir­al from then on as his one decision to go to the dark side res­ults in no end of trouble, for him and his loved ones.
I think the reas­on why people have so much trouble with this pic­ture is that dir­ect­or Scott seems to be in love with all of the things that writer McCarthy hates. He shoots the lux­ury, pampered and indul­gent life­styles of his awful char­ac­ters with more care than he has devoted to any­thing since Black Hawk Down while McCarthy's nar­rat­ive sug­gests that not only them, but all of us, deserve to go to Hell without passing go or col­lect­ing $200. We spend so much of our crit­ic­al careers com­plain­ing about unori­gin­al films and then when some­thing unique comes along most people don't know how to respond to it. Go figure.