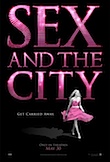 Never having seen an episode of Sex and the City on television, I'll have to leave it to others to place it in context. From what I can gather, though, it appears to be about four women in Manhattan, not too bright, not too nice and not too deep, who are looking for love, success and shoes. The central figure in the group is Carrie (Sarah Jessica Parker) whose on-again, off-again relationship with Mr Big (Chris Noth) is about to become very much "on" with a huge society wedding and a penthouse 5th Avenue apartment with a closet bigger than the apartment building I live in. Amazingly, it is the closet that causes the most excitement, even when empty.
Meanwhile, Charlotte (Kristin Davis) is blissfully happy with her husband and adopted daughter Lily; Miranda (Cynthia Nixon) is somewhat less than happy to find out that her husband (David Eigenberg) has cheated on her and sex kitten Samantha (Kim Cattrall) is finding life in the shadow of a handsome daytime soap star to be less than fulfilling.
It all comes to a head at the wedding but not before (as well as during and after) we are forced to listen to many, many long conversations mostly about events we have just seen.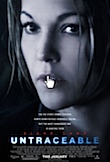 Untraceable is a perfectly serviceable thriller set in rainy Portland. Diane Lane is a widow working the FBI cyber-crime night-shift who discovers a crazed loon stringing up victims in front of a webcam. The more eyeballs he receives the faster his victim dies making everyone complicit in the eventual murder. Director Gregory Hoblit has an unparalelled tv background ("Hill Street Blues", anyone?) and also directed the tight mind-games thriller Fracture last year and Untraceable is better than it sounds, effective and not nearly as exploitative as the trailer led one to believe.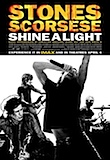 Just like the U2 concert movie earlier this year, most of the people at the front of the Rolling Stones 2006 Beacon Theatre show (recorded for posterity by Martin Scorsese as Shine a Light) watched it via the screens on their cellphones. Heavens, people! Stop trying to record the life going on in front of you and just get in there and live it! (Written from the back row of a darkened cinema on a sunny day). Shine a Light shows the Stones off superbly — the sound is magnificent and the performance (from Jagger in particular) is stunning. Not enough Charlie Watts for my liking but that's a minor quibble.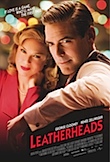 It doesn't take long to establish why the latest George Clooney romantic-comedy has been buried either at sessions no one can get to or cinemas no one wants to visit. Leatherheads is an indulgent romp, feeding off Clooney's nostalgia for old-time football and classic movies — a limited market. Set in 1925 at the birth of professional football, Clooney plays "Dodge" Connelly, an ageing player trying to keep his athletic dreams alive via the unprepossessing Duluth Bulldogs. As a last gasp attempt to get crowds to pro games he signs college star and war hero Carter Rutherford (John Krasinski) to an exorbitant game by game contract and inadvertently changes the sport forever. He also gets hard-boiled newspaper-woman Lexie Littleton (a much less annoying than usual Renée Zellweger) who is trying to uncover the truth about Rutherford's war record. Vaguely reminiscent of fast-paced verbal comedies like His Girl Friday and Preston Sturges' Sullivan's Travels (and even The Sting), the best thing about Leatherheads is Randy Newman's wonderful score.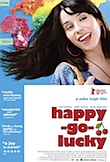 Every great artist has major works and minor works. For Prince, for example, Sign O' The Times is a major work and Alphabet Street Lovesexy isn't. Mike Leigh's major works include Naked, Secrets and Lies and All or Nothing and his minor list features Topsy-Turvy and now Happy-Go-Lucky, about primary school teacher Poppy (Sally Hawkins) and her family and friends. There's not much story and not much development, but I think the reason why Happy-Go-Lucky fails is the lack of empathy for the characters (possibly caused by Leigh not having actors like Brenda Blethyn and Timothy Spall to make the emotional connections for him).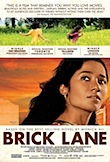 The second half of my contemporary working class London double-feature was Brick Lane, based on a novel I've actually read. On the death of her mother, Nazneen (Tannishtha Chatterjee) is married off to priggish Karim (Christopher Simpson) in London where a life of grimy council flats and racist neighbours awaits. Clumsily condensed and fussily directed, Brick Lane never quite overcomes it's own clichés.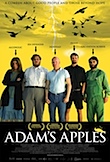 Totally cliché-free and like nothing you have ever seen, Adam's Apples is a very odd black comic fable about a white supremacist, Adam, sent to a remote country church to see out his parole period. There he meets a gaggle of eccentric, damaged or just plain barking characters, not least Ivan the priest (Mads Mikkelsen) who turns the other cheek so often it might as well be inside out. Full of surprises.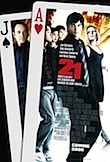 Finally, a couple of disposable (though probably not biodegradable) entertainments for the yoof: 21 is based on a true story about MIT students who use their phenomenal abilities at, er, counting to cheat the blackjack tables in Vegas. MIT is in Massachusetts and central character Ben (Across The Universe's Jim Sturgess) is a fatherless scholarship boy so the film could have been called Good Will Counting. If it had any heart or soul or wit. 21 also features Kate Bosworth and Kevin Spacey in their third film together in less than four years.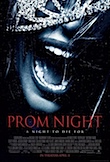 And Prom Night is a run-of-the-mill slasher film featuring a high school science teacher with an infatuation for Brittany Snow (Hairspray). He kills all her family and then, three years later, escapes from detention to wreck her Prom party. Totally forgettable.
Printed in Wellington's Capital Times on Wednesday 11 June, 2008.
Notes on screening conditions: All unremarkable screenings at cinemas notable for their attention to screening quality except for Adam's Apples which is pretty scratchy and has a damaged soundtrack (Paramount) and Shine a Light whichlooked and sounded simply superb at the Embassy.