My favourite post-Oscars quote came from David Thomson in The Guardian: "When the Slumdog mob – Europeans and Indians, adults and kids – took the stage to claim the best picture Oscar, a landmark was being established which directly reflects America's reduced place in the world." And as if to illustrate that very point, this week Hollywood have offered us a piteous prison comedy called Big Stan and Zack and Miri Make a Porno. It's like they aren't even trying anymore.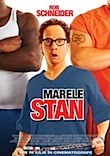 Big Stan is the debut feature by comic actor Rob Schneider, best-known for a pair of ghastly adult comedies featuring his hapless male prostitute alter-ego Deuce Bigelow. Schneider amazingly maintains a solid career (largely via the patronage of his great friend Adam Sandler) but there's no satisfactory explanation for how he was let loose with a camera except that Hollywood is genuinely out of ideas.
Schneider plays a real estate con man who is convicted and sentenced to jail. Terrified at the prospect of imminent anal rape he enlists a martial arts master (David Carradine) to make him, er, impregnable. Like being punched in the swingers by an angry dwarf for 90 minutes.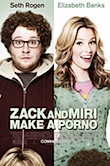 Zack and Miri Make a Porno is exactly what it says on the tin — roommates and best friends since High School, Seth Rogen and Elizabeth Banks need money fast and decide to enter the porn business. Living in freezing, suburban Pennsylvania is barely an obstacle, nor is their lack of experience. What does get in the way (and you can see this coming a mile-off so it's hardly a spoiler) are their own suppressed feelings for each other. Kevin Smith is an enthusiast for great films — he just doesn't make them any more (if he ever did).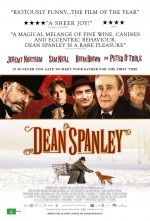 Dean Spanley is a delightful, semi-local, surprise directed by No. 2's Toa Fraser and starring Sam Neill, Bryan Brown and Peter O'Toole. Once a week Fisk Jr (Jeremy Northam) dutifully visits his irascible old father (O'Toole). On an outing to hear an Indian swami talk about reincarnation they meet Dean Spanley (Neill) who, when suitably lubricated, reveals his own experiences with reincarnation (or his own mental befuddlement depending on your point of view).
Utterly charming, moving and sweet, Dean Spanley is a very safe bet for a night out. Fraser is a director with a sure touch and O'Toole is nothing less than a magician — I can't think of a better word for the spell he casts in this film.

Welcome to the Sticks is the biggest film ever to hit France, and an American remake is understandably on the way, but despite it's easy-going drollery it is the same film they've been making in France for years: urban sophisticate gets lessons in living from down-to-earth 'real' people (taxi drivers, gardeners or car valets and in this case postmen). Kad Merad is a Post Office manager under pressure from his wife to get a promotion to somewhere glamorous — the Riviera perhaps. Instead he is transferred to unfashionable Bergues in the far north where his fears of a cultural and climatic no man's land don't quite come true.
The film relies very hard on it's tried and true fish-out-of-water schtick but the boisterous camaraderie between the characters means it easily wins you over in the end.
Printed in Wellington's Capital Times on Wednesday 4 March, 2009.
Notes on screening conditions: Big Stan and Zack and Miri were at Readings during sparsely attended public sessions. Dean Spanley was also at Readings, this time a Glengarry's preview. Welcome to the Sticks has been out a couple of weeks but I've only just got to it — a raucus Sunday afternoon session at the Lighthouse in Petone. They loved it.