I've been grumpy all week for all sorts of reasons and the last thing I needed was a weekend of crappy films but that's what I got. I mean, I'm spending longer writing this review than the writers of Fast & Furious or 17 Again spent on their scripts — put together, probably.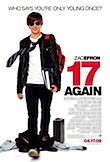 The improbably named Burr Steers is the director of 17 Again but that's where the fun stops. Matthew Perry plays a 37-year-old former high school basketball star who chose the love of his pregnant girlfriend instead of a college scholarship and dug himself deep into a dowdy life of failure and regret. A mysterious bearded janitor, a bridge (a frankly insulting homage to It's a Wonderful Life) and an unspecified magical event put him back in his buff 17-year-old body which he uses to re-engage with his children and get to know his wife again.
I've got some time for the television version of Matthew Perry (did you see "Studio 60"?), and despite his tragic cinema career choices he remains a comic actor who is unafraid of (or unable to suppress) the sadness behind his eyes. Unfortunately, he disappears after 15 minutes to be replaced by High School Musical 's Zac Efron, a smug pretty-boy with some dance moves and no charisma and it is he who carries the film to its desolate conclusion.
Every generation gets a body-swap film — mine got Tom Hanks in Big thank you very much, and I feel a little sorry for kids today who will doubtless feel nostalgic for 17 Again the way their aunties are for 13 Going on 30.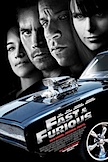 Munters who have been pining nostalgically for Vin Diesel and The Fast and the Furious have had their prayers answered. Some poor career choices for Diesel and other original star Paul Walker mean they reunite for more crash, bang, wallop and some tedious teasing over the differences between souped up imports and muscle cars. Diesel's Dominic Torretto is back in LA looking for the killer of his one true love (Michelle Rodriguez) and Walker's Brian O'Conner is back at the Bureau looking for a drug-trafficking kingpin. And if you thought they might be looking for the same person, then you could well be right.
I'd respect this film more if there was more real car stunts and less digital enhancement. The rest of it is just lifeless.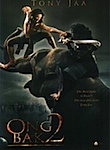 Muay Thai hero Tony Jaa burst on to the scene in 2005 with the earthy action-comedy Ong-bak and his remarkable physical capabilities (along with a seeming absence of any fear) prompted comparisons with Bruce Lee and Jackie Chan — he was going to be the next big Asian action hero. It never quite worked out that way and his new film (Ong bak 2 — no relation to the original apart from the title) demonstrates why that might be. Even when he's undertaking extraordinary feats (running on the backs of a stampeding herd of elephants is the stand-out in this film) he's a charmless performer who is almost impossible to warm to.
This Ong-bak is a big budget historical epic directed by Jaa himself and he plays a young prince, orphaned by rebellion, captured by slave traders and then rescued by bandits. Trained by a blind monk and a friendly bandit father-figure, he rises to the top before going in search of the usurper who now has the throne. Exceedingly, and repetitively, violent Ong bak 2 numbs you into submission.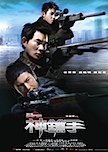 Hong Kong detective flick Infernal Affairs was an indie and arthouse hit a couple of years ago and spawned a Hollywood remake, The Departed, directed by Martin Scorsese. Sniper , by Dante Lam, shares a little of the look and feel of Infernal Affairs without any of the intelligence or depth. An elite marksman from the Hong Kong police special forces has gone rogue. Known as Lincoln (Xiaoming Huang), he supposedly is the only guy who can hit a target from 500 yards in a cross-wind but now he's batting for the other team.
Rookie OJ (Edison Lam) has the same bull-headed arrogance as Lincoln and may be the only one who can stop him – if the powers-that-be ever let him off the leash. Nothing more than stupid macho head-butting and if this film gets remade by Hollywood it won't be by Scorsese – more like Lee Tamahori I should think.
Printed in Wellington's Capital Times on Wednesday 22 April, 2009.
Notes on screening conditions: 17 Again, Fast & Furious and Sniper were all viewed at Readings public screenings and the Fast & Furious crowd would have to have been the messiest I have ever seen. Perhaps they can't actually direct the popcorn into their mouths and that's why it ends up all over the floor. I'm sure this is the reason why we all get treated with contempt at the multiplex — because some of us deserve it. Ong bak 2 was at the Embassy and was too loud, even for me.