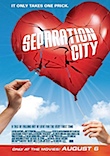 Because privileged white males haven't had a fair suck of the sav in recent times when it comes to arts funding it seems only fair that the Film Commission should try and redress that injustice with the new Tom Scott-scripted comedy Separation City.
Aussie Joel Edgerton plays Simon, a normal kiwi bloke who has a gorgeous intelligent wife, a beautiful house on the beach in Eastbourne, a job steering affairs of state for a cabinet minister and a mid-life crisis caused by nothing more dramatic than a lack of action in the bedroom. He falls for beautiful cellist Katrien who may or may not be Dutch or German but has the cut glass English accent of London-born Rhona Mitra (last seen in skin-tight leather as a vampire in Underworld 3).
She has recently split from her womanising artist husband (German Thomas Kretschmann) and, despite the better judgement of both, they conspire to get it on at a climate change conference in Berlin. Meanwhile good friend Pip (Stephanie Paul) had decided she's a lesbian, her husband Keith (Phil Brown) has started a men's group so he can deal with his emasculation and the Minister's secretary Julie (Michelle Langstone) wants to get it on with either Simon or ratbag Tem (Grant Roa) but doesn't want to be seen as a sex object.
Aussie Les Hill plays the Tom Scott part — the cynical, deadpan Press Gallery hack with the heart of gold — and he gets the best of the dialogue: Scott's clever one-liners are plentiful and delivered with aplomb but neither he nor director Paul Middleditch have managed to locate a beating heart under the flippant surface. It's like watching one of those Circa plays where the cast rush through the emotional and intellectual content because they don't trust their audience and then deliver the gag lines very deliberately to make sure the audience is still there… You could call this Circa-vision.
Most frustratingly, if two scenes at the end are anything to go by, the real message of the film reveals the creators to be about as old school phallocentric as anything produced in the bad old 1970s – conservative and reactionary, it will go down a treat with a certain kind of crowd.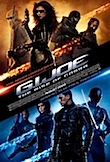 Much more fun (and happily lacking any pretensions to worthiness whatsoever) is G.I. Joe: The Rise of Cobra, a campy romp through the world of bewildering military nano-technology and (again) skin-tight leather. Christopher Eccleston is a fiendish arms dealer stealing his own nano-bot super-weapon back from NATO so he can blackmail the world (or something like that) and only the elite-international-super-special-forces of the G.I. Joes (led by square-jawed Dennis Quaid in the studio and square-jawed Channing Tatum on the ground) can stop him. Much more fun than Transformers, I think I actually intellectually regressed during the film and I am now 118 minutes stupider. And I don't mind.
Coco Avant Chanel is a handsome evocation of the early life of the great fashion icon and it bears an interesting comparison with the Piaf biography La Vie en Rose from two years ago. While there are obvious similarities between them, that film was manic and emotional (like its subject) and Coco is cooler, more distant. Audrey Tautou is typically soulful as proto-feminist Chanel but the story arc is unfortunately fairly predictable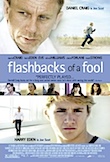 Daniel Craig is using his Bond power for good, helping get indie British films made. He's Exec Producer and star of Flashbacks of a Fool, an otherwise unremarkable piece of psychologically unsophisticated nostalgia. He plays fantastically successful but self-destructive movie star Joe Scott, tormented by guilt over events a generation ago and a continent away. The flashbacks are to a mid-70's summer by the sea, a tentative love that doesn't work out, a broken friendship and a tragedy. Craig is watchable as always though he can't even walk into the sea to top himself without a swagger.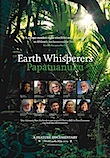 One of the many pleasures with a gig like this one is watching films like Earth Whisperers/Papatuanuku, a film that I would never have considered in my old civilian life but, in fact, I found extremely absorbing. 10 New Zealanders with particular close connections with the land and it's conservation are given brief portraits by writer/director Kathleen Gallagher and the film is like a sampler box – each of these stories would be worthy of a longer treatment. Specifically, Charles Royal a chef specialising in traditional maori foods with raw materials gathered from walks in the bush, and Jim O'Gorman, the Otago organic farmer, left me wanting to know more: worth seeking out.
Printed in Wellington's Capital Times on Wednesday 12 August, 2009.
Notes on screening conditions: Earth Whisperers was in the new 10 seater mini-lounge (rather amusingly known as Cinema 5) at the Lighthouse in Petone. For a small room it's pretty much perfect — good size screen, nice sound, digital projection has good colour balance. Whatever device is upscaling the source (the projector, the media player?), the projector can't really produce hi-def and movement at the same time which can get a little wearying. But if you are in the market for a bespoke home theatre you should check it out as the Werry's demonstrate what can be done with a small room dedicated to the task. On the other hand, Flashbacks of a Fool was screened digitally in the Bergman room at the Paramount and was barely acceptable.