So, it's the school holidays and the nippers are bouncing off the walls. You're not allowed to just leave them in the car while you play the pokies anymore so it's time to get creative. There are plenty of kid-friendly movie options around and the only drawback is that you might have to sit and watch with them.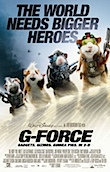 In G‑Force 3D guinea pigs save the world from – actually I can't tell you as the twist is quite a good one. A top secret research project involving Zach Galifianakis (The Hangover) and rodents with the voices of Nic Cage, Sam Rockwell and Penélope Cruz is pressed into service when an entire consumer brand (toasters, coffee makers, etc) goes berserk. The animation is first class (and CGI rodents are always cute) but the film as a whole never really gets going. It's a Bruckheimer production so was probably consumer tested beyond endurance.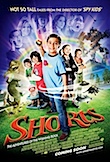 Another fictional consumer brand gets a pummelling in this new era of anti-commercialism in Shorts , Robert Rodriguez' spunky and inventive, low budget effort. Black Industries make a Black Box – an all-in-one portable everything device that turns out not to be nearly as cool as the rainbow magic wishing stone that causes havoc everywhere it goes. Pitched slightly younger than G‑Force, and without the polish, it is still worth a look.

Evidently filmmakers think kids need a helping hand telling the goodies from the baddies – the "Black" family in Shorts are followed by the "De Noirs" (geddit?) in The Secret of Moonacre a deeply uninteresting adaptation of J.K. Rowling's favourite book. Orphan Maria Merryweather (Dakota Blue Richards from The Golden Compass) goes to live with grumpy Uncle Benjamin (miscast Ioan Gruffudd) and discovers she is, in fact, a Moon Princess destined to save the valley from, er, the Moon. Don't waste your time with Moonacre – not funny, not romantic and not dramatic.

If your five-year-olds are happy reading subtitles then take them to the Japanese language version of Ponyo, otherwise wait for the one with the Hollywood voices. Like all Miyazaki, it's glorious to look at and weird as all get out.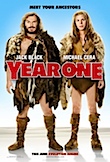 Older kids don't have to sneak into Year One to feel like they're getting a dose of grown-up comedy as it's rated a generous M. Jack Black and the adorable Michael Cera play hunter-gatherers who leave the village and find themselves in Sodom, just before all the smiting. I laughed quite a lot but the woman sitting two seats away snored all the way through – your mileage may vary.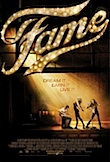 If your teens have grown out of High School Musical but still have very poor taste in music they'll get a kick out of the remake of Fame. A mixture of talented young people from both sides of the tracks go to the fabled New York High School for the Performing Arts and learn whether they can be stars or not with the help of Frasier and Lilith from "Cheers". I thought it was quite watchable but my sister, a Fame aficionado from way back, was disappointed.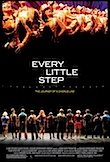 If you want to know what really happens to the kids from Fame when they go out in to the big bad world don't miss Every Little Step, a splendid and moving documentary about the auditions for the 2007 Broadway revival of A Chorus Line. I'm a showbiz kid, so it was just catnip to me, but the inherent drama of a long and rigorous selection process should appeal to anyone not ruined by those awful Idol shows.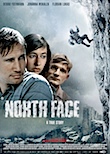 Finally, some left-overs for the grown-ups. North Face is the story of the race to get to the top of the Eiger mountain against the backdrop of Nazi preparations for world domination. It's definitely not for vertigo sufferers but the alpine scenery is stunning. Sadly, the film fails to manufacture much tension back down on the ground.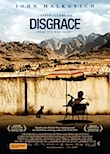 Steve Jacobs' Disgrace is a little miracle – a film based on a great book that manages to keep almost all the nuance and subtext alive, as well as add a little of its own. J.M Coetzee's Booker Prize winning novel is about academic malcontent David Lurie (John Malkovich), yet after the film my companion and I were much more interested in understanding his daughter Lucy (played by newcomer Jessica Haines). Disgrace is the only film this week that you will be thinking about long after you have left the cinema.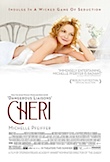 20 years ago Malkovich conspired with screenwriter Christopher Hampton, director Stephen Frears and actor Michelle Pfeiffer to make one of the most memorable films of the 80s, Dangerous Liaisons. While Malkovich is missing, the others have reunited for the quietly intelligent Chéri, based on two novels by Colette. Chéri is handsome young Rupert Friend (currently on screen as Prince Albert in The Young Victoria), who falls in love with the beautiful, but much older, courtesan Lea (Pfeiffer). Actually, they fall in love with each other but it is not to be. Pfeiffer does a lovely job as a woman slowly realising that age reduces her choices.
Printed in Wellington's Capital Times on Wednesday 30 September, 2009.