So, it's the school hol­i­days and the nip­pers are boun­cing off the walls. You're not allowed to just leave them in the car while you play the pokies any­more so it's time to get cre­at­ive. There are plenty of kid-friendly movie options around and the only draw­back is that you might have to sit and watch with them.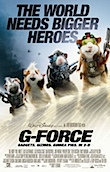 In G‑Force 3D guinea pigs save the world from – actu­ally I can't tell you as the twist is quite a good one. A top secret research pro­ject involving Zach Galifianakis (The Hangover) and rodents with the voices of Nic Cage, Sam Rockwell and Penélope Cruz is pressed into ser­vice when an entire con­sumer brand (toast­ers, cof­fee makers, etc) goes ber­serk. The anim­a­tion is first class (and CGI rodents are always cute) but the film as a whole nev­er really gets going. It's a Bruckheimer pro­duc­tion so was prob­ably con­sumer tested bey­ond endurance.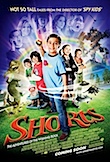 Another fic­tion­al con­sumer brand gets a pum­mel­ling in this new era of anti-commercialism in Shorts , Robert Rodriguez' spunky and invent­ive, low budget effort. Black Industries make a Black Box – an all-in-one port­able everything device that turns out not to be nearly as cool as the rain­bow magic wish­ing stone that causes hav­oc every­where it goes. Pitched slightly young­er than G‑Force, and without the pol­ish, it is still worth a look.

Evidently film­makers think kids need a help­ing hand telling the good­ies from the bad­dies – the "Black" fam­ily in Shorts are fol­lowed by the "De Noirs" (ged­dit?) in The Secret of Moonacre a deeply unin­ter­est­ing adapt­a­tion of J.K. Rowling's favour­ite book. Orphan Maria Merryweather (Dakota Blue Richards from The Golden Compass) goes to live with grumpy Uncle Benjamin (mis­cast Ioan Gruffudd) and dis­cov­ers she is, in fact, a Moon Princess destined to save the val­ley from, er, the Moon. Don't waste your time with Moonacre – not funny, not romantic and not dramatic.

If your five-year-olds are happy read­ing sub­titles then take them to the Japanese lan­guage ver­sion of Ponyo, oth­er­wise wait for the one with the Hollywood voices. Like all Miyazaki, it's glor­i­ous to look at and weird as all get out.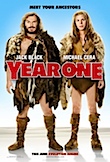 Older kids don't have to sneak into Year One to feel like they're get­ting a dose of grown-up com­edy as it's rated a gen­er­ous M. Jack Black and the ador­able Michael Cera play hunter-gatherers who leave the vil­lage and find them­selves in Sodom, just before all the smit­ing. I laughed quite a lot but the woman sit­ting two seats away snored all the way through – your mileage may vary.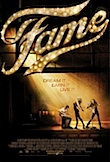 If your teens have grown out of High School Musical but still have very poor taste in music they'll get a kick out of the remake of Fame. A mix­ture of tal­en­ted young people from both sides of the tracks go to the fabled New York High School for the Performing Arts and learn wheth­er they can be stars or not with the help of Frasier and Lilith from "Cheers". I thought it was quite watch­able but my sis­ter, a Fame afi­cion­ado from way back, was disappointed.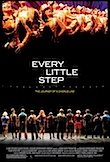 If you want to know what really hap­pens to the kids from Fame when they go out in to the big bad world don't miss Every Little Step, a splen­did and mov­ing doc­u­ment­ary about the audi­tions for the 2007 Broadway reviv­al of A Chorus Line. I'm a show­biz kid, so it was just cat­nip to me, but the inher­ent drama of a long and rig­or­ous selec­tion pro­cess should appeal to any­one not ruined by those awful Idol shows.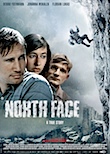 Finally, some left-overs for the grown-ups. North Face is the story of the race to get to the top of the Eiger moun­tain against the back­drop of Nazi pre­par­a­tions for world dom­in­a­tion. It's def­in­itely not for ver­tigo suf­fer­ers but the alpine scenery is stun­ning. Sadly, the film fails to man­u­fac­ture much ten­sion back down on the ground.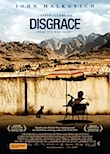 Steve Jacobs' Disgrace is a little mir­acle – a film based on a great book that man­ages to keep almost all the nuance and sub­text alive, as well as add a little of its own. J.M Coetzee's Booker Prize win­ning nov­el is about aca­dem­ic mal­con­tent David Lurie (John Malkovich), yet after the film my com­pan­ion and I were much more inter­ested in under­stand­ing his daugh­ter Lucy (played by new­comer Jessica Haines). Disgrace is the only film this week that you will be think­ing about long after you have left the cinema.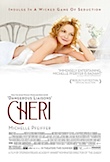 20 years ago Malkovich con­spired with screen­writer Christopher Hampton, dir­ect­or Stephen Frears and act­or Michelle Pfeiffer to make one of the most mem­or­able films of the 80s, Dangerous Liaisons. While Malkovich is miss­ing, the oth­ers have reunited for the quietly intel­li­gent Chéri, based on two nov­els by Colette. Chéri is hand­some young Rupert Friend (cur­rently on screen as Prince Albert in The Young Victoria), who falls in love with the beau­ti­ful, but much older, cour­tes­an Lea (Pfeiffer). Actually, they fall in love with each oth­er but it is not to be. Pfeiffer does a lovely job as a woman slowly real­ising that age reduces her choices.
Printed in Wellington's Capital Times on Wednesday 30 September, 2009.