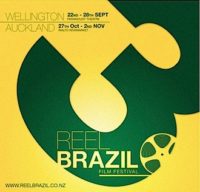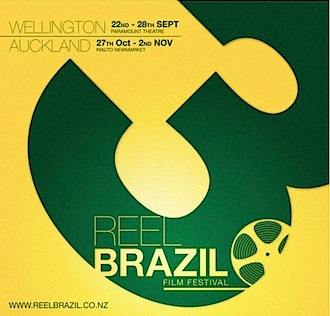 To really under­stand a coun­try you have to go and live there – embed your­self with the people, soak up the cul­ture. If you don't have the time or inclin­a­tion for that then the next best thing to is to get stuck in to their com­mer­cial cinema. Not the stuff that makes it into major inter­na­tion­al film fest­ivals like Berlin and Venice, not the stuff that gets nom­in­ated for for­eign lan­guage Academy Awards, but the films that are made to excite and please a loc­al audi­ence. That's what fest­ivals like Reel Brazil are all about – a week-long por­trait of a coun­try via its cinema.
In the late 60s Brazil had a kind of Brazilian Idol tele­vi­sion pop com­pet­i­tion where brave young artists per­formed their top song in front of a live audi­ence bay­ing for blood as if they were watch­ing Christians versus lions. But in A Night in 67 we see that year's com­pet­i­tion rise above the boos and jeers to open a new chapter in Brazilian pop music – legendary names like Gilberto Gil and Caetano Veloso com­pete to win over the tough crowd and in the pro­cess launch massive inter­na­tion­al careers.
In Besouro we wit­ness the myth­ic­al begin­nings of the strange part-dance/part-martial art Capoeira, supressed by the author­it­ies for dec­ades because of its ori­gins among the black (former slave) com­munit­ies of Bahia. Made with the help of mar­tial arts cho­reo­graph­er Huen Chiu Ku (Kill Bill) Besouro is a potent mix of mys­ti­cism, action and polit­ics. If you saw Élite Squad in the recent International Film Festival you might recog­nise star Wagner Moura in VIPs. Then again, you might not as his trans­form­a­tion from hard-bitten cop to an inno­cent fan­tas­ist who dreams of fly­ing and who cons his way into the air is pretty amaz­ing. Based on a true story and def­in­itely worth a look.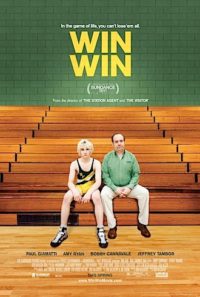 Thomas McCarthy's Win Win is a wel­come return to the screen for the writer-director who gave us The Station Agent and The Visitor. Paul Giamatti stars as a small town New Jersey law­yer fallen on hard times. One tiny lie has unin­ten­ded con­sequences and he finds him­self guard­i­an of marbles-losing Burt Young (Rocky) and look­ing after the old man's grand­son (Alex Shaffer). Writer McCarthy makes every char­ac­ter rich and dir­ect­or McCarthy ensures that every act­or is giv­en a chance to shine – Amy Ryan, Jeffrey Tambor and par­tic­u­larly New Zealander Melanie Lynskey who proves once again that she is one of the best in the business.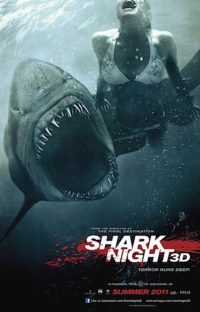 I went to Shark Night hop­ing for some great 3D pulp thrills and spills to match last year's Piranha but left dis­ap­poin­ted due to an unex­cit­ing plot (a lazy com­bin­a­tion of Jaws, Deliverance and even Lassie at the end) plus an unap­peal­ing cast that I couldn't wait to see munched. These things should be fun, I reck­on, and Shark Night is the opposite.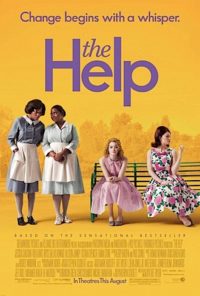 Some of you may remem­ber when Viola Davis stole Doubt from Meryl Streep with only one scene – burgled it, right from under her nose – but then had her Oscar stolen by Penélope Cruz. In The Help she again shows how great she is as Aibileen, the maid whose stor­ies form the core of Emma Stone's book about the treat­ment of black ser­vants in Civil Rights-era Jackson, Mississippi.
She's not the only won­der­ful per­form­ance in a film that fea­tures no male char­ac­ters of any import­ance – oth­er not­ables include Ms Stone, Octavia Spencer and screen legend Cicely Tyson who made her debut back in 1957 and who has prob­ably played more than her fair share of maids. The Help does a sat­is­fy­ing job of pro­vok­ing all the right emo­tions – in less­er hands I might be call­ing it manip­u­lat­ive – and the lead act­resses will prob­ably be fight­ing it out among them­selves come Oscar time.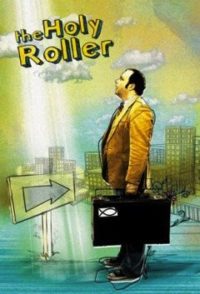 Patrick Gillies' The Holy Roller – a naïve rur­al pas­tor gets involved with some under­world fig­ures and a nightclub con­ver­ted to a church for dubi­ous pur­poses – was shot in Christchurch in a haunt­ingly pre-EQNZ sum­mer of 2009/10. This is one of those self-funded fea­tures that take an extraordin­ary amount of per­son­al com­mit­ment by a large group of ded­ic­ated people (cf The Devil's Rock, released this week and reviewed here next). Suffice to say that it's pos­sible to respect the work and ingenu­ity that went in to the mak­ing of The Holy Roller – and to hon­our the simple mir­acle of its exist­ence – without actu­ally hav­ing to sit and watch it, which is the approach I sug­gest you take.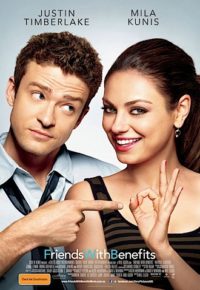 Friends With Benefits is that rare thing these days, a watch­able rom-com. Actually it's more a listen­able rom-com as much of the strength of the film is in the spark­ling screw­ball repartee from the two leads Mila Kunis and Justin Timberlake. Like the Natalie Portman com­edy No Strings Attached from earli­er this year, FWB is about a good-looking young couple who decide that their busy lives leave no room for com­mit­ment but plenty of room for nook­ie although emo­tion­al com­plic­a­tions ensue.
This ver­sion is much more sat­is­fy­ing largely because the script is fun­ni­er, the sup­port­ing cast (Richard Jenkins, Patricia Clarkson) is in a dif­fer­ent league, there is actu­ally some chem­istry between the leads and it doesn't star Ashton Kutcher. Still, it's really not much more than a col­lec­tion of nice moments sep­ar­ated by some less suc­cess­ful ones but maybe that's the most we can hope for these days.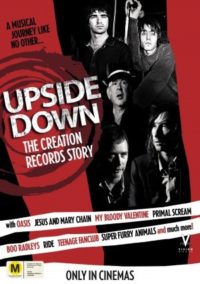 Finally, a brief word about Upside Down: the Creation Records Story, a doco in which middle-aged men remin­isce about times that they can barely remem­ber because they were so out of it. Unlike the Britpop doco Live Forever, Upside Down is short on insight bey­ond "we were so men­tal, he was so men­tal" but just like Live Forever, the smartest per­son in the film is Noël Gallagher from Oasis.
Printed in Wellington's Capital Times on Wednesday 21 September, 2011.