To really understand a country you have to go and live there — embed yourself with the people, soak up the culture. If you don't have the time or inclination for that then the next best thing to is to get stuck in to their commercial cinema. Not the stuff that makes it into major international film festivals like Berlin and Venice, not the stuff that gets nominated for foreign language Academy Awards, but the films that are made to excite and please a local audience. That's what festivals like Reel Brazil are all about — a week-long portrait of a country via its cinema.
In the late 60s Brazil had a kind of Brazilian Idol television pop competition where brave young artists performed their top song in front of a live audience baying for blood as if they were watching Christians versus lions. But in A Night in 67 we see that year's competition rise above the boos and jeers to open a new chapter in Brazilian pop music — legendary names like Gilberto Gil and Caetano Veloso compete to win over the tough crowd and in the process launch massive international careers.
In Besouro we witness the mythical beginnings of the strange part-dance/part-martial art Capoeira, supressed by the authorities for decades because of its origins among the black (former slave) communities of Bahia. Made with the help of martial arts choreographer Huen Chiu Ku (Kill Bill) Besouro is a potent mix of mysticism, action and politics. If you saw Elite Squad in the recent International Film Festival you might recognise star Wagner Moura in VIPs. Then again, you might not as his transformation from hard-bitten cop to an innocent fantasist who dreams of flying and who cons his way into the air is pretty amazing. Based on a true story and definitely worth a look.
Thomas McCarthy's Win Win is a welcome return to the screen for the writer-director who gave us The Station Agent and The Visitor. Paul Giamatti stars as a small town New Jersey lawyer fallen on hard times. One tiny lie has unintended consequences and he finds himself guardian of marbles-losing Burt Young (Rocky) and looking after the old man's grandson (Alex Shaffer). Writer McCarthy makes every character rich and director McCarthy ensures that every actor is given a chance to shine — Amy Ryan, Jeffrey Tambor and particularly New Zealander Melanie Lynskey who proves once again that she is one of the best in the business.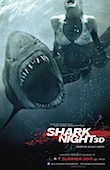 I went to Shark Night hoping for some great 3D pulp thrills and spills to match last year's Piranha but left disappointed due to an unexciting plot (a lazy combination of Jaws, Deliverance and even Lassie at the end) plus an unappealing cast that I couldn't wait to see munched. These things should be fun, I reckon, and Shark Night is the opposite.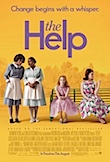 Some of you may remember when Viola Davis stole Doubt from Meryl Streep with only one scene — burgled it, right from under her nose — but then had her Oscar stolen by Penélope Cruz. In The Help she again shows how great she is as Aibileen, the maid whose stories form the core of Emma Stone's book about the treatment of black servants in Civil Rights-era Jackson, Mississippi.
She's not the only wonderful performance in a film that features no male characters of any importance — other notables include Ms Stone, Octavia Spencer and screen legend Cicely Tyson who made her debut back in 1957 and who has probably played more than her fair share of maids. The Help does a satisfying job of provoking all the right emotions — in lesser hands I might be calling it manipulative — and the lead actresses will probably be fighting it out among themselves come Oscar time.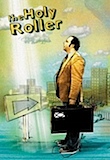 Patrick Gillies' The Holy Roller — a naive rural pastor gets involved with some underworld figures and a nightclub converted to a church for dubious purposes — was shot in Christchurch in a hauntingly pre-EQNZ summer of 2009/10. This is one of those self-funded features that take an extraordinary amount of personal commitment by a large group of dedicated people (cf The Devil's Rock, released this week and reviewed here next). Suffice to say that it's possible to respect the work and ingenuity that went in to the making of The Holy Roller — and to honour the simple miracle of its existence — without actually having to sit and watch it, which is the approach I suggest you take.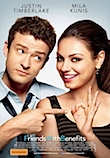 Friends With Benefits is that rare thing these days, a watchable rom-com. Actually it's more a listenable rom-com as much of the strength of the film is in the sparkling screwball repartee from the two leads Mila Kunis and Justin Timberlake. Like the Natalie Portman comedy No Strings Attached from earlier this year, FWB is about a good-looking young couple who decide that their busy lives leave no room for commitment but plenty of room for nookie although emotional complications ensue.
This version is much more satisfying largely because the script is funnier, the supporting cast (Richard Jenkins, Patricia Clarkson) is in a different league, there is actually some chemistry between the leads and it doesn't star Ashton Kutcher. Still, it's really not much more than a collection of nice moments separated by some less successful ones but maybe that's the most we can hope for these days.
Finally, a brief word about Upside Down: the Creation Records Story, a doco in which middle-aged men reminisce about times that they can barely remember because they were so out of it. Unlike the Britpop doco Live Forever, Upside Down is short on insight beyond "we were so mental, he was so mental" but just like Live Forever, the smartest person in the film is Noel Gallagher from Oasis.
Printed in Wellington's Capital Times on Wednesday 21 September, 2011.