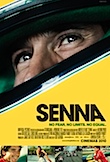 Despite my positive review for TT3D last week, I'm not a huge motorsport fan. In 1996 I worked on the last Nissan Mobil 500 race around the waterfront and couldn't see the appeal of watching cars go belting around the same corner over and over again. In that race you couldn't even tell who was winning, it was all such a blur. In fact, the only time I've ever watched Formula 1 was when I channel surfed on to some late night coverage one Sunday night in 1994 just before going to bed. Two corners (about 30 seconds) later, Ayrton Senna was dead. It was pretty freaky, let me tell you.
So, I knew (as all audiences must) that Asif Kapadia's brilliant documentary Senna was going to end in tragedy. What I didn't know was how riveting it was going to be from beginning to end. Senna works because it is first and foremost a portrait of a compelling character — a charismatic, confident but humble young man who understood the risks he took and fought to balance those risks with his innate desire to race and race hard — but when the politics of Formula 1 took the control of those risks out of his hands there you could see there was only going to be one result.
Using only archive footage, with no narrator and no talking heads — the story is told through audio interviews with many of the characters — Senna is exemplary documentary storytelling and one of the very best films of the year.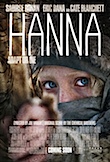 Joe Wright's globe-trotting thriller Hanna is properly puzzling. After due consideration I think I like it but I can imagine some viewers finding the abrupt shifts in tone and the unexpected (and arguably unearned) comedic moments too distracting. Hanna (Saoirse Ronan from The Lovely Bones) is a teenage girl, living in a remote cabin somewhere in the Arctic Circle with dad Eric Bana. He's a former spook who somehow escaped when dodgy CIA operative Cate Blanchett turned on him when Hanna was just a toddler.
Ever since then he's been plotting his revenge and Hanna is to be the instrument of it. She's a killing machine, trained for one purpose and once unleashed she commences her mission with commendable single-mindedness. Except the outside world surprises her, and the people she meets (the ones not trying to kill her, at least) suggest her father has missed out a lot about the positive side of human nature and what it feels like to be a teenager.
So, the film alternates between well-constructed violent action set-pieces (featuring an often punishingly loud soundtrack by the Chemical Brothers) and the coming-of-age character stuff. The question then becomes which strand of the story will decide the character's fate. There's a lot to enjoy in Hanna, not least Wright's intelligent use of unusual locations, but it ultimately feels like an opportunity missed. At the beginning (and the end) Hanna says to a character she's just shot, "I just missed your heart" and that goes for the film as a whole too, I think.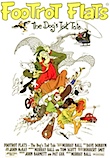 I'd like to commend Event Cinemas for celebrating the 25th anniversary of the Kiwi classic Footrot Flats: The Dog's Tail Tale by putting the new digitally cleaned up version back on the big screen for a couple of weeks. I hadn't seen it since it first opened at the Embassy back in 1987 and was pleased to see that the animation had scrubbed up pretty well and that the humour remained intact. There are many pleasures, not least (greatest living New Zealander) John Clarke's lugubrious vocal performance as Wal.
It's good to be reminded that there was a time when one of the main plot threads in a New Zealand movie could be the impending visit of an All Black selector to watch the annual grudge match between Raupo and The Mill Team. Like another Herbs' song (from the same era as Footrot Flats' "Slice of Heaven") once said so sagely: "Long ago, was so long ago."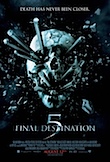 Final Destination 5 is best described as a Final Destination film. Like the Saw movies, it knows that success or failure is built on meeting audience expectation — anything over and above that is gravy. For the uninitiated, the premise is simple: good looking young person has a premonition about an impending disaster and saves his good looking young mates from otherwise certain death. But somehow they've cheated fate and one by one, in ways that could only have been invented by ACC ad campaign copywriters, they get what's coming to them.
Unlike the Saw films, though, their fate isn't dictated by character or behaviour. These are ordinary (good looking) citizens who are not being punished for primal sins or deep personality flaws. The message is simple: somewhere there's a badly maintained air conditioning unit with your name on it. And there's nothing you can do — being a better person isn't going to save you. Which is a pretty ugly and dramatically unsatisfying message when you think about it.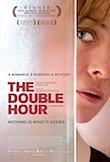 Italian thriller The Double Hour played in last year's Film Festival so my memory is hazy, but as I recall I thought its twists and turns weren't clever so much as cheating by needing large amounts of audience credulity. A lonely hotel chambermaid (Ksenia Rappoport) starts a passionate relationship with ex-cop Filippo Timi after they meet speed dating. He's a security guard for an Italian billionaire and while they are dallying up at his country house they are robbed and beaten. She loses her memory, he loses his job, and then we get to see a plot ravel and unravel, ending with an resolution you will either buy or you won't. I didn't.
Printed in Wellington's Capital Times on Wednesday 7 September, 2011.