I believe that it should be illegal to even mention the word Christmas in any month other than December. Yup, illegal. No one should be allowed to even breathe it, let alone have parades, display mince pies in supermarkets or throw staff parties. If, as a once-great nation, we can restrict firework sales to three days before Guy Fawkes I'm sure we can manage to pull our collective yuletide-obsessed heads in for a few weeks and focus all that attention on only one month a year.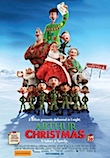 At least that's what I thought until last Friday. That was when I saw the new picture from England's Aardman Animation, Arthur Christmas. I was prepared, based on my aforementioned bah-humbuggery — and some unprepossessing trailers — to be scornful and yet I was won over. Won over to the extent that I might as well be wrapped in tinsel with a fairy on top. Arthur Christmas made me believe in Christmas a week before I was ready.
This film is digital 3D rather than the stop-motion clay models that made Aardman famous, but the invention, wit, pace, structure and commitment to theme are all securely in place, brought to life by an awesome UK voice cast (Jim Broadbent and Bill Nighy both do outstanding work) and some brilliantly clever visuals.
Arthur (James McAvoy) is the pimply younger son of Santa (Broadbent), kept well out of the way of the military-style international present distribution operation overseen by big bro Steve (Hugh Laurie) from their North Pole fortress. The job of Santa is handed down from father to son and it's looking like this Santa is ready for retirement but when Steve's system breaks down and one wee girl looks like missing out on her present Arthur and Grandsanta (Nighy) bring the reindeer and sleigh out of mothballs and go to the rescue.
Against all expectation, I adored Arthur Christmas and I can see it becoming a bit of a tradition at my place. We'll listen to the Queen's Speech on the old cat's whisker (or the internet or whatever) and then power up the big screen for a grand Christmas laugh and cry. Ho ho ho, rest you, merry and all that.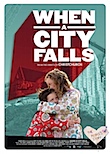 Two new Kiwi indie features are in cinemas now. One is essential and the other a little less so. When a City Falls is a powerful and emotional — and ultimately uplifting — documentary about the people of Christchurch and their responses to the earthquakes that continue to blight their lives. I hadn't realised the extent to which I had (consciously or unconciously) avoided coverage of the events. I think I knew how much media-invoked trauma I could cope with and the answer was not much.
With the aid of some distance — and sensitive direction from Gerard Smyth — I could cope with When a City Falls and I'm grateful for it. The film covers so many issues coming out of the disaster (including class, geology, economics, urban design) that even though I'm sure there is more to be said, we now have a very profound first word on the subject.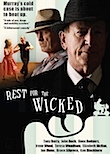 Rest for the Wicked is an oddball, slightly confused but charming, little thriller about an ageing cop (Tony Barry) going undercover in an Auckland rest home to track down a killer (John Bach). Chief pleasure is seeing lots of experienced, familiar, veteran faces like Ian Mune, Ilona Rodgers, Bruce Allpress and Elizabeth McRae all given some scenery to chew. It's a bit like a Telethon.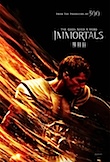 Tarsem Singh's Immortals is a noisy embarrassment. Singh's last feature, the rarely-seen The Fall, showed that he had a great eye for colour, landscape and architecture. Immortals is studio-shot and green screen so the colour pallet is all the same muted clay, there's no real outdoors or sky and there's no sense of physical scale to the environment — just a painted digital one.
Theseus (new Superman Henry Cavill) is a mortal given a bit of a leg up by Zeus (Luke Evans) in the hopes he will lead the Greeks against mad King Hyperion (Mickey Rourke) who wants to use a magic bow and some titans to enslave the entire world. Repetitive, humourless and macho to a fault, Immortals breaks no new ground and therefore will soon be the opposite of immortal.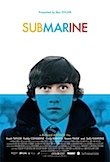 Talking of breaking no new ground, Richard Ayoade's Submarine feels very much like a film we've seen before: an eccentric teen falls for the pretty — but equally oddball — girl who teaches him how to be himself. A classic post-modern coming-of-age story in other words. This one's set in 1980s Wales so there's plenty of opportunity to laugh at how much things have changed since then — music, haircuts, etc.
Maybe I'm a little bit sensitive about this one as our hero is almost exactly the same age (and psychological type) I would have been then and I can't possibly have been that annoying. Still, Ayoade (a well-known face in British TV comedies) has a good ear for a joke but I wonder if the great timing in Submarine isn't the work of genius editor Chris Dickens who pumped up Shaun of the Dead, Hot Fuzz and won an Oscar for Slumdog Millionaire ?
Printed in Wellington's Capital Times on Wednesday 30 November, 2011.