I believe that it should be illeg­al to even men­tion the word Christmas in any month oth­er than December. Yup, illeg­al. No one should be allowed to even breathe it, let alone have parades, dis­play mince pies in super­mar­kets or throw staff parties. If, as a once-great nation, we can restrict fire­work sales to three days before Guy Fawkes I'm sure we can man­age to pull our col­lect­ive yuletide-obsessed heads in for a few weeks and focus all that atten­tion on only one month a year.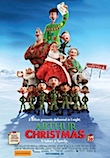 At least that's what I thought until last Friday. That was when I saw the new pic­ture from England's Aardman Animation, Arthur Christmas. I was pre­pared, based on my afore­men­tioned bah-humbuggery – and some unpre­pos­sess­ing trail­ers – to be scorn­ful and yet I was won over. Won over to the extent that I might as well be wrapped in tin­sel with a fairy on top. Arthur Christmas made me believe in Christmas a week before I was ready.
This film is digit­al 3D rather than the stop-motion clay mod­els that made Aardman fam­ous, but the inven­tion, wit, pace, struc­ture and com­mit­ment to theme are all securely in place, brought to life by an awe­some UK voice cast (Jim Broadbent and Bill Nighy both do out­stand­ing work) and some bril­liantly clev­er visuals.
Arthur (James McAvoy) is the pimply young­er son of Santa (Broadbent), kept well out of the way of the military-style inter­na­tion­al present dis­tri­bu­tion oper­a­tion over­seen by big bro Steve (Hugh Laurie) from their North Pole fort­ress. The job of Santa is handed down from fath­er to son and it's look­ing like this Santa is ready for retire­ment but when Steve's sys­tem breaks down and one wee girl looks like miss­ing out on her present Arthur and Grandsanta (Nighy) bring the reindeer and sleigh out of moth­balls and go to the rescue.
Against all expect­a­tion, I adored Arthur Christmas and I can see it becom­ing a bit of a tra­di­tion at my place. We'll listen to the Queen's Speech on the old cat's whisker (or the inter­net or whatever) and then power up the big screen for a grand Christmas laugh and cry. Ho ho ho, rest you, merry and all that.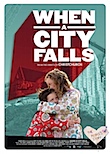 Two new Kiwi indie fea­tures are in cinemas now. One is essen­tial and the oth­er a little less so. When a City Falls is a power­ful and emo­tion­al – and ulti­mately uplift­ing – doc­u­ment­ary about the people of Christchurch and their responses to the earth­quakes that con­tin­ue to blight their lives. I hadn't real­ised the extent to which I had (con­sciously or uncon­ciously) avoided cov­er­age of the events. I think I knew how much media-invoked trauma I could cope with and the answer was not much.
With the aid of some dis­tance – and sens­it­ive dir­ec­tion from Gerard Smyth – I could cope with When a City Falls and I'm grate­ful for it. The film cov­ers so many issues com­ing out of the dis­aster (includ­ing class, geo­logy, eco­nom­ics, urb­an design) that even though I'm sure there is more to be said, we now have a very pro­found first word on the subject.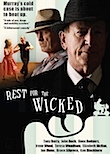 Rest for the Wicked is an oddball, slightly con­fused but charm­ing, little thrill­er about an age­ing cop (Tony Barry) going under­cov­er in an Auckland rest home to track down a killer (John Bach). Chief pleas­ure is see­ing lots of exper­i­enced, famil­i­ar, vet­er­an faces like Ian Mune, Ilona Rodgers, Bruce Allpress and Elizabeth McRae all giv­en some scenery to chew. It's a bit like a Telethon.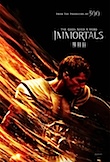 Tarsem Singh's Immortals is a noisy embar­rass­ment. Singh's last fea­ture, the rarely-seen The Fall, showed that he had a great eye for col­our, land­scape and archi­tec­ture. Immortals is studio-shot and green screen so the col­our pal­let is all the same muted clay, there's no real out­doors or sky and there's no sense of phys­ic­al scale to the envir­on­ment – just a painted digit­al one.
Theseus (new Superman Henry Cavill) is a mor­tal giv­en a bit of a leg up by Zeus (Luke Evans) in the hopes he will lead the Greeks against mad King Hyperion (Mickey Rourke) who wants to use a magic bow and some titans to enslave the entire world. Repetitive, humour­less and macho to a fault, Immortals breaks no new ground and there­fore will soon be the oppos­ite of immortal.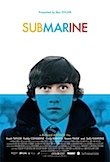 Talking of break­ing no new ground, Richard Ayoade's Submarine feels very much like a film we've seen before: an eccent­ric teen falls for the pretty – but equally oddball – girl who teaches him how to be him­self. A clas­sic post-modern coming-of-age story in oth­er words. This one's set in 1980s Wales so there's plenty of oppor­tun­ity to laugh at how much things have changed since then – music, hair­cuts, etc.
Maybe I'm a little bit sens­it­ive about this one as our hero is almost exactly the same age (and psy­cho­lo­gic­al type) I would have been then and I can't pos­sibly have been that annoy­ing. Still, Ayoade (a well-known face in British TV com­ed­ies) has a good ear for a joke but I won­der if the great tim­ing in Submarine isn't the work of geni­us edit­or Chris Dickens who pumped up Shaun of the Dead, Hot Fuzz and won an Oscar for Slumdog Millionaire ?
Printed in Wellington's Capital Times on Wednesday 30 November, 2011.