Time to clear the sum­mer hol­i­day back­log so that the next time it rains you'll have an idea of what you should go and see. There's plenty to choose from – for all ages – and there's a bunch more to come too.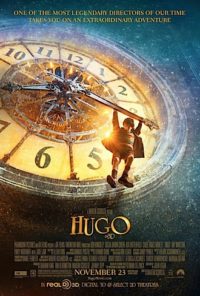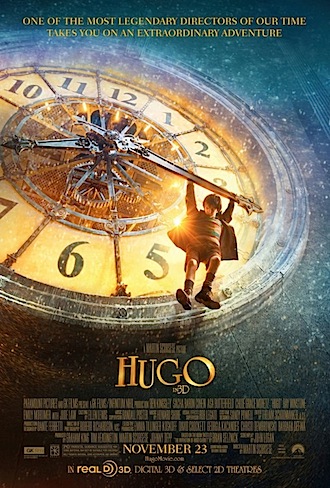 Best thing on at the moment is Martin Scorsese's first "kids" film, Hugo, but it took a second view­ing for con­firm­a­tion. It is a gor­geous love let­ter to cinema, a plea for decent archives, a cham­pi­on of the latest tech­no­logy – all Marty's cur­rent pas­sions – but it's also about some­thing more, some­thing universal.
Hugo Cabret (Asa Butterfield) is a little orphan ragamuffin hid­ing in the walls of a great Paris rail­way sta­tion, wind­ing the clocks and try­ing to repair a broken auto­maton that he believes con­tains a mes­sage from his dead fath­er (Jude Law). While steal­ing parts from the sta­tion toy shop – and its sad and grumpy old own­er – Hugo meets the old man's god-daughter (Chloë Grace Moretz) and between them they try and unravel the mys­tery of the auto­maton and why Papa Georges (Ben Kingsley) is so unhappy. Hugo is a mov­ing story about repair – the kind of redemp­tion that comes when you don't write off and dis­card broken machines – or broken people.
Scorsese abso­lutely 'gets' 3D and uses it with skill and dar­ing, mak­ing con­nec­tions between the very latest cinema tech­no­logy and the birth of the medi­um itself, so we are reminded that movies have always been about "the new", have always been about exper­i­ment­a­tion, won­der and dreams. The screen­ing I was at on Sunday even­ing got a round of applause – the only time I have exper­i­enced that out­side of a fest­iv­al screening.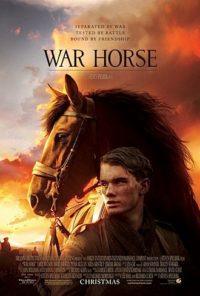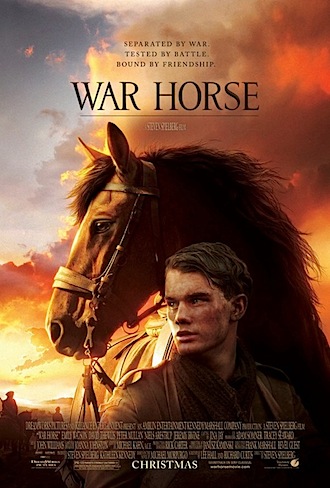 On a sim­il­ar theme – but with much poorer returns – Steven Spielberg's War Horse tries to wring every pos­sible tear out of each audi­ence mem­ber, try­ing so hard that it actu­ally fails to make a genu­ine emo­tion­al con­nec­tion. Set dur­ing The Great War – the war that all of Hugo's char­ac­ters are recov­er­ing from and that all of Sherlock Holmes' char­ac­ters are afraid is com­ing – War Horse looks like the work of a dir­ect­or who has lost con­trol of tone at the same time he's gained con­trol of everything else. It's hard to believe that he made Schindler's List and Saving Private Ryan, let alone Jaws and Close Encounters.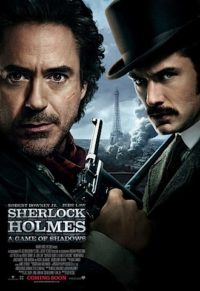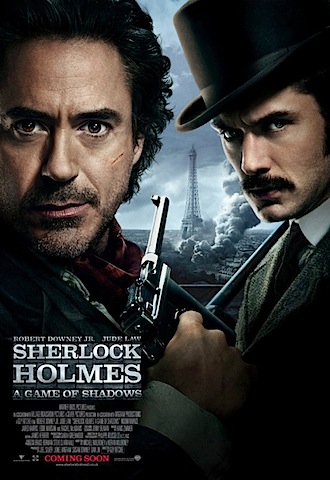 Sherlock Holmes: a Game of Shadows took a while to get going but then did a fine job of keep­ing me inves­ted in a plot that was sat­is­fy­ing and didn't require end­less repeated expos­i­tion. The Holmes-Watson rela­tion­ship is even more homo­erot­ic this time around and Downey Jr.'s verbal tics threaten to be as annoy­ing as his not-quite-there accent but, you know, it works and works well. I'm up for a third and I'm sure you will be too.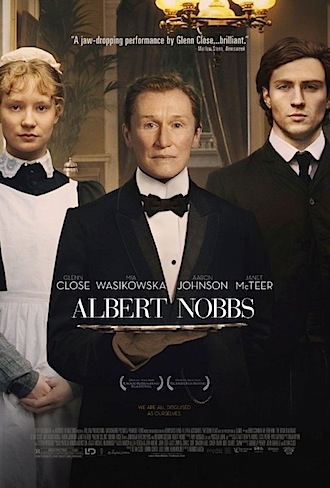 Glenn Close in Albert Nobbs is the only female per­form­ance this hol­i­days that can rival Streep's tour de force as Margaret Thatcher – she plays a middle-aged woman who has mas­quer­aded as a man her entire adult life in order to sur­vive in tough 19th cen­tury Dublin. Nobbs is a but­ler in a fine hotel, miserly record­ing all his/her tips and dream­ing one day of inde­pend­ence. Sadly for the film as a whole, the char­ac­ter of Nobbs is too closed off for the audi­ence to really get inside and feel much sympathy.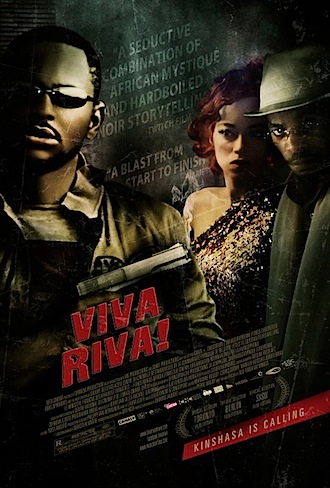 Viva Riva! is the first fea­ture film to emerge from the fledgling Kinshasha film industry (in the Democratic Republic of Congo). It's a hand­some enough achieve­ment – with a story about pet­rol smug­gling and small-time gang­sters that appears to be plucked straight from the streets – but the exe­cu­tion owes rather too much to De Palma's Scarface. It's bru­tal and viol­ent and predictable.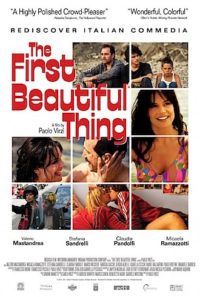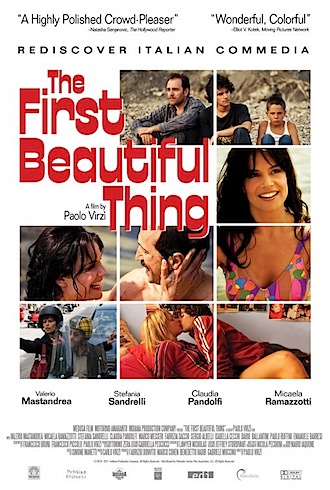 Also at the Paramount is The First Beautiful Thing which I hadn't real­ised I had already seen until it was too late – it was the gala open­ing night film of last year's Italian Film Festival. Still, it's an effect­ive tear-jerker of a fam­ily drama with plenty of romance and good char­ac­ters. It could eas­ily have gone wrong but doesn't quite.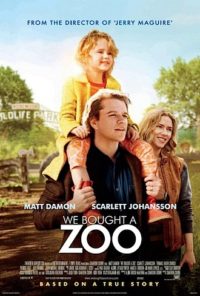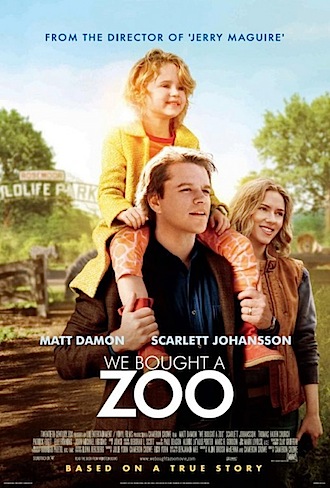 We Bought a Zoo and Dolphin Tale are both Hollywood fea­tures about broken people being fixed by anim­als. In the first, Matt Damon's writer-widower uproots his fam­ily and makes them live in a strug­gling safari park man­aged by Scarlet Johansson.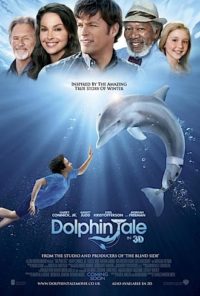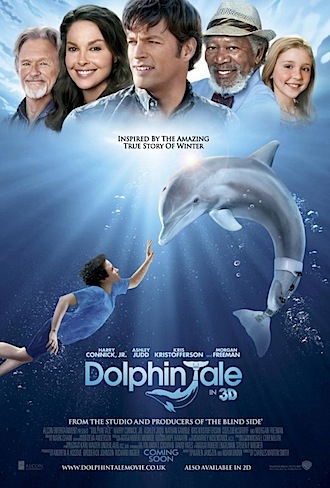 In the second, anoth­er child with a dead par­ent learns to live again when he dis­cov­ers an injured dol­phin on a Florida beach and helps restore it with the help of Harry Connick Jr. and twinkly pros­thet­ic limb engin­eer Morgan Freeman. Zoo dis­plays all the craft – dir­ec­ted by the tal­en­ted Cameron Crowe – but Dolphin Tale has the big­ger ticker.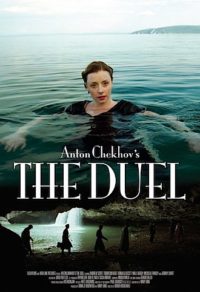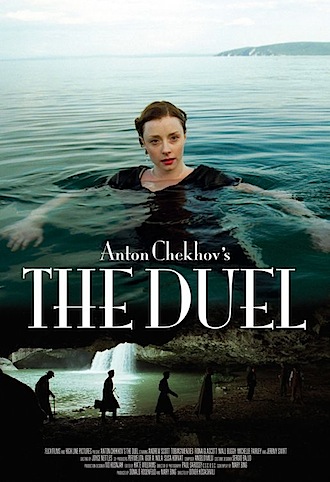 Anton Chekhov's The Duel takes one of the Russian's short stor­ies and spins it out slowly over an agree­able hour and a half. The dia­logue is kind of clunky – partly the vin­tage and partly trans­la­tion I think – but the char­ac­ters and situ­ations are sat­is­fact­or­ily Chekhovian. You may want more to hap­pen and that would be a fair pos­i­tion to take.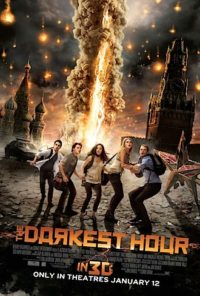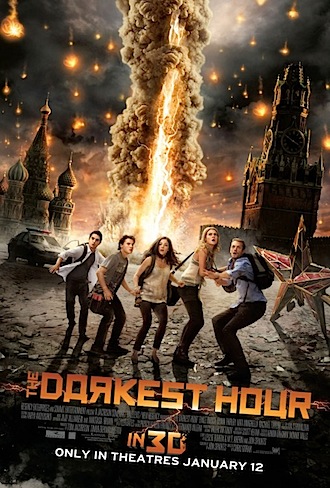 Finally, mod­ern day Russia (actu­ally The Duel is set in the Caucasus and filmed in Croatia) gets its very own ali­en inva­sion in the silly little thing, The Darkest Hour. Malevolent extra-terrestrials are intent on min­ing Earth for our min­er­als and wip­ing out the annoy­ing carbon-based infest­a­tion that keeps get­ting in the way. A bunch of good-looking young people led by Emile Hirsch look­ing like River Phoenix, try and fight back.
It's nice to see this sort of thing hap­pen some­where new – Moscow this time – and the final cli­mactic battle takes place on a trol­ley bus which will please sup­port­ers of sus­tain­able pub­lic trans­port­a­tion options, but the sci­ence is just ridicu­lous. Lessons learnt: Swedes are cow­ards, Australians are dumb, Russians are brave but selfish and women just need res­cuing all the time.
Printed in Wellington's Capital Times on Wednesday 18 January, 2012.