Time to clear the summer holiday backlog so that the next time it rains you'll have an idea of what you should go and see. There's plenty to choose from — for all ages — and there's a bunch more to come too.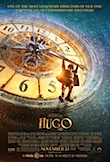 Best thing on at the moment is Martin Scorsese's first "kids" film, Hugo, but it took a second viewing for confirmation. It is a gorgeous love letter to cinema, a plea for decent archives, a champion of the latest technology — all Marty's current passions — but it's also about something more, something universal.
Hugo Cabret (Asa Butterfield) is a little orphan ragamuffin hiding in the walls of a great Paris railway station, winding the clocks and trying to repair a broken automaton that he believes contains a message from his dead father (Jude Law). While stealing parts from the station toy shop — and its sad and grumpy old owner — Hugo meets the old man's god-daughter (Chloë Grace Moretz) and between them they try and unravel the mystery of the automaton and why Papa Georges (Ben Kingsley) is so unhappy. Hugo is a moving story about repair — the kind of redemption that comes when you don't write off and discard broken machines — or broken people.
Scorsese absolutely 'gets' 3D and uses it with skill and daring, making connections between the very latest cinema technology and the birth of the medium itself, so we are reminded that movies have always been about "the new", have always been about experimentation, wonder and dreams. The screening I was at on Sunday evening got a round of applause — the only time I have experienced that outside of a festival screening.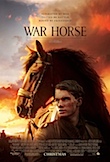 On a similar theme — but with much poorer returns — Steven Spielberg's War Horse tries to wring every possible tear out of each audience member, trying so hard that it actually fails to make a genuine emotional connection. Set during The Great War — the war that all of Hugo's characters are recovering from and that all of Sherlock Holmes' characters are afraid is coming — War Horse looks like the work of a director who has lost control of tone at the same time he's gained control of everything else. It's hard to believe that he made Schindler's List and Saving Private Ryan, let alone Jaws and Close Encounters.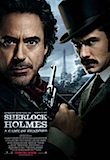 Sherlock Holmes: a Game of Shadows took a while to get going but then did a fine job of keeping me invested in a plot that was satisfying and didn't require endless repeated exposition. The Holmes-Watson relationship is even more homoerotic this time around and Downey Jr.'s verbal tics threaten to be as annoying as his not-quite-there accent but, you know, it works and works well. I'm up for a third and I'm sure you will be too.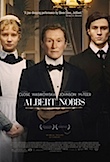 Glenn Close in Albert Nobbs is the only female performance this holidays that can rival Streep's tour de force as Margaret Thatcher — she plays a middle-aged woman who has masqueraded as a man her entire adult life in order to survive in tough 19th century Dublin. Nobbs is a butler in a fine hotel, miserly recording all his/her tips and dreaming one day of independence. Sadly for the film as a whole, the character of Nobbs is too closed off for the audience to really get inside and feel much sympathy.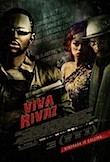 Viva Riva! is the first feature film to emerge from the fledgling Kinshasha film industry (in the Democratic Republic of Congo). It's a handsome enough achievement — with a story about petrol smuggling and small-time gangsters that appears to be plucked straight from the streets — but the execution owes rather too much to De Palma's Scarface. It's brutal and violent and predictable.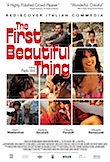 Also at the Paramount is The First Beautiful Thing which I hadn't realised I had already seen until it was too late — it was the gala opening night film of last year's Italian Film Festival. Still, it's an effective tear-jerker of a family drama with plenty of romance and good characters. It could easily have gone wrong but doesn't quite.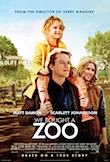 We Bought a Zoo and Dolphin Tale are both Hollywood features about broken people being fixed by animals. In the first, Matt Damon's writer-widower uproots his family and makes them live in a struggling safari park managed by Scarlet Johansson.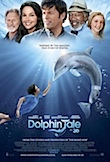 In the second, another child with a dead parent learns to live again when he discovers an injured dolphin on a Florida beach and helps restore it with the help of Harry Connick Jr. and twinkly prosthetic limb engineer Morgan Freeman. Zoo displays all the craft — directed by the talented Cameron Crowe — but Dolphin Tale has the bigger ticker.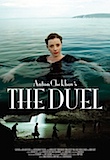 Anton Chekhov's The Duel takes one of the Russian's short stories and spins it out slowly over an agreeable hour and a half. The dialogue is kind of clunky — partly the vintage and partly translation I think — but the characters and situations are satisfactorily Chekhovian. You may want more to happen and that would be a fair position to take.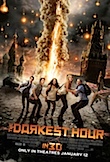 Finally, modern day Russia (actually The Duel is set in the Caucasus and filmed in Croatia) gets its very own alien invasion in the silly little thing, The Darkest Hour. Malevolent extra-terrestrials are intent on mining Earth for our minerals and wiping out the annoying carbon-based infestation that keeps getting in the way. A bunch of good-looking young people led by Emile Hirsch looking like River Phoenix, try and fight back.
It's nice to see this sort of thing happen somewhere new — Moscow this time — and the final climactic battle takes place on a trolley bus which will please supporters of sustainable public transportation options, but the science is just ridiculous. Lessons learnt: Swedes are cowards, Australians are dumb, Russians are brave but selfish and women just need rescuing all the time.
Printed in Wellington's Capital Times on Wednesday 18 January, 2012.