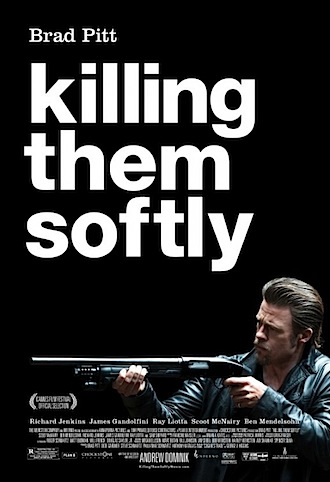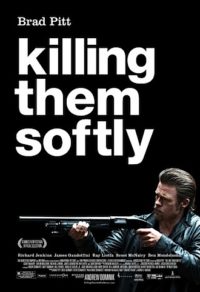 Andrew Dominik was born in Wellington but shipped out at the age of two for Australia. We really need to claim him back as he's one of the most intriguing dir­ect­ors cur­rently work­ing. Perhaps that should be "rarely work­ing" as his latest, Killing Them Softly, is only his third fea­ture cred­it in 12 years. Chopper turned heads in 2000 and got him to Hollywood. The Assassination of Jesse James by the Coward Robert Ford was an ele­gi­ac adapt­a­tion of a great nov­el, the screen ver­sion echo­ing great late-period west­erns like Heaven's Gate and The Long Riders.
In Killing Them Softly, Dominik remains in genre ter­rit­ory but again he is tran­scend­ing and sub­vert­ing it. It's a gang­ster flick fea­tur­ing a bunch of famil­i­ar fig­ures – James Gandolfini (The Sopranos), Ray Liotta (Goodfellas), Ben Mendelsohn (Animal Kingdom). You see those names on the cast list and you think you know what you're going to get, but here they stretch out in supris­ing dir­ec­tions, reveal­ing lay­ers of human­ity no less ugly than the clichéd bang-bang we are used to, but truer, sad­der and ulti­mately more trenchant.
Dominik wants the fail­ures of these pathet­ic men to stand for some­thing big­ger, and the con­stant media hum around the 2008 glob­al fin­an­cial melt­down and bank­ing fiasco that back­grounds all the action nev­er lets you for­get his point – that the busi­ness of America is busi­ness and in busi­ness you do whatever you have to do until you get caught.
Oh, and Brad Pitt is in it.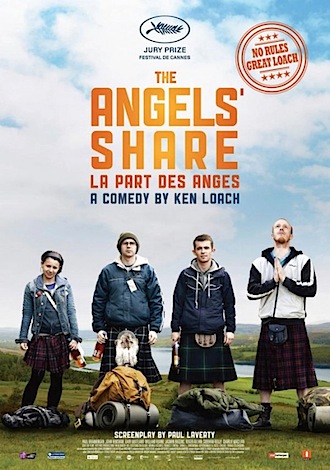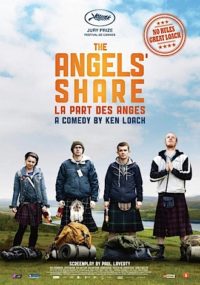 Crime is also on the agenda in Ken Loach's awk­ward The Angels' Share. On the wrong side of the Glasgow tracks, steal­ing the rarest and most expens­ive whisky in the world is the only way out for a young lad who wants to start a new – law-abiding – life with his girl­friend and baby son. The first act is hard-boiled. Robbie (Paul Brannigan) might have been giv­en a final chance by the loc­al Magistrate but the scar on his face, the thugs who are after him and the in-laws who want to dis­own him, mean he hasn't got much hope for the future. Kindly Harry (John Henshaw), the Periodic Detention super­visor, takes him under his wing and intro­duces him to fine whisky appre­ci­ation. They dis­cov­er that young Robbie has a kind of magic pal­ate, an abil­ity to read whiskies that could turn into a prop­er job if only he can escape the atten­tion of all who want to do him harm.
Then the film changes tone and turns in to a com­ic caper film as Robbie – and his gang of mis­fits from PD – break into the dis­til­lery to pil­fer the nec­tar that col­lect­ors from all over the world will pay a king's ransom for. It's this part of the film that war­rants the mar­ket­ing com­par­is­ons with The Full Monty etc. but this is also the part that doesn't feel ter­ribly authen­t­ic – and doesn't deliv­er on the dra­mat­ic prom­ise of the first act.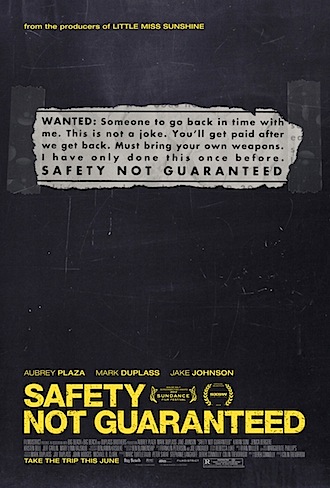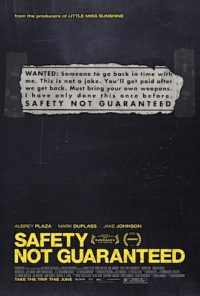 Safety Not Guaranteed is a tiny little film mak­ing a lot of noise out of all pro­por­tion to its mod­est qual­it­ies. Magazine intern Aubrey Plaza joins cyn­ic­al hack Jake Johnson on a hunt for a time trav­el­ler – at least someone pur­port­ing to be a time trav­el­ler who places a clas­si­fied ad for a com­pan­ion. The time trav­el­ling ad-placer turns out to be Mark Duplass (Your Sister's Sister) but is he really a sci­entif­ic geni­us or just a deluded fan­tas­ist? By the end of a self-consciously kooky 86 minutes you may care or you may not. I didn't.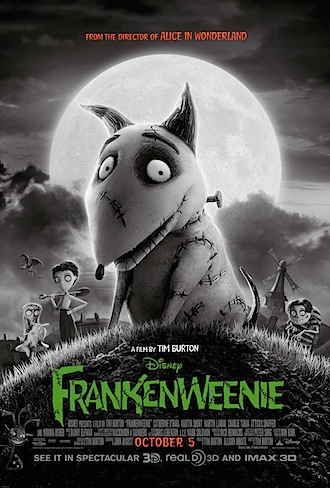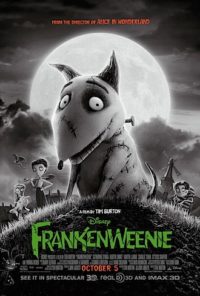 The impend­ing arrival of Halloween dic­tates that some scary movies be released into the wild and the kids get one of their own this year – Tim Burton's Frankenweenie, a remake of a short film that Mr Burton made back in 1984. Unlike some of his more recent work – Planet of the Apes springs imme­di­ately to mind – Frankenweenie suc­cess­fully merges Burton's undoubted visu­al sens­ib­il­it­ies, his goth­ic Hollywood influ­ences and his affec­tion for oddballs and out­casts, mak­ing it a kind of über-Burton (or üBurton, if you will).
Geeky ele­ment­ary school kid Victor Frankenstein (Charlie Tahan) is promp­ted by an inspir­ing sci­ence teach­er (Martin Landau chan­nel­ling Vincent Price rather than Bela Lugosi) to use the power of light­ning to bring beloved pet dog Sparky back to life. The law of unin­ten­ded con­sequences means that all sorts of oth­er strange anim­als are even­tu­ally also rean­im­ated bring­ing chaos to the sleepy small town. ranken­weenie is enjoy­able, though it's iron­ic that a film that so loudly cham­pi­ons "sci­ence" should have such crappy sci­ence all the way through it.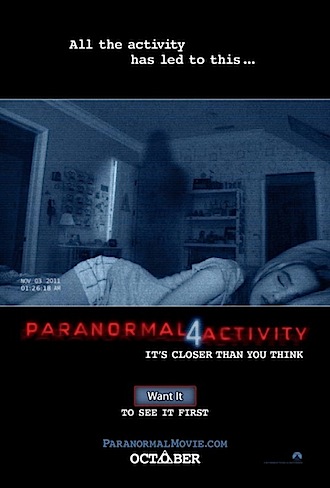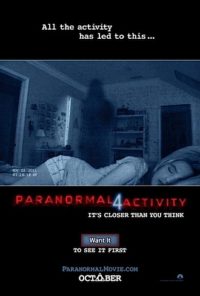 "Fool me once, shame on you – fool me twice, shame on me", as the say­ing goes. Well, fool me four times and I'm prob­ably suf­fer­ing through the latest edi­tion of Paranormal Activity, a fran­chise which I loathe but have to admit deliv­ers sen­sa­tion­al profit mar­gins. Indeed, Paramount Pictures have widened the mar­ket in recent years by mak­ing num­bers 3 and 4 M rather than R rated. The res­ults of that were appar­ent at the screen­ing I atten­ded on Sunday after­noon, as sev­er­al teen­age girls cowered hap­pily on the floor behind the seats in front dur­ing sev­er­al sequences. Target mar­ket acquired – and sat­is­fied – but I wish it would go away.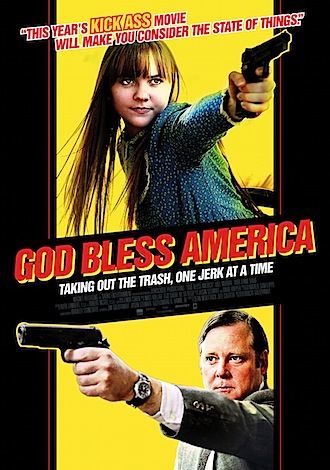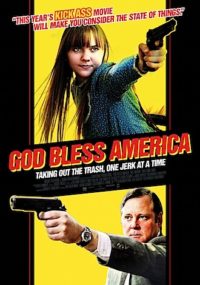 Finally, a word about Bobcat Goldthwaite's God Bless America which is play­ing occa­sion­al Friday late night ses­sions at the Paramount in that cult slot made pop­u­lar by The Room. An angry but funny evis­cer­a­tion of cur­rent US pop­u­lar cul­ture in which sens­it­ive every­man Joel Murray goes on a right­eous killing spree across the coun­try, the unfor­tu­nate inclu­sion of a cinema aud­it­or­i­um mas­sacre will be a bit too close to home for audi­ence mem­bers who remem­ber the Aurora killings from earli­er this year.
Printed in Wellington's Capital Times on Wednesday 24 October, 2012.