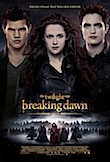 My friend Simon calls Twilight "Twiglet" but that's pretty much the maximum amount of amusement that I've managed to derive from a franchise that I have never managed to appreciate. Actually, that's not quite true. During the latest — and final — episode, Breaking Dawn Part 2, I did laugh long and hard at the arrival of the fiddle-dee-dee Irish vampires with their red hair and their tweed waistcoats, part of a motley band of multi-ethnic sparklers assembled to fight off the threat from the Vettori (or whatever they're called).
The Vulturi, led by simpering Michael Sheen, want to destroy (or absorb) the dangerous hybrid child Renesmee, a terrifyingly unrealistic CGI baby supposedly born just before Kristen Stewart's Bella was finally converted at the end of the previous film. Despite being able to travel at the speed of light they take their time getting to snowy Washington state, allowing the Cullen's — and their werewolf neighbours — to formulate a plan.
Nothing I can say will change anything. I refuse to accept that these Twilight films are even "cinema" as I understand it but more box office success is inevitable. What did surprise me this time around is that even on its own terms, Breaking Dawn 2 looks really crappy. Cheap. You'd think that a film destined to make a billion dollars might have found another 20 million to spend elevating the iMovie effects to something approaching 21st century standard. Anyway, I'm just glad that's over.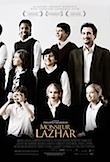 When you consider that at the moment this country can't even get its shit together to pay its teachers on time, it's great to see a film that celebrates the classroom and that magical relationship between educators and children. Monsieur Lazhar is about a lonely Algerian in Montreal who steps in to fill a classroom after the untimely death of the original teacher. There's trauma on both sides and over a nicely illustrated school year, both come close to being healed by each other's presence.
Writer-director Philippe Falardeau uses plenty of subtle but telling details to bring the world and the characters to life and the performances by all — notably by fine actor and real-life refugee from Algerian violence Mohamed Fellag — are unimpeachable. Monsieur Lazhar was an Academy Award nominee earlier this year for Best Foreign Language film and it took the brilliance of A Separation to thwart it.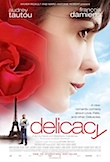 Is there anyone alive by now who doesn't know what Audrey Tautou does? After the stunning success of Amélie in 2001 made her a star we have seen constant variations on the same theme. She has two modes: mouth turned down for sadness and mouth turned up for quirky charm. In Delicacy she gets to show off both as a grieving widow restored to life by the love of an clumsy Swedish co-worker (François Damiens). Delicacy is a lifeless first feature by David Foenkinos, based on his own novel, and even die-hard Tautou fans might find this a disappointment.

If you enjoyed the 2009 documentary The September Issue, about Vogue editor Anna Wintour, you will get a kick out of Diana Vreeland: The Eye Has to Travel, a new documentary made by Lisa Immordino Vreeland, the wife of Vreeland's grandson. Vreeland was the pioneering fashion editor of Harper's Bazaar from 1937 to 1962 (discovering Lauren Bacall among other notable achievements) who then went on to edit Vogue until somehow managing to get fired in 1971 — probably due to the extraordinary extravagance of the photo shoots she oversaw.
Vreeland died in 1989 at the age of 86 and the film uses the clunky device of actors reading transcripts of the interviews done by the ghost-writer of her autobiography (George Plimpton) to fill in the gaps, but there are also contributions from notables like Lauren Hutton, Anjelica Huston, Hubert de Givenchy, Manolo Blahnik and a rare interview with Ali McGraw. Unlike the Wintour film, in which the subject seems like a caricature of a magazine editor, the highlights of this film are the glimpses of the work itself — thirty years of magazine covers and spreads that are as brilliantly innovative as anything else in popular culture over the same period.
While it's lovely to have some interesting films about women in the fashion business might we now have some equally well-made documentaries about successful women in more powerful walks of life, please? Mary Robinson — former President of Ireland and human rights activist — for example. Or Hilary Clinton? Or Helen Clark?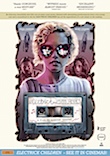 We have one more film to discuss: the odd little experiment Electrick Children, in which a fifteen-year-old Mormon girl (Julia Garner) is made pregnant by a soft-rock cover version of a Blondie song on a cassette tape and goes to Las Vegas to find the singer whom she supposes is the father of her child. It's a strange premise, but the execution doesn't go far enough. It needs to go right out there but instead clings too closely to a narrative that that can't sustain it.
The beautiful floating camera work (Mattias Troelstrup) and the whispery voiceover seem inspired by Terrence Malick's recent mystical excursions but writer-director Rebecca Thomas doesn't give herself the freedom to let go the way that he does, therefore Electrick Children goes down as a noble failure that feels worse than it is. There are some names to watch out for here, though.
Printed in Wellington's Capital Times on Wednesday 21 November, 2012.