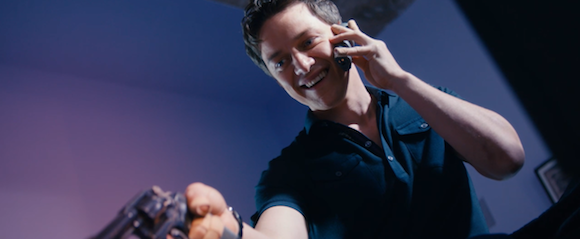 Danny Boyle is one of my favour­ite dir­ect­ors. From Shallow Grave in 1994 to 127 Hours in 2010, his work has stim­u­lated and inspired me. I re-watched Trainspotting the oth­er day and it still made everything else I saw that week seem old-fashioned. Everything, that is, except Trance which just hap­pens to be Boyle's new film, a return to cinemas after dir­ect­ing the biggest theatre show of all time – the Olympic Games open­ing cere­mony which was seen by an audi­ence of – ooh – about 900 mil­lion people.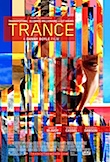 Trance returns Boyle to his $20m budget com­fort zone and his new light­weight digit­al film­mak­ing style. It also reunites him with screen­writer John Hodge (Trainspotting) so it should be all sys­tems go, yes?
Not quite. In Trance, James McAvoy plays an art expert with a prob­lem. Instead of help­ing a gang of thugs steal a very expens­ive paint­ing from his auc­tion house he actu­ally tries to steal it him­self, get­ting a whack on the head for his trouble. Now he can't remem­ber where he left the paint­ing and the gang are try­ing everything from fingernail-pulling to hyp­no­ther­apy to help him remem­ber where it is.
The story rattles along like an express train, boun­cing between genres and time peri­ods until the whole thing is a con­fus­ing mess. Which is actu­ally a good thing because the more of the plot you unravel the less sub­stance you actu­ally find and it pays not to think too much about all the holes. Trance is a wickedly mod­ern ride – and the twists should keep you inter­ested to very end – but I'm sorry to say that it's only minor Boyle.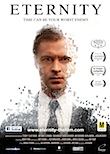 Wellington film­maker Alex Galvin has released his follow-up to 2007's coun­try house thrill­er When Night Falls. It's called Eternity and it's a sci­ence fic­tion movie in the vein of The Matrix or Virtuosity – real people are some­how inser­ted into a com­puter pro­gramme and have to find their way out. In this case, it's a cop played by Elliot Travers try­ing to solve a murder before a vir­us shuts the game – and everything in it – down.
Self-funding a fea­ture film is an enorm­ous under­tak­ing and Galvin has done it twice. But – sadly – you don't get points just for turn­ing up and Eternity betrays many of the same flaws as his debut. An unori­gin­al premise, slack pacing, poor per­form­ances, and clichéd dia­logue mar a glossy pro­duc­tion with impress­ive effects, score and spon­sor sup­port. Impossible to recom­mend to any­one except friends and fam­ily (just not my friends and family).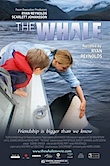 Quietly bid­ing it's time and hop­ing for a big school hol­i­day sea­son is Canadian eco-doc The Whale which blew me away the oth­er night. Perfectly pitched at fam­il­ies of all ages, it tells the story of a baby orca named Luna that gets lost in pic­tur­esque Nootka Sound off Vancouver Island. Killer whales are social creatures and – without a pod to call home – Luna befriends and bewitches every­one she meets. Of course, bur­eau­cracy being what it is, this couldn't be allowed so the full force of the Canadian fish­er­ies pro­tec­tion people are enlis­ted to keep Luna away from the people she loves to play with.
A bril­liant story, superbly and power­fully told with won­der­ful pic­tures and a per­fect voi­ceover from exec­ut­ive pro­du­cer and Hollywood star Ryan Reynolds. I would be sur­prised if any view­er remained uncap­tiv­ated by one of the best nature doc­u­ment­ar­ies in years. Those last two sen­tences have been espe­cially craf­ted to go into news­pa­per ads – that's how much I recom­mend The Whale.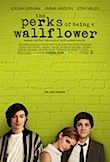 At first, I tried to ima­gine The Perks of being a Wallflower as the next in the Diary of a Wimpy Kid series and that amused me for a while but soon Perks took on an intriguing life of its own.
It's sens­it­ive – and fra­gile – Charlie's first year at High School and he has trouble fit­ting in until he is taken under the wing of some older kids who also have out­sider issues of their own. Setting aside the bril­liantly handled blind­sid­ing that hap­pens near the very end, Stephen Chbosky's film (based on his own book) is a deft and gen­er­ous por­trait of an age where you're not totally obsessed with your­self, you only think you are.
Performances through­out are fine but spe­cial men­tion must be made of the freak­ishly gif­ted Ezra Miller (We Need to Talk About Kevin) as the nois­ily gay Patrick and ever-brilliant Melanie Lynskey in yet anoth­er brave but tiny role as the dead aunt who haunts Charlie's hal­lu­cin­at­ory dreams.
This is the final column that I will be writ­ing for the Capital Times and it's in the last paper that you will be read­ing. I have been hon­oured to write for you over the last six (nearly sev­en) years and hope that I can con­tin­ue to do so via my new mail­ing list (https://funeralsandsnakes.net/sign-up/). I'll carry on writ­ing these if you'll carry on read­ing them.
In the mean­time, thanks to every­one in the movie busi­ness in Wellington who has helped me every week, thanks to all the read­ers who voted for me every year, and spe­cial thanks to my edit­ors – Aaron, Dawn, Rebekah and Niels – and espe­cially Alison and John who gave me plenty of space every week and let me fill it as I pleased. See you all at a cinema some­time, soon.
Printed in Wellington's Capital Times on Wednesday 10 April, 2013.