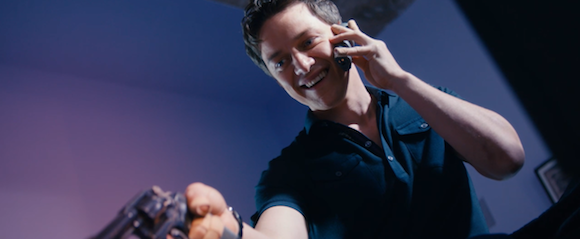 Danny Boyle is one of my favourite directors. From Shallow Grave in 1994 to 127 Hours in 2010, his work has stimulated and inspired me. I re-watched Trainspotting the other day and it still made everything else I saw that week seem old-fashioned. Everything, that is, except Trance which just happens to be Boyle's new film, a return to cinemas after directing the biggest theatre show of all time — the Olympic Games opening ceremony which was seen by an audience of — ooh — about 900 million people.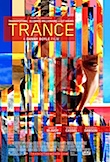 Trance returns Boyle to his $20m budget comfort zone and his new lightweight digital filmmaking style. It also reunites him with screenwriter John Hodge (Trainspotting) so it should be all systems go, yes?
Not quite. In Trance, James McAvoy plays an art expert with a problem. Instead of helping a gang of thugs steal a very expensive painting from his auction house he actually tries to steal it himself, getting a whack on the head for his trouble. Now he can't remember where he left the painting and the gang are trying everything from fingernail-pulling to hypnotherapy to help him remember where it is.
The story rattles along like an express train, bouncing between genres and time periods until the whole thing is a confusing mess. Which is actually a good thing because the more of the plot you unravel the less substance you actually find and it pays not to think too much about all the holes. Trance is a wickedly modern ride — and the twists should keep you interested to very end — but I'm sorry to say that it's only minor Boyle.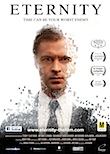 Wellington filmmaker Alex Galvin has released his follow-up to 2007's country house thriller When Night Falls. It's called Eternity and it's a science fiction movie in the vein of The Matrix or Virtuosity — real people are somehow inserted into a computer programme and have to find their way out. In this case, it's a cop played by Elliot Travers trying to solve a murder before a virus shuts the game — and everything in it — down.
Self-funding a feature film is an enormous undertaking and Galvin has done it twice. But — sadly — you don't get points just for turning up and Eternity betrays many of the same flaws as his debut. An unoriginal premise, slack pacing, poor performances, and clichéd dialogue mar a glossy production with impressive effects, score and sponsor support. Impossible to recommend to anyone except friends and family (just not my friends and family).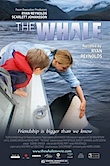 Quietly biding it's time and hoping for a big school holiday season is Canadian eco-doc The Whale which blew me away the other night. Perfectly pitched at families of all ages, it tells the story of a baby orca named Luna that gets lost in picturesque Nootka Sound off Vancouver Island. Killer whales are social creatures and — without a pod to call home — Luna befriends and bewitches everyone she meets. Of course, bureaucracy being what it is, this couldn't be allowed so the full force of the Canadian fisheries protection people are enlisted to keep Luna away from the people she loves to play with.
A brilliant story, superbly and powerfully told with wonderful pictures and a perfect voiceover from executive producer and Hollywood star Ryan Reynolds. I would be surprised if any viewer remained uncaptivated by one of the best nature documentaries in years. Those last two sentences have been especially crafted to go into newspaper ads — that's how much I recommend The Whale.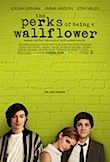 At first, I tried to imagine The Perks of being a Wallflower as the next in the Diary of a Wimpy Kid series and that amused me for a while but soon Perks took on an intriguing life of its own.
It's sensitive — and fragile — Charlie's first year at High School and he has trouble fitting in until he is taken under the wing of some older kids who also have outsider issues of their own. Setting aside the brilliantly handled blindsiding that happens near the very end, Stephen Chbosky's film (based on his own book) is a deft and generous portrait of an age where you're not totally obsessed with yourself, you only think you are.
Performances throughout are fine but special mention must be made of the freakishly gifted Ezra Miller (We Need to Talk About Kevin) as the noisily gay Patrick and ever-brilliant Melanie Lynskey in yet another brave but tiny role as the dead aunt who haunts Charlie's hallucinatory dreams.
This is the final column that I will be writing for the Capital Times and it's in the last paper that you will be reading. I have been honoured to write for you over the last six (nearly seven) years and hope that I can continue to do so via my new mailing list (https://funeralsandsnakes.net/sign-up/). I'll carry on writing these if you'll carry on reading them.
In the meantime, thanks to everyone in the movie business in Wellington who has helped me every week, thanks to all the readers who voted for me every year, and special thanks to my editors — Aaron, Dawn, Rebekah and Niels — and especially Alison and John who gave me plenty of space every week and let me fill it as I pleased. See you all at a cinema sometime, soon.
Printed in Wellington's Capital Times on Wednesday 10 April, 2013.