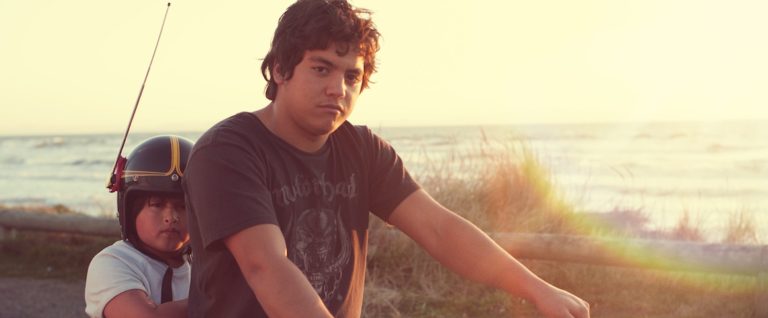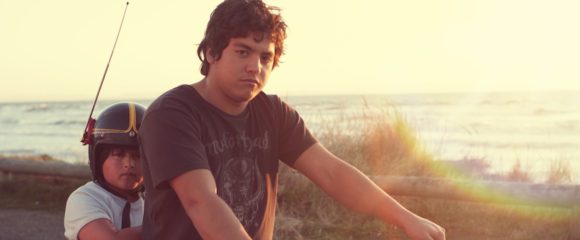 Shopping (Mark Albiston & Louis Sutherland) starts with archive tele­vi­sion news foot­age of the infam­ous 1970s dawn raids, tooled-up cops break­ing down doors to track down "over­stay­ers". As a scene-setter it's impress­ive. It gives the film an imme­di­ate sense of men­ace but it doesn't fol­low through – the cops nev­er arrive and the threat of deport­a­tion back to the islands (like almost everything else in the film) is nev­er dis­cussed. So, nar­rat­ively then, Shopping may dis­ap­point but as a psy­cho­lo­gic­al por­trait of ali­en­ated work­ing class teen­age life it excels.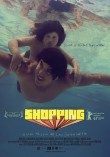 Newcomer Kevin Paulo is Willie, stuck in a dead-end job dream­ing of some­thing bet­ter. His white fath­er (Alistair Browning, often threat­en­ing but with a heart in the right place) wants him to work hard and get on while his Samoan moth­er Theresa (Maureen Fepuleai) wants him to behave him­self and set a good example to young­er broth­er Solomon (Julian Dennison). He does neither of those things and falls in with a bad crowd of loc­al crims led by cha­ris­mat­ic Bennie (Jacek Koman). In their world "shop­ping" means thiev­ery and the adren­aline, the parties and beau­ti­ful Nicky (Laura Peterson) keep Willie away from his own home and a fam­ily that needs him more than he realises.
[pullquote]I won­der wheth­er the world is ready for a Pakistani James Bond.[/pullquote]Shot with style – and a budget-protecting shal­low focus – by Ginny Loane,
Shopping
leaves the audi­ence with plenty of work to do – filling in the gaps – until it reaches a suit­ably enig­mat­ic con­clu­sion. Strong per­form­ances from seasoned pros and new­comers alike keep the ten­sion up in indi­vidu­al scenes but I some­times felt that the through-line was no more than a slender thread.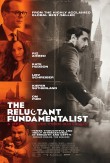 In Mira Nair's The Reluctant Fundamentalist, an ambi­tious young Pakistani (Four Lions' Riz Ahmed) gets a shot at the Wall Street big time until 9/11 turns his world upside down. Ten years later an American journ­al­ist (always impress­ive Liv Schreiber) tracks him down in Pakistan, link­ing him with the kid­nap­ping of a US aca­dem­ic – but is he actu­ally a ter­ror­ist or some­thing more complicated?
It's an intel­li­gent drama about a dif­fi­cult sub­ject but it loses its way dur­ing the romantic sub­plot (fea­tur­ing a pleas­ingly nor­mal look­ing Kate Hudson) and these plucked-from-the-headlines movies risk being left behind by fast-moving real life. Ahmed is extremely watch­able through­out – dan­ger­ous and charm­ing sim­ul­tan­eously – to the extent I wondered wheth­er the world is ready for a Pakistani James Bond.
Four years ago I made the bold asser­tion that The Hangover was "the Citizen Kane of all getting-fucked-up-in-Vegas movies" and I can safely stand by that now that Part III's dimin­ish­ing return to Vegas has all-but erased the many pleas­ures from the first film.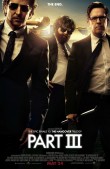 Abandoning the morn­ing after/flashback struc­ture adhered to so rigidly dur­ing Part II, Part III is much more tra­di­tion­al – and much less effect­ive. Mentally defi­cient middle-aged rich kid Alan (Zach Galifianakis) is on his way to some kind of expens­ive med­ic­al insti­tu­tion chap­eroned by the rest of the Wolf Pack (Bradley Cooper, Ed Helms and the oft-kidnapped Justin Bartha) when they are run off the road, shot at and ultimatum-ed by mob­ster John Goodman: Find the unbear­ably annoy­ing racist cari­ca­ture Mr. Chow (Ken Jeong) and some stolen gold or poor Bartha is for the high jump. The chase for Chow then leads them first to Mexico and – even­tu­ally – back to Vegas where it all began.
I wish I could say that The Hangover Part III is a worthy end to a ground­break­ing series but, instead, I can only report that – des­pite so many indi­vidu­al ele­ments look­ing like they belong in an actu­al movie – the com­bin­a­tion falls so flat that not a single laugh could be heard from my sec­tion of the cinema. Or any oth­er for that mat­ter. And it seems like the "R" rat­ing this time around is for the incess­ant curs­ing only – a juven­ile and wear­ing transgression.
(Portions of this review first appeared in the May issue of Wellington's FishHead magazine.)