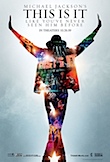 Full disclosure: I wrote a play about Michael Jackson once ("Dirty Doris", BATS 1995) so I'll confess to always being interested in the real character behind the tabloid and music video façade so the arrival of This is It (what some have described as a cheap cash-in flick) is of more than passing interest to me.
And of all the possible adjectives available to describe the film "cheap" would seem to be the least appropriate. This behind-the-scenes documentary, made up of footage intended for "Making of" extras on an eventual DVD plus handicam footage for Jackson's own personal archive, shows a dedicated bunch of seriously talented people preparing a huge stage show for an audience of demanding fans. However, no one involved is more demanding than the star of the show MJ himself.
In the film we see Jackson and his crack team rehearsing the massive series of 50 London shows that were supposedly to mark his retirement from live performance. Pushing 50, with a body battered from years of illness and touring, suffering from anxiety-induced insomnia, Jackson knew that audiences only wanted the moonwalking King of Pop persona, an act that he wouldn't be able to maintain much longer. So, he wanted to go out with a bang, with something memorable, and he was evidently very serious about putting on a truly amazing show.
It wasn't to be, of course. History shows that. But let history also include This is It as a testament to what should endure about the man (a real man whose life was more complicated and difficult than most of us can imagine) and his desire to entertain. It's a remarkable, heartbreaking, document and full credit must go to director/choreographer Kenny Ortega (previously known to me only as the auteur of the High School Musical series) who has seamlessly pieced together an entertaining and moving testament to the finest entertainer of our age.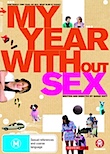 So far, nearly 20 of this year's Wellington Film Festival titles have returned on general release (which seems to me like an accelerated pace on previous years). This week is no exception with another two hitting local screens barely three months after the Festival finished. My Year Without Sex is a dear little Australian film made by the keenly observant Sarah Watt who made the quirky Look Both Ways in 2005. A middle-class Melbourne family is rocked when Mum, Natalie (Sacha Horler), collapses with an aneurysm and the film is about the way this particular family copes (or fails to cope) with the near-miss.
Screenwriting gurus will always tell you to get into a scene as late as you can and leave it as early as possible and Watt's style has this quality with lost of short scenes adding up to a powerful punch. In fact, it's her ability to build tension this way that is one of her greatest strengths (as well her obvious affection for her characters).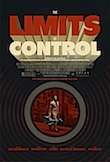 Jim Jarmusch's The Limits of Control is the kind of arthouse film that gives arthouse films a bad name. Slow and deliberate, and all the while going nowhere and taking itself incredibly seriously while not getting there, I found it a painful exercise until Jarmusch's anaesthetic direction finally knocked me out.
An unnamed African hitman (Isaach De Bankolé) arrives in Madrid to do a job that requires a chain of instructions from some ridiculous and mysterious characters including John Hurt, Tilda Swinton and Gael García Bernal. Jarmusch recycles some of the successful elements of previous films (including a sub-Neil Young soundtrack and the self-possesed black hitman from Ghost Dog) to no great effect. Boring nonsense.

Not boring but also not terribly effective is Black Ice, an art film that didn't play in the Festival. It's a Finnish psychological thriller about a cuckolded woman who becomes obsessed with her husband's younger girlfriend to the extent that she takes on a new persona in order to get close to her. Full of unexplained (yet helpful) coincidences, Black Ice is cleverly plotted but impossible to take seriously.
Printed in Wellington's Capital Times on Wednesday 4 November, 2009.
Notes on screening conditions: This is It looked and sounded superb at the Empire in Island Bay (although I do regret not seeing and hearing it at the Embassy); My Year Without Sex was in the Vogue Lounge at the Penthouse where they seem to open all their marginal films these days; The Limits of Control was in the big room at the Paramount with all of the inconsistencies that implies and Black Ice was an average (i.e. not very good) digital presentation in the Bergman room at the Paramount.