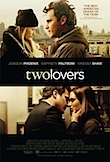 At what point in a man's life does he decide to become a dry cleaner? For Joaquin Phoenix's character, Leonard Kraditor, in Two Lovers that day is never and yet he still finds himself to be one. He's a sensitive soul whose mental health issues have resulted in several suicide attempts, a permanent relationship with medication and a need to start again with his loving parents in their small apartment in Brooklyn.
His father introduces him to the daughter of a business associate (Vinessa Shaw) in the hopes that a positive relationship might heal his son and also be a profitable development for the dry cleaning business. At the same time, Leonard meets and falls for the beautiful and mysterious upstairs neighbour, played by Gwyneth Paltrow, whose own relationship with a wealthy married man is doing her no good.
Two Lovers is written and directed by James Gray, the iconoclastic and uncompromising independent filmmaker responsible for the gritty New York dramas Little Odessa and last year's We Own the Night , which also starred Phoenix. It's a careful and sensitive picture about how so often love is about wanting to heal and protect someone – Shaw wants to heal Phoenix and he wants to heal Paltrow and none of them realise the extent to which they have to heal themselves first.
Two Lovers is one the very best films of the year, opening invisibly in this country and infamous worldwide for being Phoenix's supposedly final screen performance before retiring to the world of hip-hop music. I commend it to you for the superb performances: from a Brando-like Phoenix, an unravelling Paltrow and a saintly Isabella Rossellini as the mother; and for a narrative choice at the end that is so perfect (and so unexpected) that I left the cinema very satisfied indeed.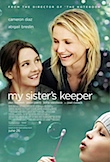 A rather less satisfying experience can be found at Nick Cassavetes' My Sister's Keeper, a Grade‑A tear-jerker about a family torn apart by their younger daughter's leukaemia. The biggest problem here is that every directorial choice seems to be telling you what to think and feel – this seemed to work on the people around me who responded dutifully with rivers of snotty tears and if you are happy to be manipulated in this fashion then all power to you – but I felt that the film simply left no room for the audience to bring anything of their own to the party.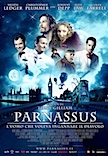 Terry Gilliam's last film Tideland was so dark that it didn't even get a cinema release in New Zealand and his latest, The Imaginarium of Dr Parnassus, rides into town on the notoriety of the late Heath Ledger's death during production. Like all Gilliam it is mad and vibrant and uneven, but still entertaining. Dr Parnassus (Christopher Plummer) is a drunken old travelling showman, his horse-drawn show wheeling through modern day London with assistance from his daughter (the strangely beautiful Lily Cole), orphan juggler Andrew Garfield (Boy A) and right-hand little man Verne Troyer.
Parnassus is in fact the real deal – a genuine immortal who was given the secret of eternal life after striking a deal with the devil, played with suitable slippery strangeness by the great Tom Waits. With his daughter about to turn 16, the Devil turns up to claim his prize and only enigmatic stranger Tony, played by Ledger (with posthumous help from Johnny Depp, Jude Law and Colin Farrell) holds the key to their salvation.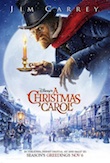 It's all about the power of story-telling and the imagination and there is no greater example of that power on display at the moment than the handsome 3D animated version of A Christmas Carol starring Jim Carrey. Directed by Robert Zemeckis in the motion-captured style of his Polar Express and Beowulf , this version is totally true to the Dickens' spirit and will be too scary for the very littlest. The animation is striking but the more realistic humans don't always work. However it is remarkable to know that Carrey plays Scrooge (at all ages) and all the Ghosts (Christmas Past, Present and Future) and that Gary Oldman plays both Bob Cratchit and Tiny Tim and that computers these days let you do that.
Printed in Wellington's Capital Times on Wednesday 11 November, 2009.
Extra thoughts: It's sad that Nick Cassavetes is making turgid stuff like My Sister's Keeper and given big marketing budgets to ensure an audience when James Gray is making films that Cassavetes' father John would be proud of – and they are disappearing.