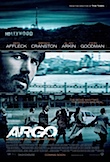 Near the end of 1979, the new hardline rulers of Iran — incensed by the US government's support for the previous despot — stormed the embassy in Teheran and held the occupants hostage for over a year, long enough to wreck President Jimmy Carter's attempt at re-election and to define American relations with the Persian Gulf for another thirty years. That side of the story is relatively well-known. The secret story of the six embassy staff who escaped, hid in the Canadian ambassador's house, and were then spirited out of the country disguised as a Hollywood film crew? Not so much.
Thanks to the recent declassification of the CIA and State Department files, the weird and wonderful story of Argo can be told, and — this being a Hollywood story about a Hollywood story — it gets a bit of a punch-up to make sure none of the entertainment potential is wasted. So now, Argo is "inspired by a true story" rather than "based on a true story" and it is also the smartest and most entertaining Hollywood picture for grown-ups this year.
Directed by Ben Affleck (who also stars as Tony Mendez, the CIA agent who hatched the plan), Argo is simultaneously a political drama with some smart things to say about the US engagement with the Middle East, a bitchy Hollywood satire with plenty of gags about the vanity and delusion of the movie business and a tense 'race-against-the-clock' thriller that is executed as well as anything by William Friedkin. While 40-year-old Affleck shows that he now has the chops to compete with the very best, it is Chris Terrio's script that is most likely to win a naked gold dude come Oscar-time.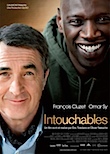 Also loosely based on a true story — but copping a lot less flack for its narrative ornamentation — The Intouchables is a French bro-mance between a millionaire quadriplegic (François Cluzet) and his wrong-side-of-the-tracks caregiver (played with a staggering amount of instant star quality by television comedian Omar Sy). The usual cross-cultural (and inter-class) learnings ensue but it's the execution by directors Olivier Nakache and Eric Toledano that elevate The Intouchables above emotionally manipulative schlock like Conversations with My Gardener. The relationship between the two leads seems effortlessly amiable and it has a warmth and spontaneity that keeps drawing you back in.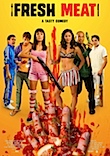 Danny Mulheron's Kiwi horror-comedy Fresh Meat is sporadically funny with some great moments but too many flat periods between them. Some dim-witted crims on the run after busting their leader out of a prison van take shelter in a suburban house, hoping that they can use their hostages for fun as well as leverage. What they don't realise is that the middle class, professional, M?ori couple they have tied up in their lounge room are also cold-blooded murdering cannibals with a shiny array of sharp implements in their state-of-the-art butchery basement.
Briar Grace-Smith's script tilts the balance of power regularly between the two lots of crazies and fleshes out some of the characters more than one might expect. Tem Morrison gives it everything as the demented and frustrated patriarch (although I was disappointed that there were no "cook me some eggs" jokes) and newcomer Hannah Tevita as innocent daughter Rina is quite a discovery.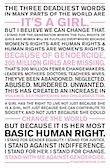 This edition of the paper hits the streets on Halloween and — despite the best efforts of Paranormal Activity — the scariest film out at the moment is actually a documentary. Evan Grae Davis's film It's a Girl is about the systematic gender-cide of girl children, specifically in India and China, where more girls are killed every year than are actually born in the USA. The dowry system — which places a negative cash value on girls at marriage — was officially outlawed in India in 1961 but continues largely unencumbered by the attentions of the authorities. In China it is the government-mandated one child policy that sees boys preferred to girls — the lucky girls are abandoned and left to orphanages, the rest aborted or murdered at birth.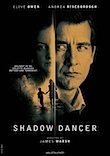 Shadow Dancer sounds like an 80s pop album but is actually a thriller about a "tout" (or "grass" if you prefer), played by Andrea Riseborough, recruited by British intelligence to inform on her IRA brothers while the leaders of the two sides try and negotiate a "peace process". Clive Owen is as wooden as always as her handler and direction is by James Marsh who is perhaps best known for the documentaries Man on Wire and Project Nim. The sectarian paranoia of Northern Ireland is nicely drawn and there's at least one "didn't see that coming" moment which is one more than you usually get.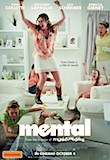 Mental is a real oddity, a shambles of a film by Australian P.J. Hogan here reuniting with Toni Collette who he introduced to the world in 1994's Muriel's Wedding. They are both back in fictional Dolphin Heads, a small town full of judgemental busybodies who frown on eccentricity or difference. The Moochmore women (mother Rebecca Gibney and daughters Bethany Whitmore, Malorie O'Neill, Chelsea Bennett, Nicole Freeman and Lily Sullivan) all think they are barmy, an idea reinforced by their awful neighbours. When Gibney takes a well-earned break at the local mental hospital, husband (and town mayor) Anthony LaPaglia enlists Collette's hippie drifter, "Shaz", to babysit.
Like an Ocker Mary Poppins, this house-keeper unleashes their inner strength and their vital personalities, wreaking havoc on the conservative community. The film is a mess (which I think is partly the point) but the saving grace is the cast, all of whom — LaPaglia, Collette, Gibney, Kiwi Kerry Fox and American Liev Schreiber — get a moment or two to show us what they can do. Schrieber's Aussie accent is the best by an American that I've ever heard.
Printed in Wellington's Capital Times newspaper on Wednesday 31 October, 2012.
Correction: In the first version of this — and the one that got printed I bet — I thought that Mental was set in the same seaside town as Muriel's Wedding. This was an easy mistake to make as Porpoise Spit and Dolphin Heads seem pretty similar to my ears. Dolphin Heads, though, is a real place.