This week's review comes to you from sunny/rainy Auckland where your correspondent is catching up with old friends and enjoying the Auckland cinema scene. The first thing to report is that audience behaviour in the 09 is as selfish and immature as it is at home. Texting and talking is as prevalent at commercial films like The Losers (screening at the otherwise well-appointed Sky City St Lukes) as in Wellington.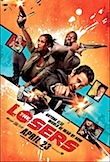 The Losers itself would be an easy film to avoid if it wasn't the only notable Hollywood release of the week. A crack commando squad are hung out to dry by mysterious forces back in Washington. Somehow they have to get back stateside, clear their names and take their revenge on the shadowy mastermind who tries to destroy them. Sound familiar? Yes, it's The A‑Team and a remake of that comes out in a week or two so you can safely bypass this low-rent version featuring some B‑list stars like Jeffrey Dean Morgan (Watchmen ), Chris Evans (Fantastic 4) and the blandest super villain in history, Jason Patric (Speed 2).
Patric plays Max, working semi-officially for the US government: trying to blow up Los Angeles; blame it on the terrorists; thus reinforce the military-industrial complex and restore American hegemony. And of course he doesn't care who gets thrown under the bus in the process. I only remember this because I took some notes but as for Patric himself? Instantly forgettable.
I'd like to come up with something a little more original to describe The Losers but seeing that the filmmakers didn't bother, I don't see why I should.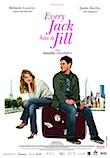 The woeful run of French commercial hits released to unsuspecting Wellington audiences continues despite my efforts to sabotage it. The latest entry is Every Jack has a Jill, an unpromising debut by Jennifer Devoldere. Melanie Laurent (Inglourious Basterds) plays mousey but beautiful Chloe, a journalist with a shyness so paralysing that a colleague has to make her phone calls for her. A contrived airport mix-up sees her swap bags with lonely American tourist Justin Bartha (The Hangover). She opens his bag and falls in love with him after rummaging through the contents and then she starts stalking him – as you do. Meanwhile Bartha is trapped in a Paris hotel populated by "characters" who are slowly driving him mad.
There's not a single recognisable human character, situation or emotion on offer here. The jokes are flat, the drama tame and every single person is profoundly irritating – not least hobbit, Billy Boyd as Bartha's best friend. The indie-rock soundtrack is, however, really good.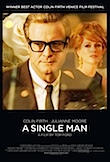 A belated shout out to Tom Ford's A Single Man which premiered at the World Cinema Showcase earlier this year and is still going strong at local arthouses. Based on Christopher Isherwood's definitive study of Los Angeles loneliness, Ford has made something quite beautiful to look at, expertly controlled, and a fine debut. Colin Firth plays a buttoned down semi-closeted English English professor in LA, grieving over a lost love and contemplating ending it all.
I found it to be a little too cold for my taste but entirely admirable.
Printed in Wellington's Capital Times on Wednesday 26 May, 2010.