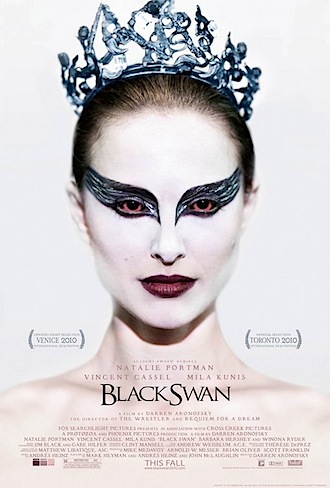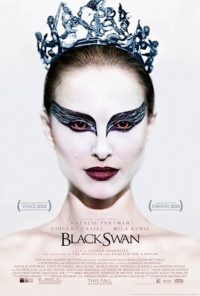 Following up on the 2009 surprise hit The Wrestler, Darren Aronofsky has offered us another film about people who destroy themselves for our entertainment — this time in the rarefied world of ballet. Tiny Natalie Portman is plucked from the chorus of the fictional but prestigious New York City Ballet for the dream role of the Swan in a hot new production. It's the chance of a lifetime but her fragile psychology shows through in her performance even though her dancing is technically perfect. Maestro Vincent Cassel tries to reconstruct her — as you would a first year drama school student — while domineering stage mother Barbara Hershey is pushing back in the other direction. Something has to break and it does.
Black Swan is exceptionally well made, beautiful and challenging to watch — and Portman's performance is nothing short of amazing — but films that aspire to greatness need to be about something more than, you know, what they're about and once I'd decoded was going on I couldn't see enough under the surface to justify the hype.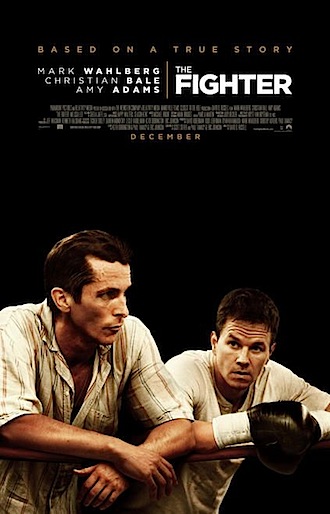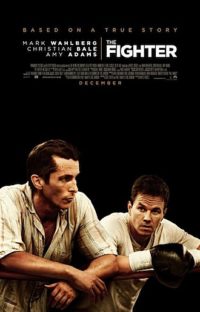 The Fighter is ostensibly a biopic about the rise of a boxer from journeyman (or "stepping stone" as he's described in the film) to champion — a standard enough narrative you might think — but it turns out to be about a lot more than that. "Irish" Micky Ward (Mark Wahlberg) was about to give up the fight game after a punishing career — managed by his mother (Melissa Leo) and coached by his older brother (Christian Bale) — got him precisely nowhere.
Bale's character, Dicky Eklund, was another failed contender and now a crack addict and his trip to the slammer is the catalyst for the whole family to get their shit together. He comes out clean and has to prove to Ward, and his new management, that he's worthy of being in his brother's corner. It's Bale's movie — he is an absolute revelation. There's a reason why the film is called The Fighter and not The Boxer — Bale's journey of redemption is the soul of the film and the actor himself has never been better. I've never warmed to him as a movie star but as a character actor he's got all the chops.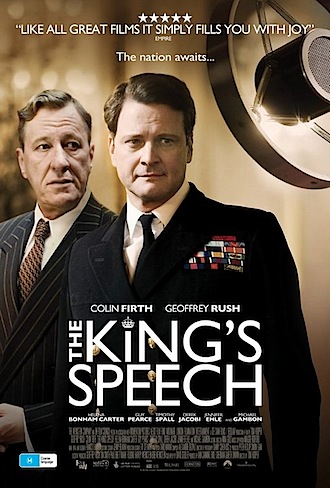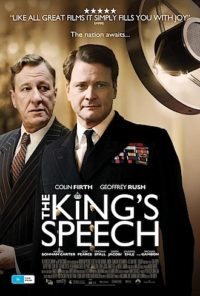 Another contender for some big gold prizes this year is little English battler The King's Speech, starring ever-reliable Colin Firth as Bertie, the modest man who would become King George VI. Bertie suffered from a stammer and the 20th Century requirement of the job to front up and make speeches put enormous pressure on someone ill-suited to the task.
His wife, the future Queen Mum (superb and funny Helena Bonham Carter) finds a failed Australian actor and radical speech therapist (Geoffrey Rush) and between them they bring shy Bertie out of his shell. The King's Speech is satisfying enough entertainment I suppose but it does seem like a terribly tiny little footnote in history to justify all this attention.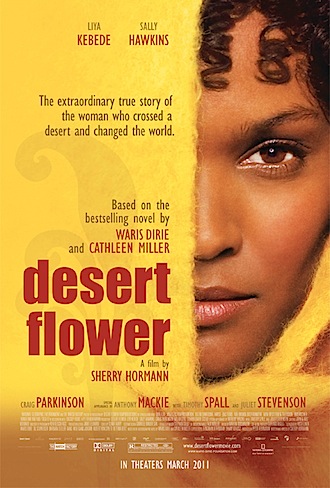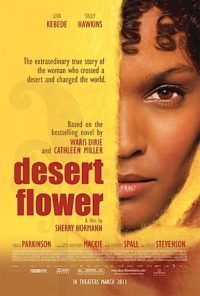 Elsewhere, I can recommend the powerful adaptation of Somali supermodel Waris Dirie's autobiography Desert Flower, a film whose power sneaks up on you and you might well find, like me, that you can't leave your seat for a while after the credits have rolled.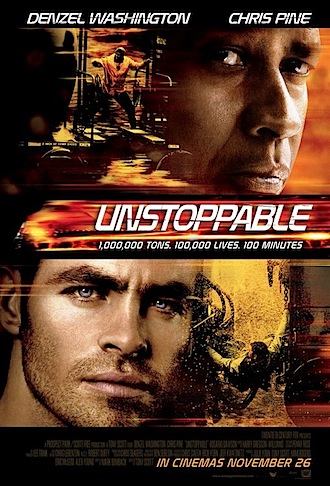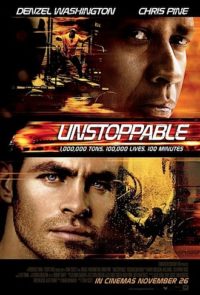 In a different realm entirely, I enjoyed the preposterous Unstoppable, about a giant runaway train loaded with toxic waste careering through Pennsylvania with only Denzel Washington (and Chris Pine) in pursuit. It's a the perfect definition of a "boys movie", spoilt only by the assumption that the audience will need a running commentary to understand what's going on.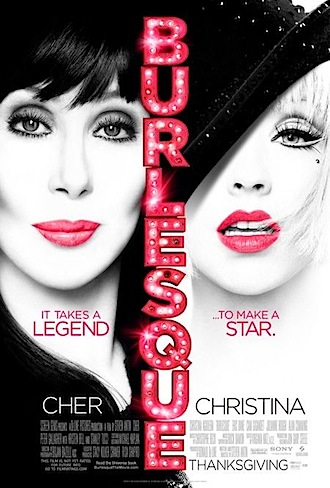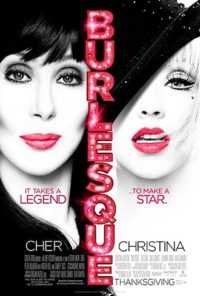 Burlesque is a vehicle for the "mutant lungs" of pop star Christina Aguilera and she's enlisted the support of legitimate legend Cher who then proceeds to show her how it's done. Aguilera plays Ali, a small town girl in LA to make it big. She stumbles across Cher's old-fashioned nightclub (itself threatened by real estate development) and blows them all away with that dreadful vibrato-warbling that she does. Cher gets a couple of numbers to show Christina how to pick a note and stick with it but it's not enough. The great Stanley Tucci rises above the material once again in a supporting role.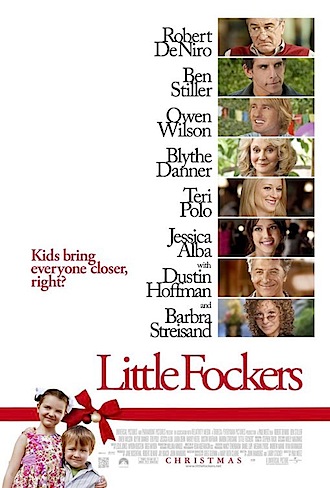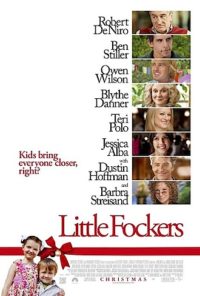 Late last year another local reviewer castigated Little Fockers for (among other things) being beneath the great Robert De Niro. I disagree. Little Fockers worked because of De Niro (he works his ass off) and because it was De Niro — messing with our expectations. My companion and I laughed like drains — and we weren't expecting to — and that was mostly down to De Niro.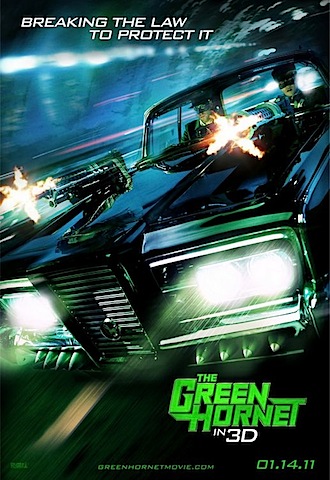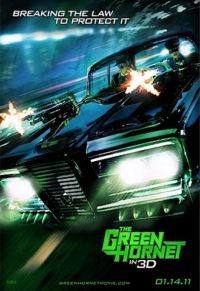 Readers with long memories will know that I was not a fan of last year's "amateur superhero" movie Kick-Ass so it may not mean much when I say that The Green Hornet was approximately 2.65 times as entertaining — mainly because it's much better natured. Seth Rogen plays a playboy heir to a media fortune who is thrust into the middle of the Los Angeles crime scene when a prank involving his father's statue goes wrong. With the help of majordomo Kato (Jay Chou) he becomes a masked vigilante and soon discovers he is way out of his depth.
One source of modest pleasure in The Green Hornet is director Michel Gondry's trademark visual wit — his transitions between scenes are often quite beautiful and there's a lovely gag involving a Cadillac and a glass elevator — and another is the presence of Inglourious Basterds villain Christoph Waltz as a criminal mastermind having a midlife crisis.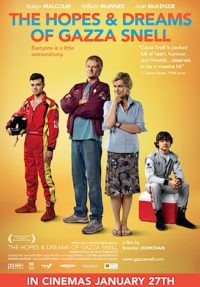 The Hopes and Dreams of Gazza Snell is a decent little NZ film with a horrible title. Snell, played by Aussie William McInnes, is a Howick cleaning contractor with two kids who are pushing for success as kart drivers — eldest Marc (Josh McKenzie) might be on the verge of the big time — and a wife (Robyn Malcolm) who is missing out while the boys (not least Gazza himself) are getting all the attention. A tragedy at the track throws the spotlight on how fragile Gazza's dreams are but the setup writes cheques that the conclusion fails to cash.
Brendan Donovan's script (and direction) hurtles the film towards melodrama when the central idea might have been better served with a less kitchen sink approach. And for the second NZ film in less than six months we have a scene where a rebellious teenage Asian girl and a pakeha boy sit and watch the Auckland skyline at night (cf Matariki). Perhaps these filmmakers should talk to each other a bit more, eh?
Printed in Wellington's Capital Times on Wednesday 26 January, 2011.